Inside David And Victoria Beckham's Marriage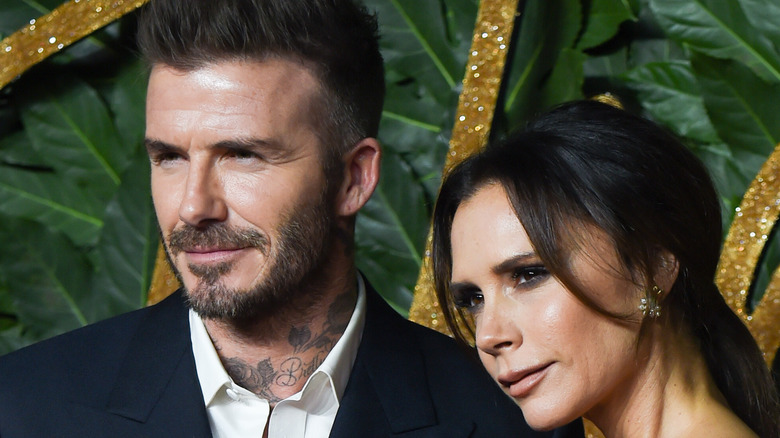 Shutterstock
Few celebrity marriages can stand the test of time, but David and Victoria Beckham are a shining example that it's possible. The soccer star and former Spice Girl have been married for over 20 years, having first met in 1997 at a charity soccer game in Manchester, England. As Victoria told British Vogue in 2016, it was love at first sight.  "And yes, love-at-first-sight does exist," she wrote in a letter to her younger self. "It will happen to you in the Manchester United players' lounge — although you will get a little drunk, so exact details are hazy."
In 1998, the pair announced their plans to marry and in 1999, welcomed their first child, a son named Brooklyn, a few months before their wedding at Luttrellstown Castle near Dublin. They went on to have two more sons, Romeo and Cruz, and a daughter, Harper (via Harper's Bazaar). Aside from being arguably one of the most gorgeous couples on the planet, David and Victoria Beckham (or, Posh and Becks, as the media dubbed them) seem to have one of the most rock-solid celebrity marriages — even when faced with massive cheating scandals.
A 2004 cheating scandal only made them stronger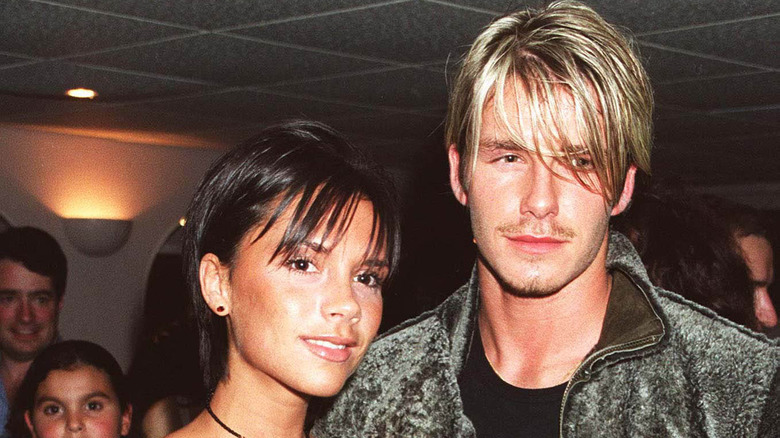 Dave Benett/Getty Images
In 2004, rumors about a romantic relationship between David Beckham and his assistant, Rebecca Loos, began to circulate. The now-defunct outlet News of the World ran a story detailing the alleged affair, which they reported included sexual encounters as well as explicit texts and phone conversations (via The Daily Mail). David adamantly denied the rumors, stating: "The simple truth is that I am very happily married. I have a wonderful wife and two very special kids. There is nothing any third party can do to change these facts." 
That same year, Australian model Sarah Marbeck said she had an affair with the soccer star in 2001, which the couple also denied. Victoria Beckham told The Sun: "We have been through a lot worse than this, and we're definitely going to get through this." News of the World went on to claim two additional affairs, resulting in the couple suing the publication. They received an undisclosed settlement before dropping the suit in 2006 (via E! News). 
Despite these tumultuous times, David and Victoria Beckham remain as strong as ever and this summer, they'll celebrate 22 years of marriage. Last year on their anniversary, the pair shared sweet Instagram posts to commemorate the occasion. "Four children, four dogs, so much laughter and I love you more each day. xxxxxx," Victoria wrote alongside a montage of memories (via Elle.com). 
Clearly, these two are in it for the long haul.