The Young And The Restless' Summer Newman Has Always Had Bad Luck With Men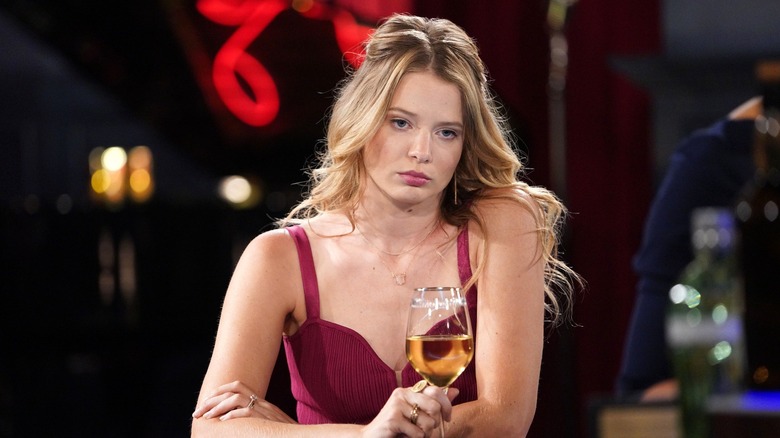 Howard Wise/jpistudios.com
Being unlucky in love seems to be a pattern for Summer Newman (Allison Lanier) on "The Young and the Restless." She's had many trials and tribulations since first appearing in Genoa City, including her fair share of failed relationships. However, the one that hurts the most is losing the supposed love of her life, Kyle Abbott (Michael Mealor).
Summer was first played as a teen by Lindsay Bushman in 2012, but Hunter King quickly took over in the same year. She portrayed Summer until the character's exit in 2021, and when Summer returned to Genoa City in 2022, Allison Lanier assumed the role. The first man who caught Summer's eye in Genoa City was Kyle Abbott, but their relationship didn't garner the support she had hoped. Since there was speculation that Summer was Jack Abbott's daughter, the fact that Kyle and Summer might be half-siblings didn't sit right with Nick Newman (Joshua Morrow), Summer's other potential father. It was eventually confirmed that Nick was indeed Summer's dad, but by that point, the window of opportunity for Kyle and Summer had passed. So, she moved on with Austin Travers (Matthew Atkinson), but not for long; her feelings for Kyle weren't so easily dismissed.
Summer and Kyle explored other relationships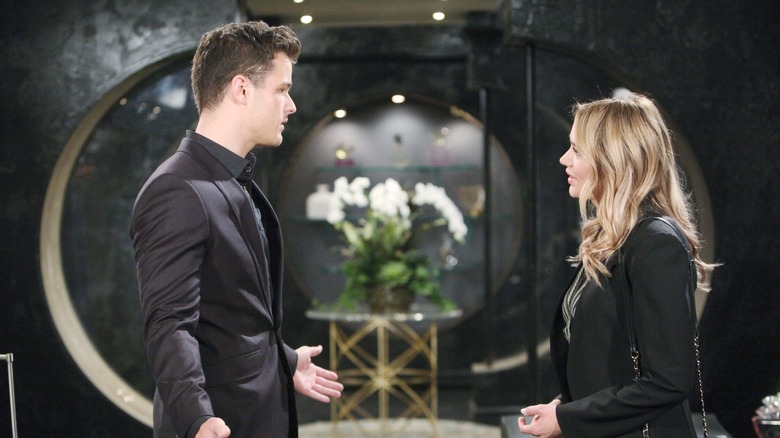 Howard Wise/jpistudios.com
Summer Newman escaped with her new beau, Austin Travers, after he shot Paul Williams (Doug Davidson) and subsequently married him so she wouldn't have to testify against him in court. However, her loyalty was not returned; Austin developed feelings for Mariah Copland (Camryn Grimes), which made Summer furious. After Austin was killed, Summer discovered that he had been having an affair with Abby Newman (Melissa Ordway). She turned to her former flame, Kyle Abbott, for comfort, and they slept together.
There was hope for a reconciliation, but Kyle left town, and Summer was interested in Luca Santori (Miles Gaston Villanueva). They got engaged, but she soon found out that he had been using her to advance himself at Newman Enterprises, and they broke up. Summer left Genoa City for a bit to heal from that blow. When Summer returned to town, she started flirting with Billy Abbott (then Billy Miller), the boyfriend of her mother, Phyllis Summers). Upon finding out that Phyllis had cheated with Nick, Billy retaliated by sleeping with Summer, although he admitted there was no future for the two of them.
Summer departed for a bit and returned in 2019 when she got right back to causing drama for Kyle and his new girlfriend, Lola Rosales (Sasha Calle). Summer tried to steal Kyle back, but he refused. When it turned out that Summer was the only donor available when Lola needed a liver transplant, she agreed to do the surgery if Kyle married her for a year. He went along with it but returned to Lola's side soon after.
Lies came in between Kyle and Summer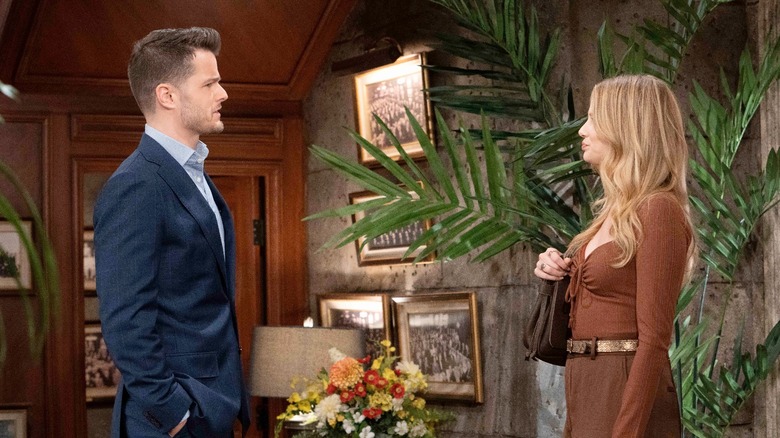 Howard Wise/jpistudios.com
In an attempt to make Kyle jealous, Summer started dating Theo Vanderway (Tyler Johnson). It worked, and they teamed up against Theo to get him out of Jabot. Kyle and Summer then got engaged and planned on eloping, but Summer got cold feet at the last minute. They reconciled, but Kyle revealed he had a son with Tara Locke (Elizabeth Leiner), and they put off the wedding as he fought for custody. They planned to get married again, but Tara used her son with Kyle as a bargaining chip and threatened to keep him away from Kyle if Summer didn't leave for Italy. Summer begrudgingly agreed and broke up with Kyle, leaving town.
Kyle eventually found out about Tara's scheme, but Summer liked living in Italy, so he joined her, and they finally tied the knot. The couple returned to Genoa City in May 2022. However, once they made it back, there was some trouble in paradise. Phyllis had supposedly died, and when it looked like Kyle's mother, Diane Jenkins (Susan Walters), could be responsible, Summer lashed out at him. Soon, Summer found out that Phyllis had faked her death to frame Diane; Summer hid the truth from Kyle, but he found out and left her. Summer tried to make things right, but by the time she was ready to apologize, Kyle was already in bed with Audra Charles (Zuleyka Silver).