Krista Allen Fans Aren't Happy With The Bold And The Beautiful's Revamped Opening Credits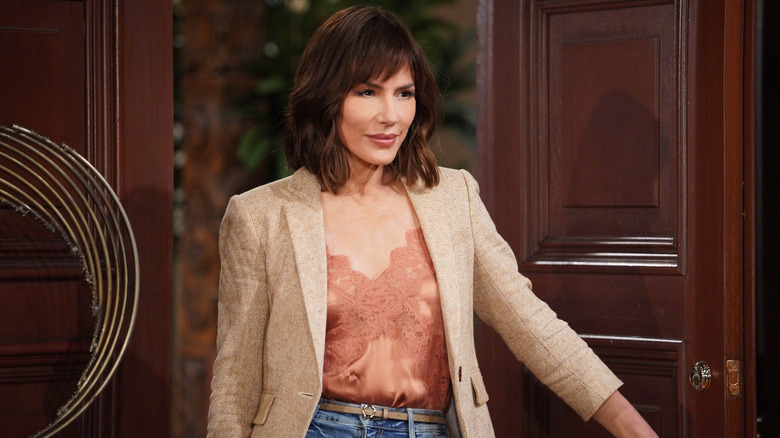 Fans of Taylor Hayes on "The Bold and the Beautiful" breathed a deep sigh of relief when Krista Allen joined the series in 2021. Replacing longtime daytime veteran Hunter Tylo, Allen's casting gave hope that Taylor would be utilized in a meaningful manner moving forward. With Allen behind the character, Taylor was instantly thrust into high-profile storylines, engaging in the decades-long love triangle the character had going with Ridge Forrester (Thorsten Kaye) and Brooke Logan (Katherine Kelly Lang). 
When Ridge took a brief absence from the canvas, Taylor could've easily faded into the background, but she was kept on the front burner, becoming best friends with Brooke. However, since Ridge returned to town, Taylor has been almost entirely removed from the show's featured storylines. Viewers became nervous about Allen's status with the series, but "Bold" set the record straight on Allen's status, affirming that she remained on as a key player. 
Since then, Taylor's appearances on "Bold" have been far too spaced out with her most recent visit being a pop-in to see her family. She hit all the greatest hits by sparring with Brooke, flirting with Ridge, and checking in on Thomas Forrester's (Matthew Atkinson) love life. However, Taylor's infrequent visits may not be ending any time soon if the recent revamp to the show's opening credits is any indication. Taylor only having one headshot in the display of faces in the intro is sending fans into a tizzy on social media. 
Viewers slam B&B for lack of Taylor in show's intro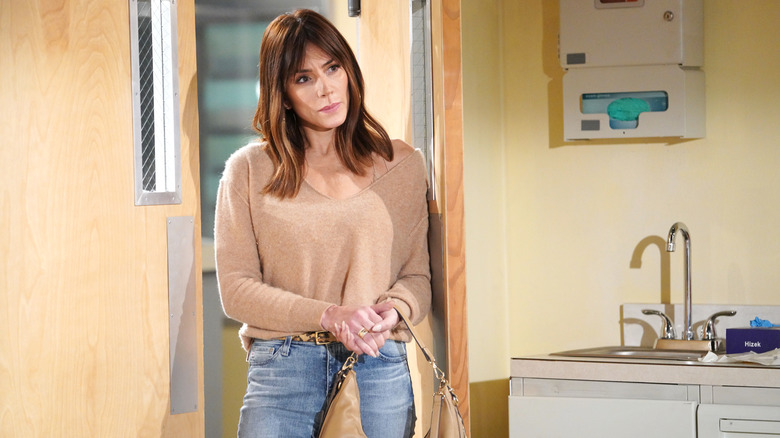 Krista Allen being relegated to a singular photo in the opening credits of "The Bold and the Beautiful" is blasphemy in the eyes of Taylor fans. A character existing for over three decades being reduced to a minor role isn't sitting well with viewers on social media. Several disgruntled watchers of the sudser are taking to social media, airing their grievances about the questionable decision. 
One viewer tweeted, "Do you realize opening credits of Bold and Beautiful everyone's picture is there twice except Taylor's? WHY?" Another fan is confused about how a new character like Luna (Lisa Yamada) is in the opening twice, but Taylor has a lone recycled photo. They wrote, "How are we gonna one photo of KA/Taylor in the opening credits but I see Luna in there twice already. mmm okay #boldandbeautiful yeah I'm complaining because some of us Taylor/KA fans [have] been begging for another photo of her there." 
When Hunter Tylo decided not to return to "The Bold and the Beautiful," it seemed like all hope was lost, but Allen ignited new life into the Taylor character. However, one viewer believes the head writer has a secret disdain for Taylor. They tweeted, "There was no picture of Taylor in the credits until KA had been on for about 6 months. I remember her tweeting after the photo shoot, why did it take so long? Because [executive producer Bradley] Bell hates Taylor that's why."