Celebs Who Have Been Open About Their Decision Not To Sign A Prenup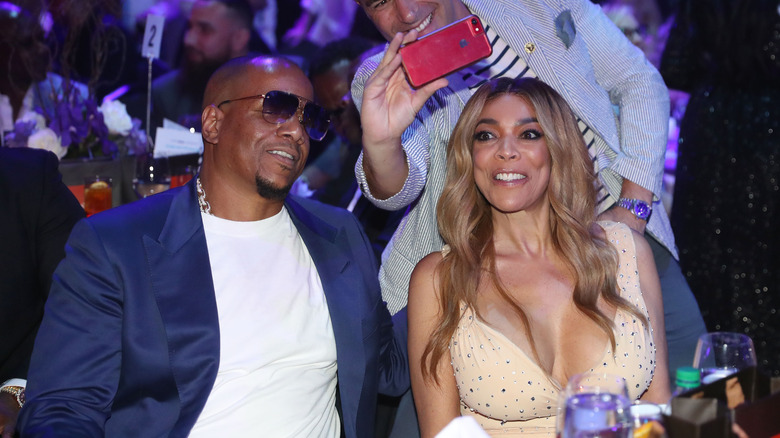 Johnny Nunez/Getty Images
For celebrities with massive net worths and countless assets, having a prenuptial agreement is often necessary. This written contract typically outlines measures to protect the investments of the wealthier party. In the cases of two celebrities, this document can be put in place to ensure both parties are financially shielded. Several stars who have gone through divorces have expressed some regret for choosing not to sign the contract. Ashton Kutcher and Demi Moore battled it out in court for years over a proper settlement before deciding to split their marital assets. Actor Mel Gibson was forced to give up half of his estimated $850 million fortune when he divorced his wife Robyn in 2009 after a 26-year marriage. Though these are the horror stories surrounding the lack of prenups, some celebs have been open about their decision not to introduce the paperwork in their relationship.
When "Real Housewives of New Jersey" star Teresa Giudice confessed to the crowd at BravoCon in 2022 that she and her current husband, Luis Ruelas, did not have a prenuptial agreement in place, the audience heckled her. Wendy Williams initially didn't want to bring up a prenup with her ex-husband, Kevin Hunter. However, after filing for divorce in 2019 and paying Hunter a lump sum, Williams told SiriusXM's Sway in the Morning that it was not the right choice. No matter the outcome, some famous people have stood by their prenup decisions.
Jessica Simpson forked over millions in divorce from Nick Lachey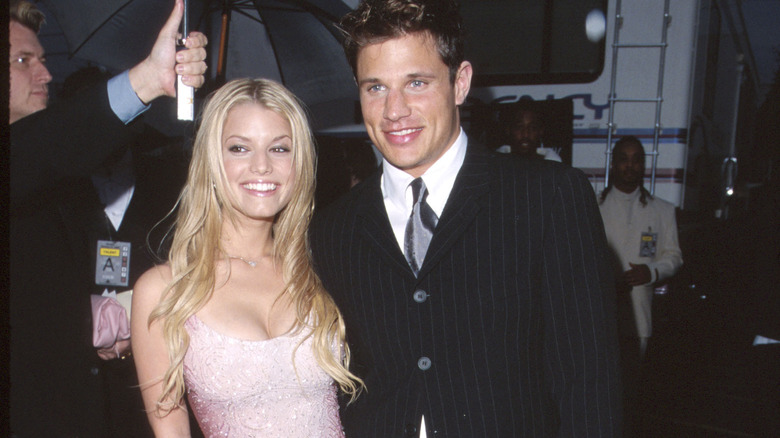 Sam Levi/Getty Images
When Jessica Simpson tied the knot with Nick Lachey in October 2002, the "With You" singer thought they would be together forever. During a February 2020 chat with "Dr. Oz," she even admitted that when Lachey suggested the prenup, the thought of it didn't sit well with her. Though, she'd later regret this way of thinking.
"That's the funny thing is that Nick wanted me to sign a prenup, but I was, like, so offended. I'm like, 'But we're going to be together for the rest of our lives. We're saying our vows to God and in front of all of our family and friends. Like, this is never going to end,'" she recounted. Sadly, the relationship ended just four years after they said "I do." In the end, she was forced to pay the 98 Degrees frontman $12 million in their settlement. At the time, Simpson was reportedly worth around $35 million, while Lachey's net worth stood around $5 million, which explains why Simpson had to fork over a larger cut.
Jada Pinkett-Smith says she and Will Smith have no need for a prenup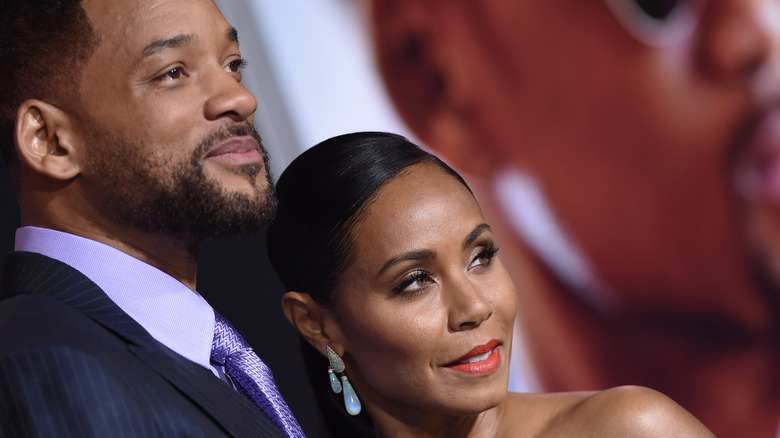 Axelle/bauer-griffin/Getty Images
Jada Pinkett-Smith and Will Smith walked down the aisle in December 1997. At the time, both were actors with major production credits under their belts. Despite rocky points in their marriage throughout the years, including Jada's infamous "entanglement" with August Alsina and Will notoriously slapping Chris Rock during the 2022 Oscars, the couple committed to staying together no matter what. This has remained true even with Jada's October 2023 revelation that they'd been separated since 2016.
"I feel that was a very real moment for the two of us to look each other in the eyes, recognize that there would be tough times in this journey, and to say to each other, 'No matter what, we're going to figure it out, and that's why we don't need a prenup, because I'm making a promise that divorce won't be necessary, that we will figure this out,'" Jada told Parade while promoting her new memoir, "Worthy." Will has a reported net worth of $350 million, while Jada's sits at $50 million on her own. Therefore, if they were to part ways, there would seemingly be a sizable sum at stake.
Kourtney Kardashian and Travis Barker opted for a post-nup instead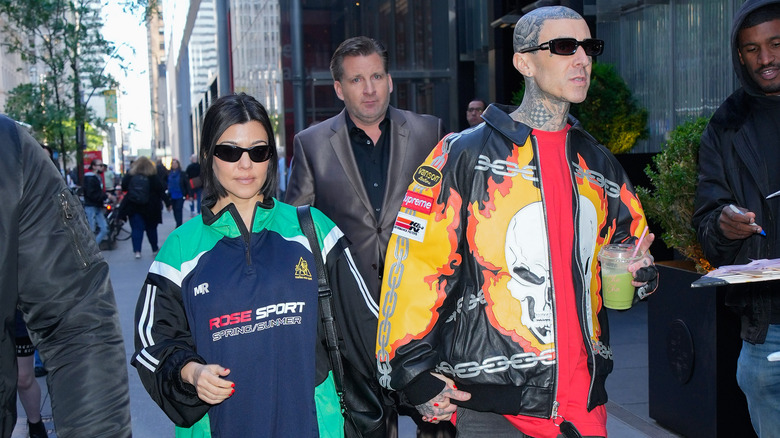 Gotham/Getty Images
When Kourtney Kardashian and Travis Barker made a dash to the alter in May 2022, they did not bother with a prenuptial agreement. However, his lucrative career as the drummer of Blink-182 has earned Barker about $50 million. While neither is broke by any definition of the word, the lack of a prenup did not sit well with Kris Jenner, who wanted her daughter to put protections in place. Luckily, sources told TMZ shortly after the wedding that the couple were locking in a postnuptial agreement, which offers the same safeguards after the marriage is legalized.
While some celebrity couples aren't thrilled about prenups, others have been given peace of mind by signing the document. Gabrielle Union and Dwyane Wade were glad to establish their prenup, especially after she failed to do so in her first marriage to former NFL player Chris Howard. Khloé Kardashian, unlike her sister Kourtney, most definitely had a prenup in place when she wed Lamar Odom in 2009. Nevertheless, couples' decision to sign or not to sign is a personal one that should be respected.