Days Of Our Lives Spoilers For The Week Of 10/23: Harris Surprises Kate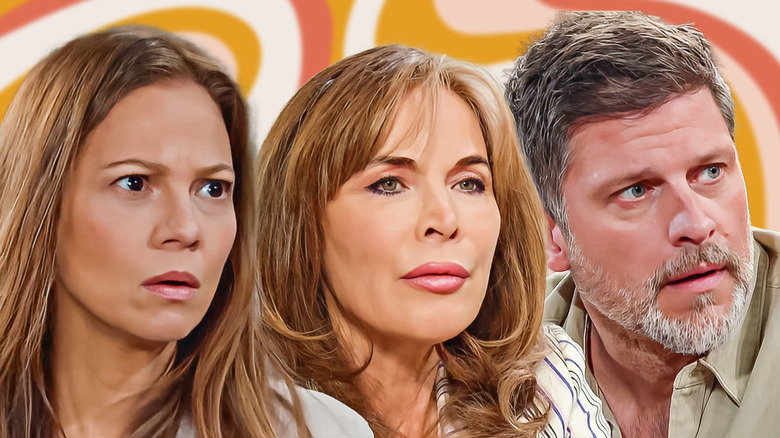 Static Media / Shutterstock
The fall season is now in full swing, and Halloween is right around the corner, which means spooky and scary things are coming for Salem's finest. New arrivals cause trouble for beloved characters, one couple goes on the run in order to escape consequences, and power dynamics dramatically shift in business this upcoming week.
Along with those storylines, fans of the soap can expect to see Marlena meddling in Eric's love life, Sloan keeping more secrets of her own, Gabi and Stefan concocting a scheme against the other Dimera siblings, and Alex finding himself in a (literally) sticky situation. Right now, the biggest storylines revolve around Sarah and Xander's messy custody battle, Ava and Harris' return to normal civilian life after Bayview, and Clyde's return to the screen and his involvement with Ava.
For fans who would like to know, here's what is going to happen on "Days of Our Lives" the week of October 23, 2023.
Marlena provides input on Eric's romance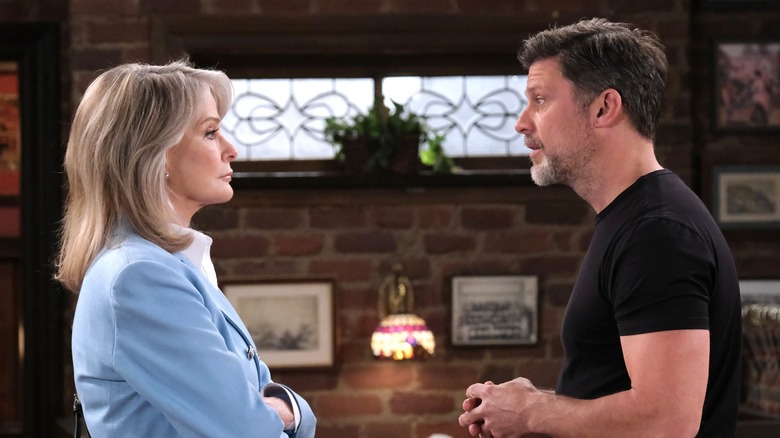 XJJohnson/jpistudios.com
Marlena takes a note from Kate's meddling ways and shares her opinion on Eric's relationship with Sloan on Monday, October 23. Eric and Sloan have been growing closer ever since Sloan miscarried, and now that they are living together, their relationship is picking up speed. Marlena has been hesitant to support Sloan's involvement with Eric, given her questionable past, and now that Eric and Sloan are looking to adopt a child, she might just have to speak up and hope that Eric heeds her warnings.
Harris' new job surprises Kate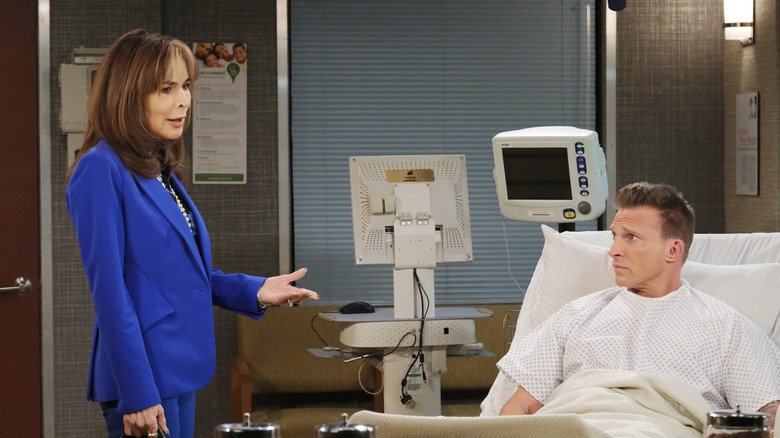 XJJohnson/jpistudios.com
Kate gets a surprise from Harris on Tuesday, October 24, as he shares his new job with her. Harris has felt a bit lost since being brainwashed by Megan DiMera and choosing to be admitted to Bayview, but now that he's out and living free, he has new career options waiting for him. He did express to Ava that he wanted to work for the Salem Police Department, which might give Kate a shock, considering his past. Brainwashed-assassin-turned-Bayview-resident-turned-cop? That just about fits the profile of a Salem police officer.
Ava faces some new muscle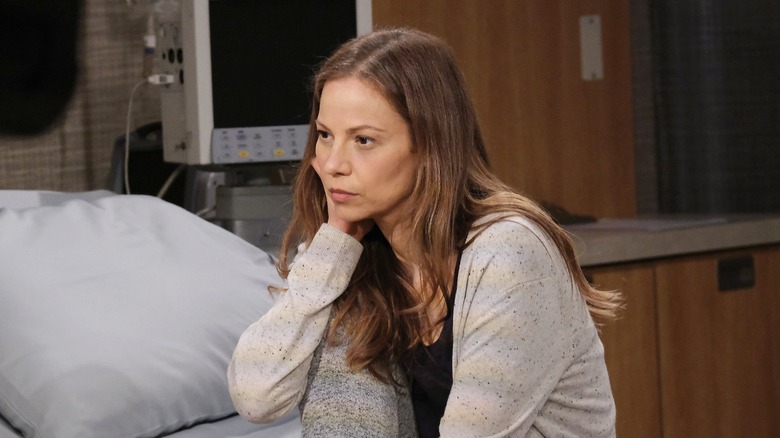 XJJohnson/jpistudios.com
Ava finds herself between a rock and a hard place on Tuesday, October 24, as she faces some new muscle. Now that she's been cleared of Susan Banks' murder and released from Bayview, Ava has been living on a high as a free woman. That is until Clyde Weston called her and threatened her son, Tripp. He has a new business offer for the ex-Mafia princess, and it doesn't seem to be of the good kind. Will Ava stick to her guns and continue on the straight-and-narrow, or will she revert to her criminal ways once more?
Steve puts pressure on Chad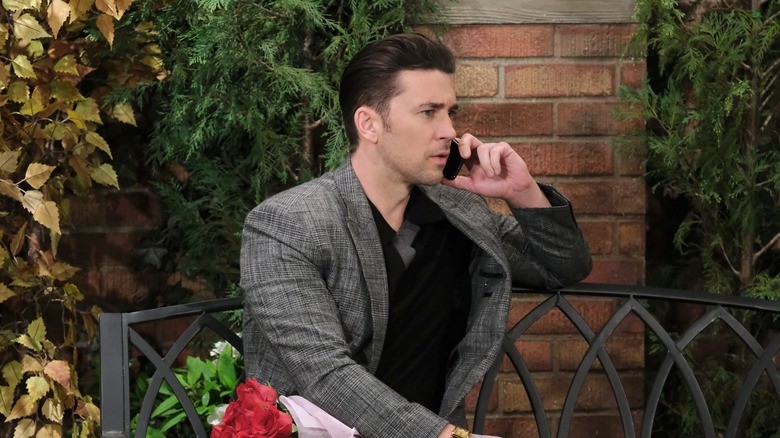 XJJohnson/jpistudios.com
On Thursday, October 26, Steve pressures Chad about the future of his relationship with Stephanie. Steve, Kayla, and Kate have been questioning Chad and Stephanie about potentially getting married, and while Stephanie expressed that she wants to marry Chad in the future, he didn't share the sentiment. Steve is very protective of his daughter, and he sure doesn't want her to be stuck in a relationship with someone who doesn't see a future with her. Will his meddling spell the end for Chad and Stephanie?
Sarah laments to Konstantin about the custody battle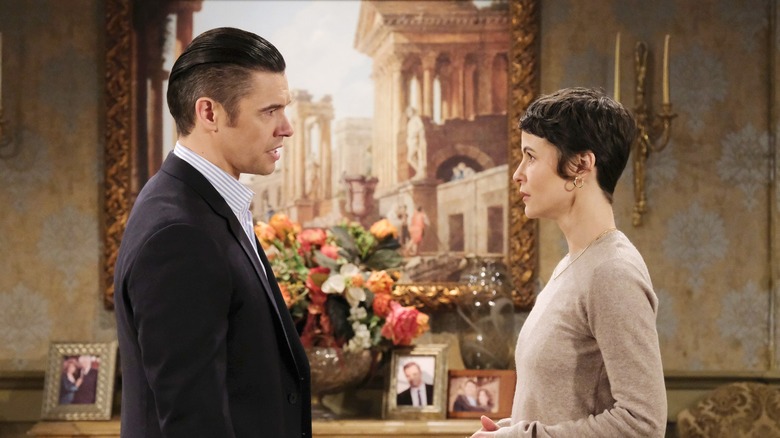 XJJohnson/jpistudios.com
Sarah confesses her problems to Konstantin on Thursday, October 26. Sarah had a moment of weakness when she found out that Susan Banks was alive and tried to reunite with Xander, but when she found out that he had filed for full custody of their daughter, the war was back on. Xander has been trying to make a case that Sarah is an unfit mother since she kept their baby a secret from him, and now Sarah is fighting again to keep her daughter away from him. When she reveals this to Konstantin, what will this newcomer do with the information?
Marlena takes Brady to task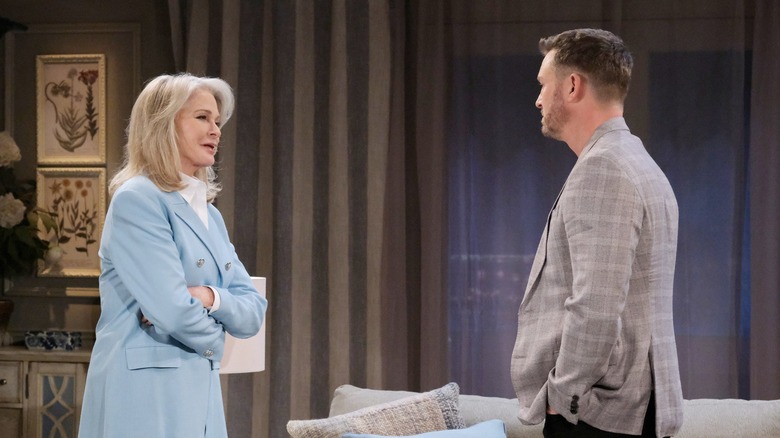 XJJohnson/jpistudios.com
On Friday, October 27, Marlena calls Brady out and takes him to task about his parenting skills. Brady's been in a tailspin since Kristen won full custody of Rachel, and now he's focusing all his attention on Tate after his return to Salem. He's been particularly strict with his son after being hands-off for so many years, and the quick turn has not been good for Tate. Marlena has witnessed this and, given her ample experience with parenting, surely has some advice for Brady — which may or may not be easy to hear.