Who Is David Cubitt, The Virgin River Star Who Plays Calvin?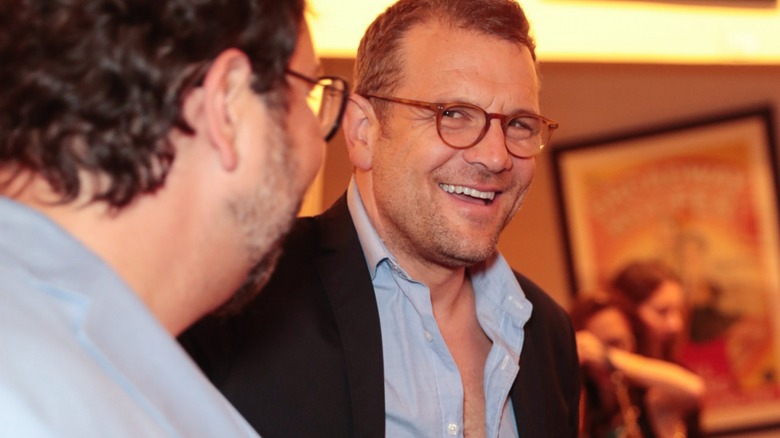 Brian De Rivera Simon/Getty
Although his "Virgin River" character Calvin often goes against the law due to the gang activity he's embroiled in, David Cubitt has lots of experience playing officers of the law in other roles he's had throughout his decades-long career. But before he could begin making his mark in the entertainment industry as a fake cop (or fake criminal), he had to catch the acting bug.
In a 2001 interview, Cubitt said that working on the musical variety show "Nitevision" is what sparked his interest in acting and caused him to switch from a regular university to a theater school (Vancouver Lifestyles via Cyber Pursuits). Cubitt studied the craft at Studio 58, which is part of Langara College in Vancouver. Unfortunately, he was booted from the school.
"That was my first rejection," Cubitt told Vancouver Lifestyles regarding being kicked out. "I went back to university and continued with auditions. Then I got my first break." The break in question was a part in the film "Alive," starring Hollywood legend Ethan Hawke. Cubitt's love for acting persisted — he named actors like Daniel Day-Lewis, Jack Lemmon, and Gene Hackman as inspirations — and his career continued to grow.
David Cubitt has played detectives many times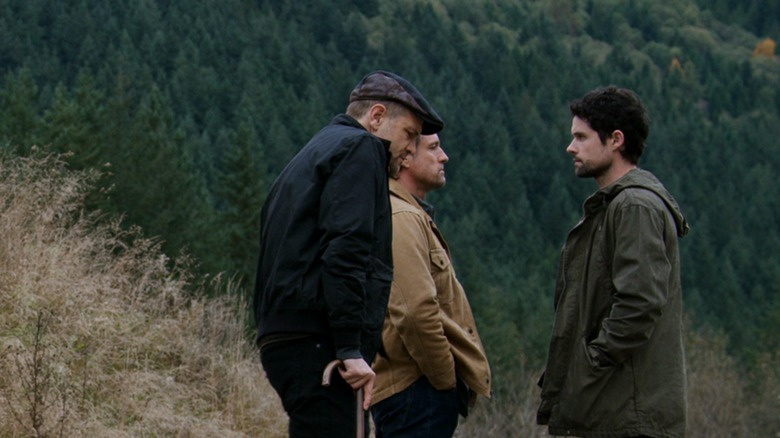 COURTESY OF NETFLIX
In addition to his role as Calvin on "Virgin River," David Cubitt may also be most recognizable for his work on shows like "Traders," "Siren," and "Altered Carbon." For viewers who love police procedurals, he also played Detective Lee Scanlon in over 100 episodes of the show "Medium" and Detective Kyle Price in CTV's "The Detail." Cubitt spoke to "CTV Your Morning" about his role on "The Detail," saying: "Kyle has a past. One of the things that drew me to the character was he's fairly complex."
If complex characters are what David Cubitt finds himself interested in, it makes sense that Calvin from "Virgin River" would be the kind of guy he wants to play. In addition to the new faces arriving in Season 5 of "Virgin River," Cubitt's Calvin made a shocking return, surviving the boat crash that was believed to have killed him (via Dexerto). It was also revealed that Calvin is headed for parenthood alongside the pregnant Charmaine.
However, Cubitt also expressed an interest in more than being in front of the camera when talking with Vancouver Lifestyles. When asked if he would write, he said, "More and more as I want to leave home less and less. I've dabbled with some scripts. Actually, I think there are a number of things I could do other than be an actor. I'd love to direct because I think I have an affinity with actors and understanding the process." Cubitt also cited photography as something he loves, and someone close to him loves photography too.
Cubitt and his wife both caught the photography bug
In his personal life, David Cubitt has one daughter from his previous marriage, named Arabella Cubitt. He is married to Karolina Turek and the duo got married in January 2022. Cubitt shared many photos with his wife on Instagram in honor of their first anniversary, writing, "You are my greatest adventure. I adore you."
According to an Instagram post from Cubitt in April 2023, Turek is a photographer as well and she is sharing her passion with the actor. In the caption, Cubitt wrote: "Learning a thing or two about lighting from one of the best in the biz, my wife and best friend @karolinaturek. Can't wait to start shooting portraits in our studio. Who needs new headshots?"
In addition to photography, Cubitt stretched another creative muscle by executive producing "The Colossal Failure of the Modern Relationship," a film in which he also starred. From an entrepreneurial standpoint, Cubitt used to co-own a business. His passion for vintage automobiles was inherited from his dad, and it spurred him and some friends in Vancouver to purchase the property for a British car business called Octagon Motors and run it together. Based on an interview with BNN Bloomberg, Cubitt does not seem to co-own Octagon Motors (now titled Octagon Motor Group) anymore.