General Hospital's Maura West Is Married To A Famous Former Soap Star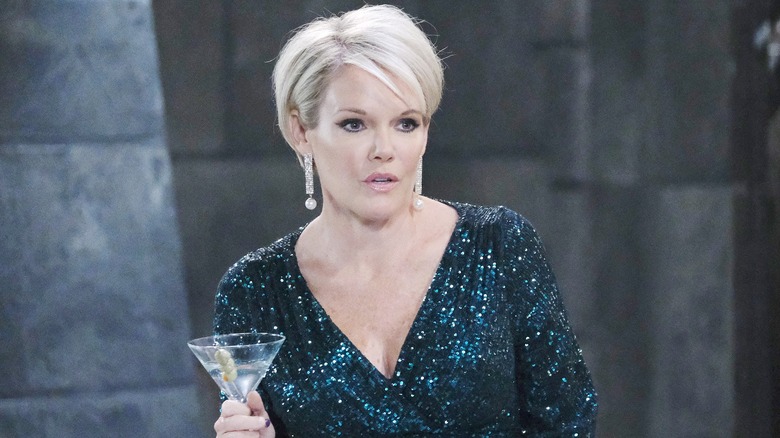 XJJohnson/jpistudios.com
Maura West has established herself as a soap opera icon based on her portrayal of Ava Jerome on "General Hospital." Ava's been through her fair share of scandalous storylines during her time on the soap, including wild affairs, murder, the death of her daughter, and marrying a serial killer. And West has embodied the layered character perfectly. She's also had plenty of experience with soap operas, as her debut was the role of Carly Tenney on "As the World Turns" in 1995. When the show ended in 2010, West played Diane Jenkins on "The Young and the Restless" from 2010 to 2011 before booking the role of Ava Jerome in 2013. However, her experience with soap operas doesn't end there; she's also married to a former soap star, Scott DeFreitas.
Scott DeFreitas made his soap opera debut on "ATWT" as Andrew Dixon, first appearing on the soap from 1985 to 1995 and again from 1997 to 2010, when the show was canceled. The two actors met while on the soap, and the rest is history.
West fell in love with DeFreitas on set
While Scott DeFreitas got his start on the soap opera "As the World Turns," he can also be seen in "Young People's Specials" from 1984 to 1985, where he played Jack Kellerhouse. Maura West and DeFreitas met while working on "ATWT," and they were married on January 22, 2000. The two share four children, in addition to West's son from a previous marriage to director Jonathan Knight. Despite their showbiz start, soaps are not the only thing the couple has in common — they also share a love of baseball.
In a sweet anniversary message to her husband, West posted on X, the platform formerly known as Twitter, about the creative way DeFreitas proposed to her and how the game of baseball has played a significant part in their relationship. She gushed, "Last night my sweetheart surprised me w tix to see @Yankees v Angels. 20 years ago he proposed to me at Yankee Stadium. On our first date we played catch in the street. And he's a Boston fan. So: this is true love. Thank you, Scotty!"
As The World Turns brought another couple together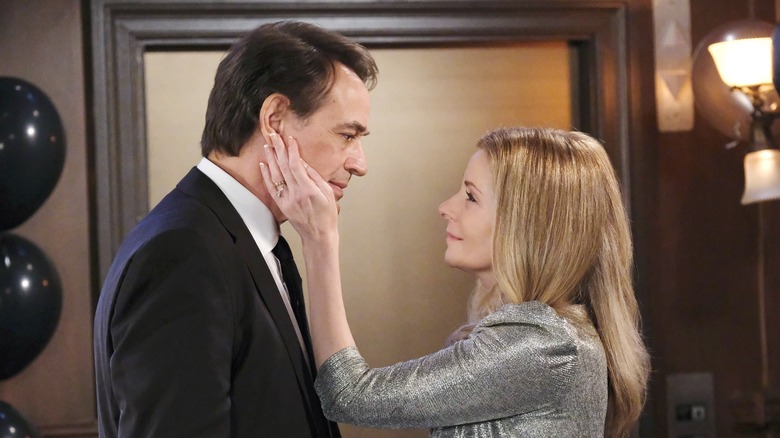 XJJohnson/jpistudios.com
Maura West and Scott DeFreitas are not the only couple who have "As the World Turns" to thank for their relationship. Co-stars Cady McClain and Jon Lindstrom, who played Rosanna Cabot and Craig Montgomery, respectively, also fell in love after meeting on set. Even though they were playing love interests on the show, it wasn't necessarily their character's chemistry that had sparks flying between the actors. In an interview with Soaps in Depth, Lindstrom explained when he fell in love with McClain.
"We would finish our scenes and be done around the same time, so we often ended up taking the hour-long train ride back to Manhattan together and got to know each other that way," he told the outlet. "We got to be very, very good friends before anything else transpired." The two lovebirds were married in 2014.
It seems like the set of "As the World Turns" was a perfect place to meet the love of your life — at least these two couples have the show to thank for finding their perfect person.