Ryan Seacrest's Head-Turning Comment About Royal Baby Archie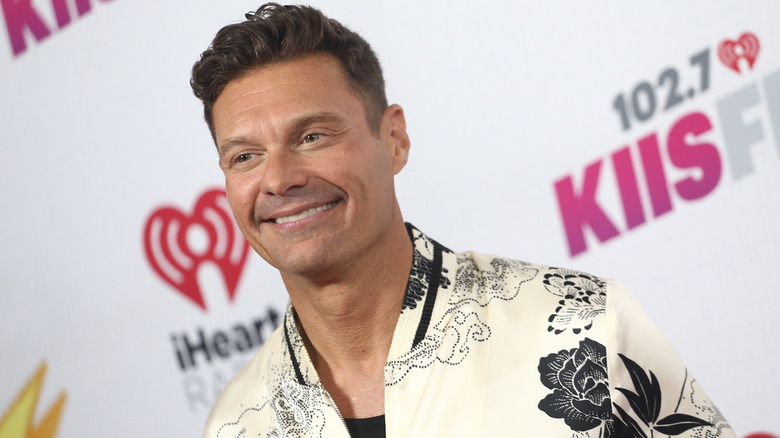 Tommaso Boddi/Getty Images
With all the drama and interest constantly circulating around Prince Harry and Meghan Markle, Duke and Duchess of Sussex, you can bet the world was watching when they announced the birth of their first child. Prince Archie of Sussex, the royal couple's adorable redheaded baby boy, was born May 6, 2019. 
When news of Prince Archie's birth hit the airwaves, friends and celebrities flocked to social media to congratulate the new parents. Even Prince William, who we all know has a bit of a feud going on with his brother Harry, has said just how delighted he was to see his younger sibling become a dad.
Among the many celebs, friends, and family congratulating Prince Harry and Meghan Markle, Ryan Seacrest's message stole the spotlight for being perhaps the most creative. It certainly grabbed our attention, at least. On the day of Prince Archie's birth, the longtime hosting legend shared a tweet that not only gave a big congrats to Prince Harry and Meghan but also gave "Game of Thrones" fans a good laugh. It was certainly a funny take, but was it appropriate? We'll let you be the judge.
His 'GoT' reference was silly dark humor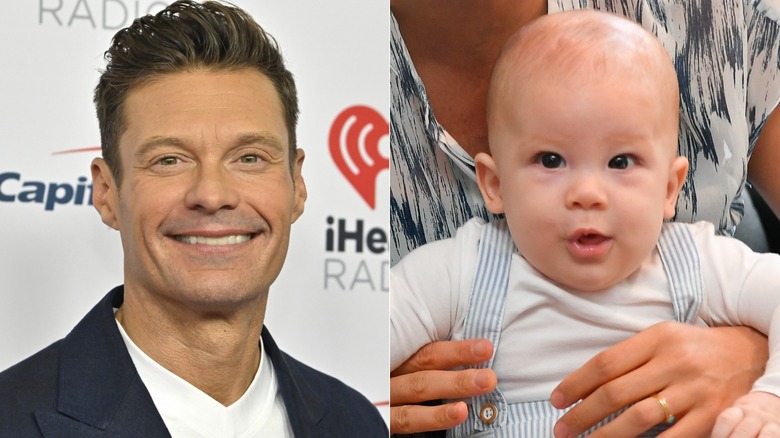 David Becker & Pool/samir Hussein/Getty
If you've ever glanced at a TV or turned on the radio at one point in your life, chances are you have seen or heard Ryan Seacrest. He's a common face on the red carpet, serving up questions fans want to know about our favorite celebrities. His work on "Live with Kelly and Ryan," "American Idol," and "Keeping Up with the Kardashians" has reinforced his position as one of America's most recognizable media personalities. He's also one of the celebrities who seem to be rooting for Prince Harry and Meghan Markle, as his congratulatory tweet indicates.
Seacrest's tweet started off with a standard congratulations. "It's a boy! Congrats to Meghan Markle and Prince Harry," the star TV host began. The next sentence is where things got funny-weird. He penned, "The royal baby is 7th in line to the British throne ... and the latest entry in the race for the iron throne." (Per the official website for the British royal family, Prince Archie is now sixth in line to the throne as of October 2023, followed by his younger sister Princess Lilibet.)
For those unfamiliar with "Game of Thrones," Seacrest was referencing the famous "Iron Throne" that's central to the hit HBO series. Whoever sits upon the uncomfortable-looking, sword-riddled seat is deemed the ruler of the Seven Kingdoms. Seacrest's likening of the British throne, which King Charles III holds, to the throne showcased in the ultraviolent TV show might have those without dark humor pulling a "yikes" face.
The comment section gave this hot take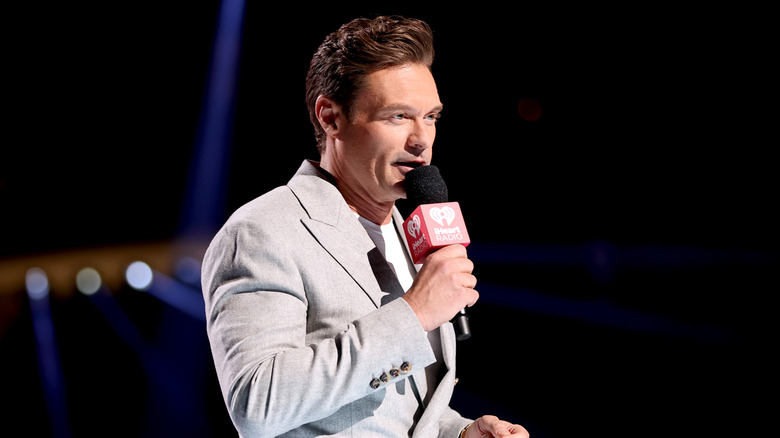 Matt Winkelmeyer/Getty Images
"Game of Thrones" fans made themselves known in the comment section of Ryan Seacrest's tweet. One fan seemed to draw a rather snarky comparison between Meghan Markle and Prince Archie and two of the more, shall we say, unlikeable characters from the fictional series. "Wait till he starts playing Game [of] Thrones. [Meghan] will get him in position for the Throne," they wrote. This seemed to be a reference to the characters Joffrey and Cersei Lannister, the arrogant son and mother team who used deceitful tactics to win the Iron Throne.
Despite that negativity, Seacrest himself appears to be on team Prince Harry and Meghan. When Prince Harry and his wife announced they were stepping down as senior royals, which consequently put their income in jeopardy, the reality TV show producer offered them a bit of expert advice. In an interview for "Harry and Meghan: Royals in Crisis," Seacrest noted that the Kardashians opened their lives to the public and made a living from it. He suggested the royals do something in the same vein to forge a new source of income. We're totally open to a "Keeping Up with the Sussexes."