How Sosie Bacon's Famous Parents Really Felt About Her Plunge Into Acting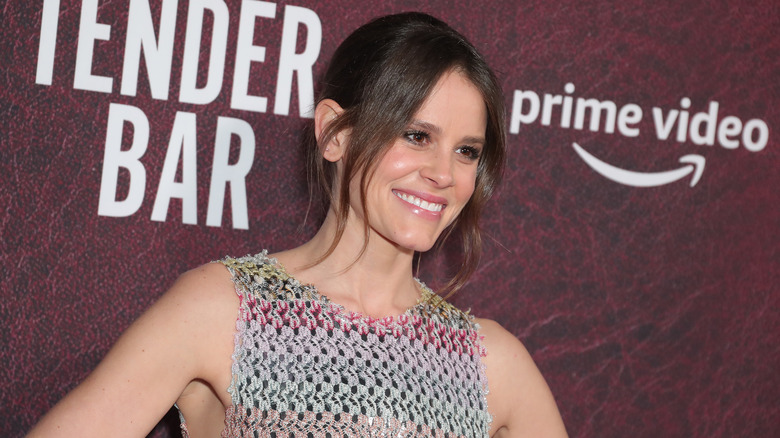 Leon Bennett/Getty Images
Sosie Bacon is just one of many actors to follow in the footsteps of her famous parents, joining the ranks of beloved nepo babies like Zoë Kravitz, Maya Hawke, and the stunningly transformed Jaden Smith. As the daughter of award-winning actor Kevin Bacon and "The Closer" star Kyra Sedgwick, Sosie has been questioned about how much her parents influenced her decision to join show business.
Turns out, the answer is pretty simple. "They tried to just stay out of it. I don't think that they encouraged or discouraged either way," the celeb shared in an interview with Harper's Bazaar. "But that being said, as soon as I made the choice, it was like, 'Amazing. That's exciting. Now we can talk about it.' It wasn't like, 'Oh, no.'"
Though she has a few early acting credits, including Kevin Bacon's 2005 film "Loverboy" and a few episodes of "The Closer," it wasn't until she was an adult that Sosie became serious about acting. Since then, the actor landed a supporting role in 11 episodes Netflix's "13 Reasons Why," appeared on the critically acclaimed HBO Max series "Mare of Easttown," and even starred in the 2022 horror flick "Smile."
Kevin Bacon and Kyra Sedgwick let their daughter decide her own path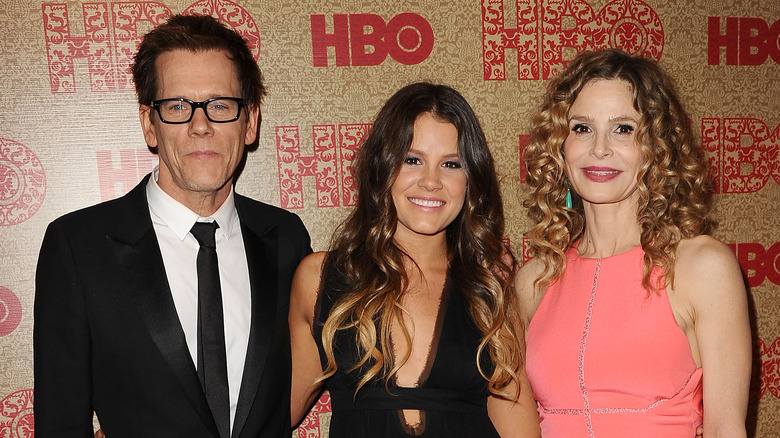 Jason Laveris/Getty Images
While her famous parents have previously expressed some mixed feelings about their children becoming actors, Sosie Bacon maintains that they gave her the opportunity to decide her own path, not swaying her to take up or avoid acting. Even so, the actor explains that having famous parents gave her a unique perspective on the industry.
"Having parents that are in this, you see a lot of the negative sides of it, not just the flashy, fun side of it," she told Harper's Bazaar. The former Miss Golden Globe winner also discussed this idea in an interview with "Inside of You," explaining, "I saw how like unglamorous and sort of painful it can be to be an actor and I therefore never, like, idolized it."
In this way, Bacon knew the sort of commitment she was making when she decided to leave college to pursue an acting career. While she describes feeling an almost rebellious aversion to acting as a teenager, she eventually realized it was where her heart was. As she told Parade, "I just feel like now I know exactly what I want to be doing for the rest of my life, so it's really nice."
Sosie Bacon's famous parents are proud of her work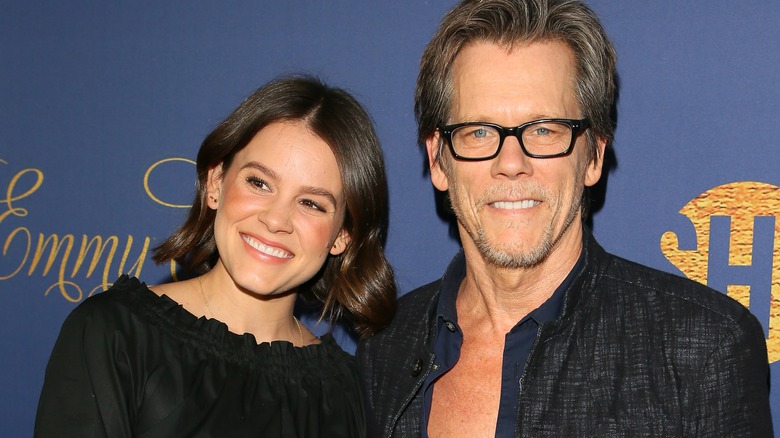 Jean Baptiste Lacroix/Getty Images
While Kevin Bacon and Kyra Sedgwick let their daughter discover her own show business path, that doesn't mean the celebrity parents haven't been quick to support Sosie's acting endeavors. On "Today," Sosie herself opened up about the experience of staying with her parents in New York City while filming "Smile," explaining that they took care of her dog during her busy schedule and made her 2 a.m. bagels after long work days.
In addition to these supportive gestures, Kevin publicly highlighted Sosie's commitment to the acting craft in an interview with The Hollywood Reporter. After admitting that he wasn't initially aware of his daughter's interest in acting, he explained: "But when she finally, in her early 20s, decided that [acting] is what she wanted to do, she dropped out of college and moved to L.A. and really started doing all the right stuff. Pounding the pavement, doing self-tape after self-tape, and studying."
Even so, the "Footloose" star added that he was still blown away by his daughter's horror performance in the film. "Even knowing how hard she had worked, and knowing she was good, when I saw the movie I was just really taken aback with, not only with how great she was but also how hard that role was," Bacon shared. "I was very proud of her."