What Impressed Marie Osmond The Most About Working With The B&B Cast On Her Soap Debut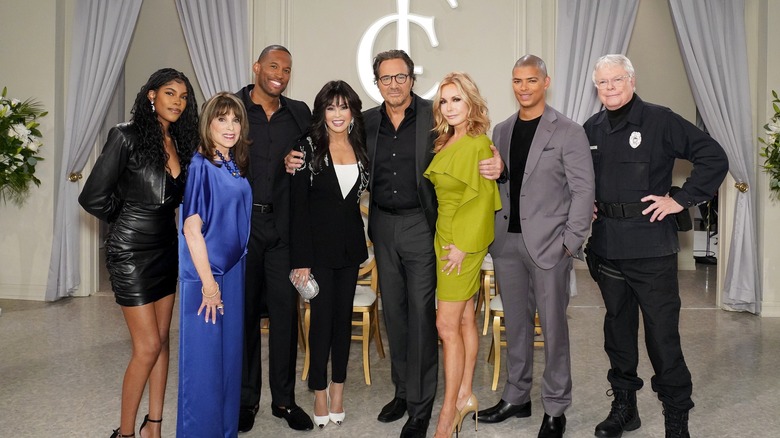 Howard Wise/jpistudios.com
Marie Osmond is one of the most iconic women in show business to date. With a career that has taken her through the music industry, television, film, and Broadway credits, it seems like she's done everything there is to do in Hollywood. However, there is one goal that Osmond finally achieved: Starring in a daytime soap opera.
Osmond is set to make her soap opera debut on "The Bold and the Beautiful," appearing in an episode that will air on October 27, 2023. Osmond will play Countess Von Frankfurt, a Forrester Creations client who travels to Los Angeles to settle the Ridge (Thorsten Kaye) versus Eric (John McCook) feud and pick between their new designs. Despite her long and admirable career, it was Osmond who was left starstruck and in awe of the cast of the soap, and not just because of their stellar acting. Osmond was impressed with the cast's work ethic and dedication to their work.
Marie Osmond was blown away by the cast's work ethic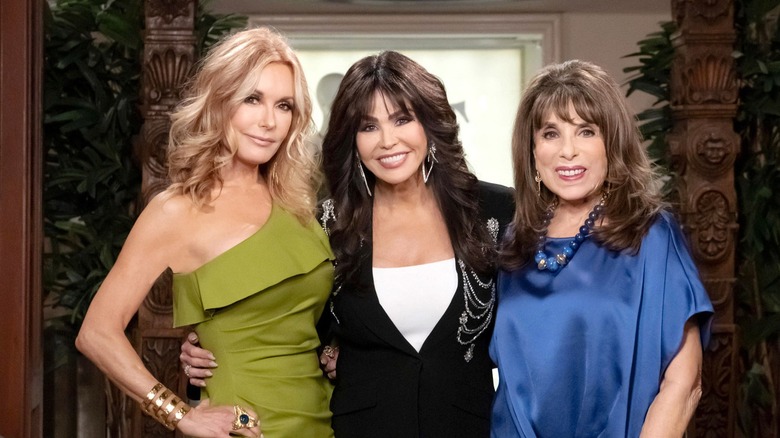 Howard Wise/jpistudios.com
Soap operas are known for being fast-paced work environments; with new episodes five days a week, actors are thrown into their characters and storylines at full force to try and put out as much content as possible. This was clearly a surprise for Marie Osmond when she showed up on set for her debut. In an interview with People, Osmond detailed what shocked her the most about the cast.
"These people will get 25 pages that they have to memorize in one day and do it right when they get them, and their hours are just insane," she told the outlet. "I started at five in the morning, and I left at 11 o'clock. Just because it was, I'm sure this [was] special. But man, they work hard, and I had two days to get everything memorized, figured out, and learned."
Osmond went on to compare filming a soap opera to filming a movie or television show and explained that soap operas are much quicker-paced since they don't film multiple angles of one scene. But the experience was exciting and allowed Osmond to check one more thing off of her show business bucket list.
Another TV legend also appeared on 'The Bold and the Beautiful'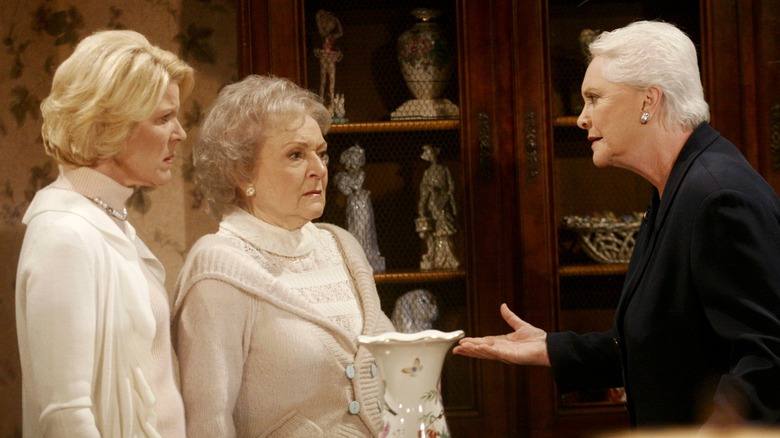 Brian Lowe/jpistudios.com
Marie Osmond isn't the only Hollywood icon to appear in "The Bold and the Beautiful." From 2006 to 2009, Betty White became a part of the cast of the soap as Stephanie Forrester's (Susan Flannery) mother, Ann Douglas. Ann had a fraught relationship with her daughters Stephanie and Pam (Alley Mills), but she learned to make peace with them over her time on the soap. Ann passed away in 2009 after her battle with pancreatic cancer, but the experience stuck with White. In an interview with Daytime Dial, White talked about how much she enjoyed starring on the show.
"When you get into the acting that is on this show — Susan Flannery is so good, as is Alley Mills — it really makes it easy to get into character and really go for it," she told the interviewer. "You're playing very heavy, serious scenes, and during the breaks, you can laugh at it all. It's nice that they don't take themselves so seriously that they can't get out of character."
White also explained that while comedy was the object of her career, getting to play such a serious role was something she had always wanted to do, and "The Bold and the Beautiful" gave her that opportunity.