Hallmark's Autumn Reeser Didn't Keep Up With Her Former Teen Show Co-Star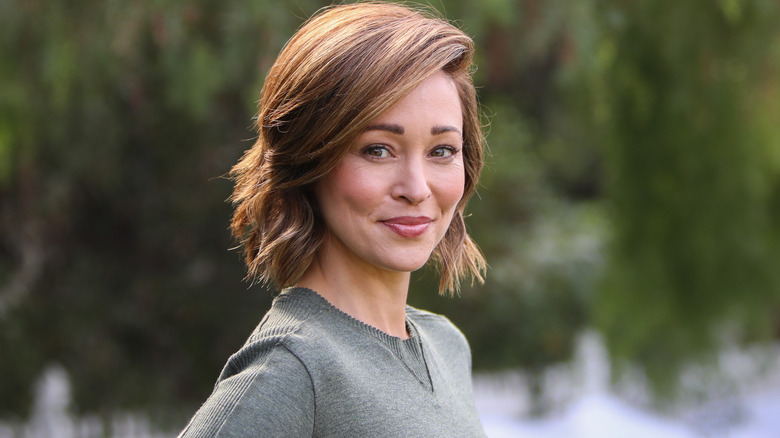 Paul Archuleta/Getty Images
While Autumn Reeser is known on the Hallmark channel for starring in fan-favorite films such as "The Wedding Veil Unveiled," and "The Wedding Veil Inspiration," the actor actually got her start on a classic teen drama from the 2000s. Reeser joined the cast of "The O.C." as Taylor Townsend during Season 3, becoming a series regular beside young stars like Rachel Bilson, Adam Brody, and Ben McKenzie.
The Hallmark star appears to have kept in touch with many of her old castmates, even reuniting with a notable few at a nostalgic event, but the same can't be said about her relationship with former "O.C." star Mischa Barton. In an interview with Us Weekly, Reeser revealed that she hasn't kept in contact with Barton, even appearing out of the loop about her career moves.
Barton, a British American actor, played Marissa Cooper on "The O.C.," one of the show's leading figures and a primary love interest to Ben McKenzie's character Ryan Atwood. While the two worked on the show together throughout its third season, Barton left "The O.C." after she was killed off during the Season 3 finale, seemingly leaving Reeser an opening as a series regular.
Autumn Reeser was surprised by Mischa Barton's career moves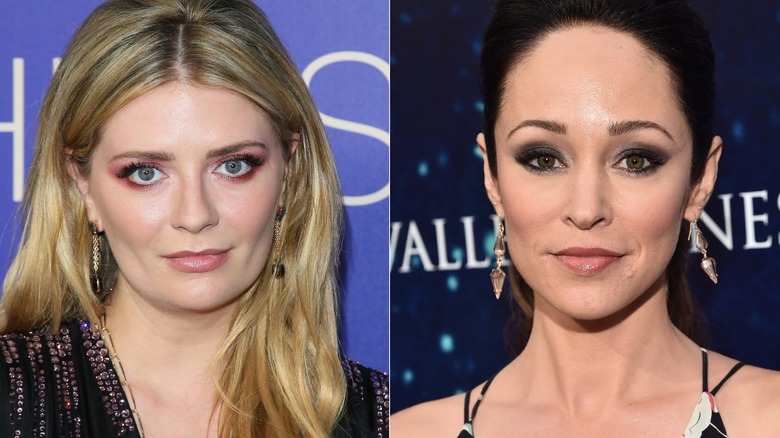 Jean Baptiste Lacroix & Alberto E. Rodriguez/Getty & undefined
During her 2019 interview with Us Weekly, Autumn Reeser admitted that she hasn't kept in contact with Mischa Barton, but her ignorance about her former co-star's career moves shows just how in the dark she truly is. When asked about her thoughts on Barton joining the cast of "The Hills: New Beginnings," which aired for two seasons after premiering in 2019, the Hallmark star was surprised to learn about her unexpected role.
"She's on The Hills? Isn't it a reality show?" Reeser asked, explaining that she doesn't pay attention to pop culture news. The actor added that it sounded like it was an exciting opportunity, but her ignorance regarding Barton's career developments serves as a testament to how much the two have fallen out of touch.
Reeser's relationship with Barton might've fallen off since their Orange County days, but that certainly isn't the case for her and the rest of the California gang. "I see people every now and then at different things," the "27-Hour Day" star shared. "Ben [McKenzie] and Rachel [Bilson] and a bunch of us met up at the OC Musical at the Montalban."
The Hallmark star reunited with her colleagues at the O.C. Musical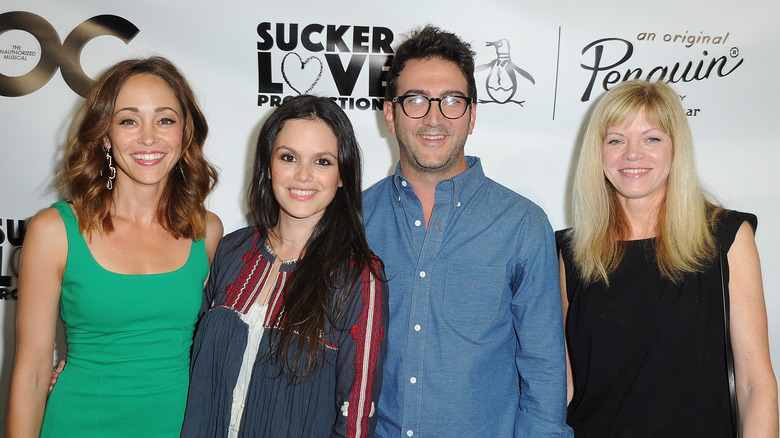 Joshua Blanchard/Getty Images
Though Autumn Reeser may have fallen out of touch with Mischa Barton over the years, the Hallmark star was publicly seen having a mini-reunion with some of her castmates from "The O.C." back in 2015. At the time, she had taken on the role of Julie Cooper in "The Unauthorized O.C. Musical," with her old colleagues coming out in support of both their friend and the show.
Melinda Clarke, who played the original Julie Cooper, Rachel Bilson, and Kelly Rowan were all in attendance alongside original show creator Josh Schwartz and writer Stephanie Savage. The heartwarming reunion was caught on camera, with one social media user sharing a photo of Reeser and Clarke hugging, writing, "2 Julie Coopers, sharing a hug, pre-show #TheOCMusical."
The Hallmark actor has also made two guest appearances on "Welcome to the OC, B****es," a re-watch podcast hosted by Rachel Bilson and Melinda Clarke. With such an obviously warm relationship with her former co-stars, Reeser's nonexistent relationship with Mischa Barton is all the more noticeable.