You Might Recognize Hallmark Star Autumn Reeser From A Classic Teen's TV Show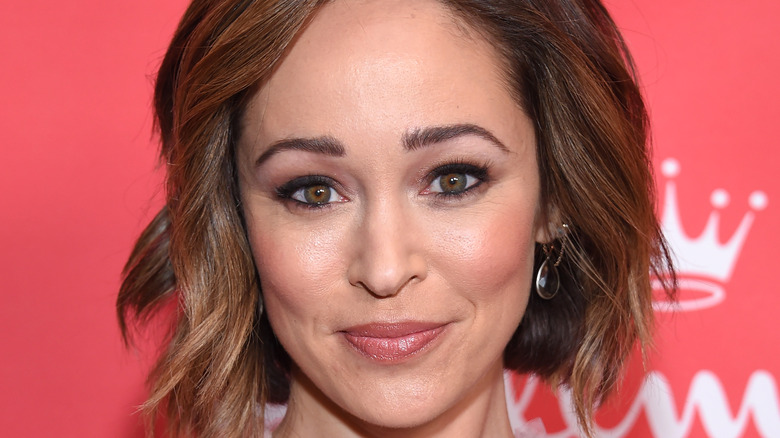 DFree/Shutterstock
So many stars have helped The Hallmark Channel become must-watch television, including Autumn Reeser. The actor made her debut on the network in 2012's "Love at the Thanksgiving Day Parade," per IMDb. Since then, she has starred in more than a dozen films, including "The 27-Hour Day," "Christmas Under the Stars," "Valentine Ever After," "I Do, I Do, I Do," "Midnight Masquerade," and "Season for Love," as well as the "The Wedding Veil Trilogy," where she acted alongside fellow Hallmark leading ladies Lacey Chabert and Alison Sweeney.
Reeser knew she wanted to be an actor as a child, and landed her first job at 6 years old in a theater production. She performed in dozens of local stage shows before moving to Los Angeles when she was 17 to attend theater school at UCLA. "By 22, I was able to support myself entirely on my acting career, which continues to this day," she told Career Contessa. "It is probably what I'm most proud of in my career."
In addition to her Hallmark work, Reeser has had a busy television and film career. On the big screen, she has appeared in "Sully" opposite Tom Hanks and "So Undercover" with Miley Cyrus, while her television credits include recurring roles on "Entourage," "Necessary Roughness," and "Hawaii Five-O." 
And some people might not realize that Reeser also had a starring role on a popular teen drama in the early 2000s. 
She joined the The OC during Season 3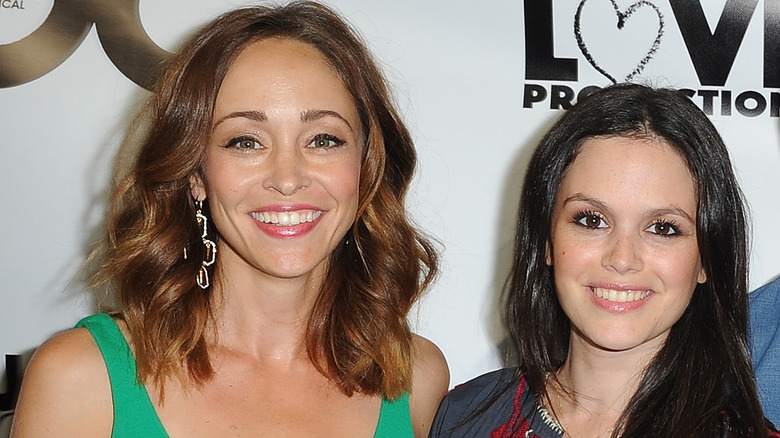 Joshua Blanchard/Getty Images
Autumn Reeser has a long list of credits to her name, including a starring role on the popular teen drama "The OC." She joined the show as Taylor Townsend during its third season, shortly before Mischa Barton departed, and her character became Ryan Atwood's (Ben McKenzie) love interest the following season, which would be its last. In addition to McKenzie, "The OC" starred Rachel Bilson, Adam Brody, and Melinda Clarke.
"I feel like there's a lot of girls out there who could really relate to her, who hadn't seen themselves on TV in that way," Reeser told Staying In about playing Taylor. "I loved that about her. I loved that she made no apologies for who she was even though she wasn't what all the magazines said was OK. She was like, 'I'm still valid. And I'm awesome. And I know I'm odd, and that's OK.' I really loved her. It was a really great character."
As for whether or not Reeser keeps in touch with her former "The OC" costars, she explained to Us Weekly that she sees people "every now and then at different things." 
Autumn Reeser is also an executive producer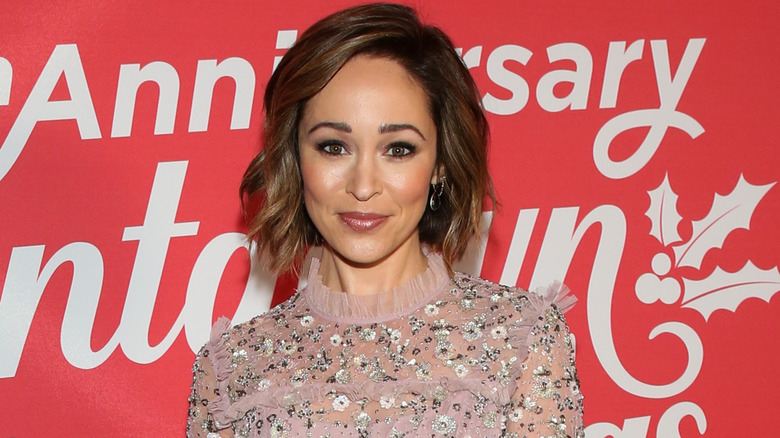 Paul Archuleta/Getty Images
In addition to starring in dozens of movies for The Hallmark Channel, Autumn Reeser has also served as an executive producer on "The 27-Hour Day" and "The Wedding Veil: Unveiled," per IMDb. "Getting to executive produce was amazing, so amazing!" she told MediaVillage about "The 27-Hour Day." "This [movie] is something that Linda Carolei and I pitched to Hallmark maybe three or four years ago based on an idea by one of our writers. We developed it, and it was a great experience."
Reeser was also a producer on the horror film "The Legend of La Llorona," which she also starred in. The actor revealed to TV Fanatic that she is now co-creating a musical, which she will also direct if it comes to fruition. "I was in UCLA's very first musical theater program. And then I actually left early, because I started working in film and television," she explained, adding that she still performs cabaret in Los Angeles.
In the meantime, fans can continue to watch Reeser on The Hallmark Channel. She recently starred in "Always Amore" for the network alongside Oscar nominee Tyler Hynes. The movie was executive produced by celebrity chef Giada De Laurentiis, per Deadline.