Royal Relatives Who Got Caught Up In Major Scandals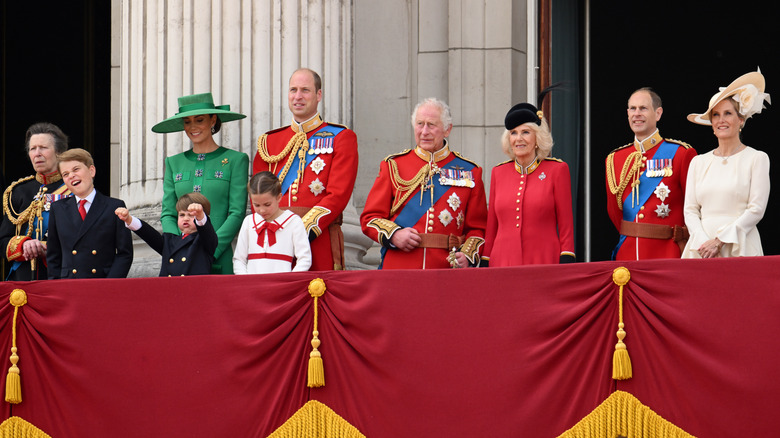 Karwai Tang/Getty Images
Many of us have been captivated by the glamour, mystery, and intrigue of royalty at one point or another, so who could resist a list of scandals involving some of the world's most well-known royal relatives as well? 
From financial corruption to eyebrow-raising romances, the world of royals isn't all fancy dinners and shiny diamonds. So, why do we love royal scandals so much? Is it the allure of wealth and power, or perhaps the sense of relatability when we see even the most regal figures stumble in the spotlight? Or, is it a case of royal schadenfreude; putting royals on a pedestal just to watch them fall? 
Whatever your personal reasons are, we've got the dish on the royal kin who have found themselves caught up in tabloid gossip, flashing cameras, corruption, and toe-sucking (yep, you read that right). Here are some royal relatives who got caught up in major scandals.
Princess Diana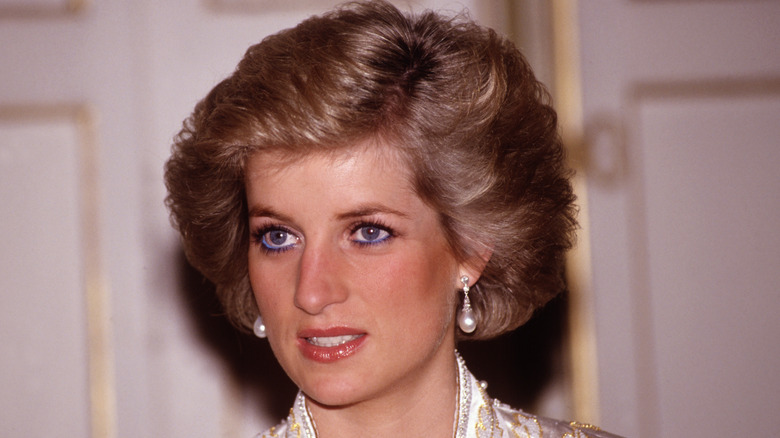 David Levenson/Getty Images
Princess Diana is one of the most recognizable faces on the planet, and she was revered as the "People's Princess." However, her life was also marred with alleged struggles like bulimia, depression, and suicidal ideation while her crumbling marriage to King Charles III was a focal point in her story. Diana and Charles appeared to live life like a fairytale in the public eye, but behind closed doors, things were not so picture-perfect.
The breakdown of their marriage later became known as the "War of the Waleses" for how often they were throwing metaphorical grenades at each other in the press. From revealing interviews to "Squidgygate," their entire marriage was like one big migraine for Queen Elizabeth II. Then, in 1992, Andrew Morton's "Diana: Her True Story" was published and the pair announced their separation by the end of that year.
Charles went on to do a tell-all interview in 1994, admitting to having an affair during his marriage, which later led to Diana's infamous "Panorama" interview with Martin Bashir. In it, she softly claimed, "Well, there were three of us in this marriage, so it was a bit crowded." It was one of the most revealing interviews a royal family member had ever given, and by 1995, Queen Elizabeth II requested the pair get a divorce.
Prince Andrew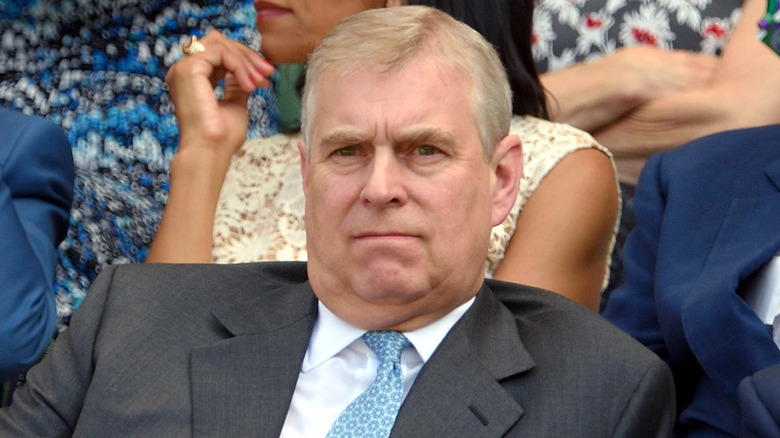 Karwai Tang/Getty Images
Prince Andrew, Duke of York, has been entangled in a web of scandals that have significantly tainted his reputation. Most notably, his association with convicted sex offender Jeffrey Epstein has been a source of immense controversy. Reports suggest that Andrew maintained a close friendship with Epstein, even after his conviction. The connection raised serious questions and criticism about the prince's judgment and ethics. But, it was court documents that accused Andrew of having sex with a then-underage Virginia Giuffre that really got him in trouble. He denied the allegations in an absolute car crash of an interview with the BBC in November 2019, in which he claimed he was at a Pizza Express in Woking that night. Giuffre's subsequent civil lawsuit against him led to his mother, Queen Elizabeth II, stripping him of not only his military roles and royal patronages but even his HRH status in 2022.
While the Epstein controversy is a well-known stain on Prince Andrew's history, there are other shadowy connections in his life. Notably, he had dealings with controversial figures such as the former Libyan dictator Muammar Gaddafi. In 2008, reports suggest they dined together, engaging in discussions regarding oil trade with Libya. This association became a cause for concern, particularly as it occurred during a period when Gaddafi's regime was under intense international scrutiny. Gaddafi's troubling record of mistreating women also added to the unease surrounding this association.
Infanta Cristina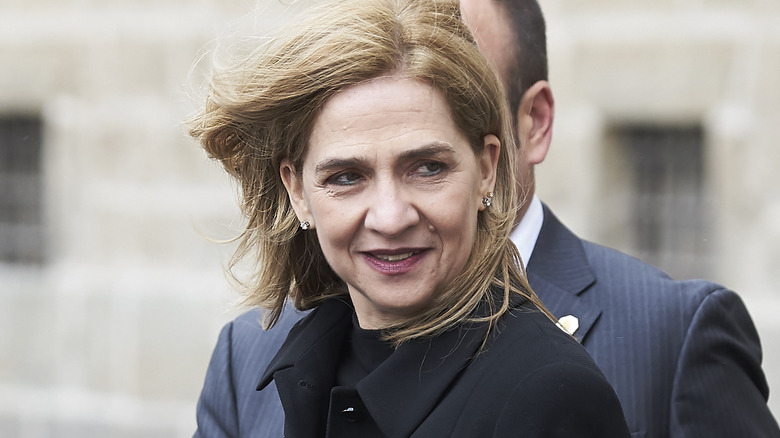 Carlos R. Alvarez/Getty Images
Infanta Cristina of Spain, the sister of King Felipe VI, faced a turbulent period in her life due to a significant financial scandal. She and her husband, Iñaki Urdangarin, were charged with financial misconduct, including tax fraud and embezzlement. The scandal unfolded in 2014 when allegations emerged regarding their involvement in illegal business affairs.
This case garnered widespread public attention and led to protests as people were concerned about a member of the royal family being embroiled in a financial scandal. The legal proceedings lasted for several years, and in January 2016, Infanta Cristina appeared in court to face charges related to tax evasion and her alleged complicity in her husband's illegal activities.
In February 2017, Cristina faced tax fraud charges and her husband was convicted of theft, fraud, and tax evasion. He received a sentence of six years and three months in jail, along with a substantial fine exceeding €500,000. Although Cristina was ultimately acquitted, she still had to pay €265,000 due to her indirect involvement in her husband's financial misconduct, even though it was unintentional. Unfortunately, the damage to her reputation was irreversible by the time of her trial. Even before the verdict was reached, her brother, King Felipe, had already stripped her of the title of Duchess of Palma in June 2015. Notably, she was absent from the ceremony marking her brother's ascension to the throne, which further underscored the challenges she faced in restoring her public image.
Queen Máxima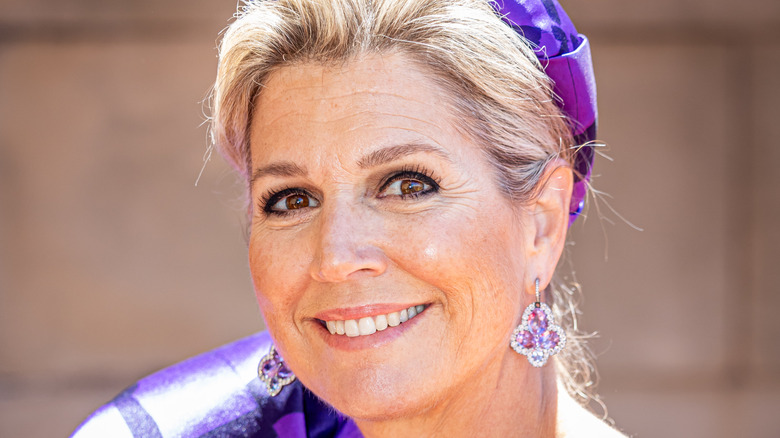 Patrick Van Katwijk/Getty Images
The controversy surrounding Queen Máxima of the Netherlands and her wedding was closely entangled with her family's contentious past, notably her father, Jorge Zorreguieta, and his involvement with the Argentinan junta during the 1970s. Zorreguieta had a prominent political career within agricultural organizations, reaching the position of vice undersecretary of agriculture in the 1976 military junta led by former Argentine President Videla. This era was marked by the "Dirty War," a dark period in Argentine history characterized by severe human rights violations.
In spite of Jorge's assertions of ignorance regarding the atrocities committed during the "Dirty War," his close affiliations with the Videla regime generated significant apprehension in the lead-up to Queen Máxima's royal wedding. The Dutch parliament initiated an inquiry to determine if her father's past justified his exclusion from the wedding. The investigation concluded that while Jorge was likely aware of the regime's actions, Queen Máxima bore no responsibility for his actions.
Consequently, Máxima's father was unable to walk her down the aisle or attend the wedding. Her mother, María del Carmen Cerruti Carricart, technically could have been present at the wedding but chose not to attend alongside her husband. On February 2, 2002, Máxima married King Willem-Alexander, then the Prince of Orange, in Amsterdam. The exclusion of Jorge Zorreguieta from this significant event in his daughter's life was a reflection of the political sensitivities surrounding his past.
Sarah Ferguson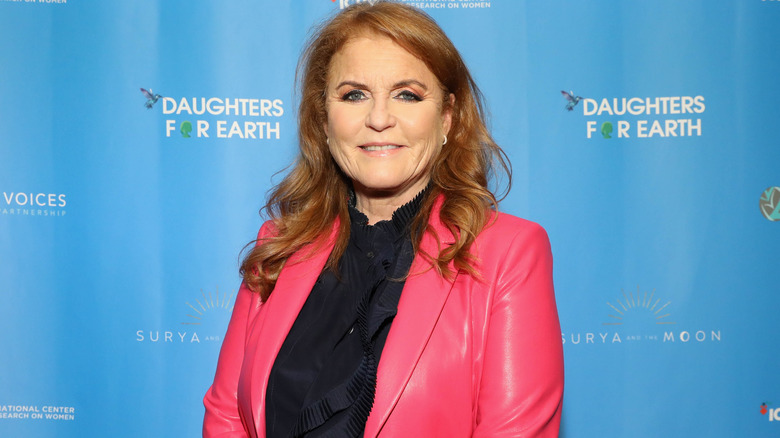 Jp Yim/Getty Images
The infamous toe-sucking incident involving Sarah Ferguson, the Duchess of York, was a moment of great controversy. In 1992, the Daily Mirror published photographs that unveiled the duchess sunbathing topless while her financial advisor, John Bryan, was captured in a playful act of kissing and sucking her toes. These pictures were taken at a secluded private villa in the South of France just a few months after her official separation from Prince Andrew.
The scandal reached new heights when it was revealed that a paparazzi photographer had surreptitiously captured these intimate moments from the undergrowth surrounding the villa. The ensuing images sparked worldwide competition, leading to the acquisition of the U.K. publishing rights by the Daily Mirror for an astonishing £8 million. The release of these images marked a pivotal moment in Sarah's life. At the time of the scandal's eruption, she was at Balmoral with the royal family, and it caused a significant rift between her and the royal household. Ultimately, Sarah and Andrew officially announced their divorce in May 1996. The toe-sucking scandal endures as one of the most iconic and controversial episodes in the history of the British royal family.
John Bryan, a multi-millionaire businessman broke a 30-year silence in November 2022 to address the incident and lambast its portrayal in popular media. Bryan told the Daily Mail that the photographs were part of a playful family moment of love, with Princesses Beatrice and Eugenie involved in the game.
Queen Beatrix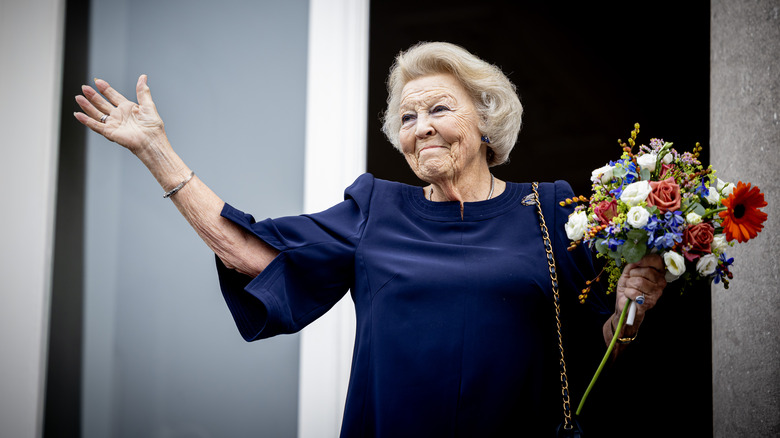 Patrick Van Katwijk/Getty Images
The Dutch were deeply divided over Princess Beatrix's engagement to German diplomat Claus von Amsberg. Claus' history included his prior participation in the Deutsches Jungvolk and the Hitler Youth, which were required parts of his upbringing at the time. Originating from an aristocratic yet untitled German family, Claus' life took a turn when he was conscripted into the German military in 1944 at the age of 18. He found himself on the front lines in Italy and was taken prisoner by American soldiers.
The timing of their engagement, which took place barely two decades after World War II, when anti-German feelings were still strong in the Netherlands, certainly raised eyebrows. This sparked protests, including the unnerving sight of orange Swastikas painted all across Amsterdam, and a 65,000-signature petition calling for the marriage to be forbidden.
Despite the initial backlash, Beatrix's parents — her father, Prince Bernhard, who was born in Germany — supported the pair as they set out on a national tour to build relationships with Dutch people and eventually won them over. Claus finally gained notoriety and grew to be a well-liked member of the royal family. Claus and Beatrix stayed married in spite of the initial hostility, and he lovingly stood by her side until his death in 2002.
Prince Harry and Meghan Markle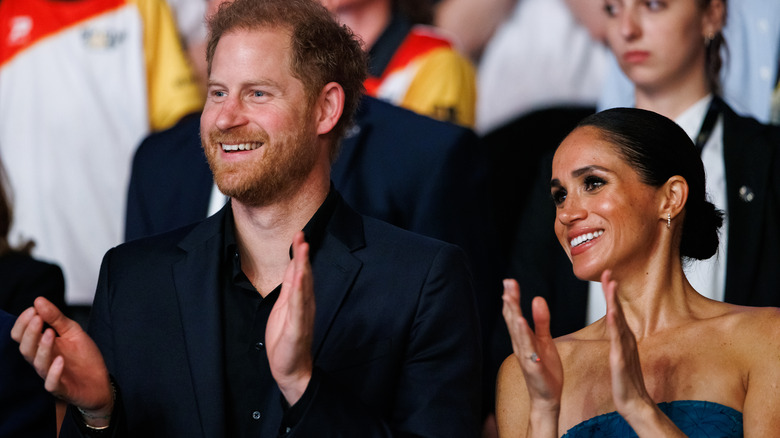 Joshua Sammer/Getty Images
The controversy surrounding Prince Harry and Meghan Markle, often referred to as "Megxit," has been a significant chapter in the modern British royal family's history. Their move to step back from royal duties, announced in early 2020 through Instagram, shocked the world and sparked intense debate about the couple's desire for a more private and independent life. Their decision to leave the U.K., coupled with Harry and Meghan's candid revelations about their struggles within the royal family sparked headlines worldwide and led to criticism of the way they appeared to spring it on Queen Elizabeth II without much warning. The pair temporarily moved to a house in Canada before later settling into a mansion in Montecito, California along with their son Prince Archie, and later their daughter Princess Lilibet.
One of the most notable events in this saga was their explosive interview with Oprah Winfrey in March 2021. During the interview, Harry and Meghan shared intimate details about their experiences behind closed doors, including allegations of racism and lack of support for Meghan's mental health. They dropped bomb after bomb, with Meghan even accusing the Duchess of Cambridge of making her cry.
Adding to the controversy, Harry released his autobiography, titled "Spare," in 2023 which delved into his life, relationships, and experiences within the royal family. He detailed a physical altercation with his brother, Prince William, and revealed intimate conversations between the pair and King Charles III after the funeral of the Duke of Edinburgh.
Princess Margaret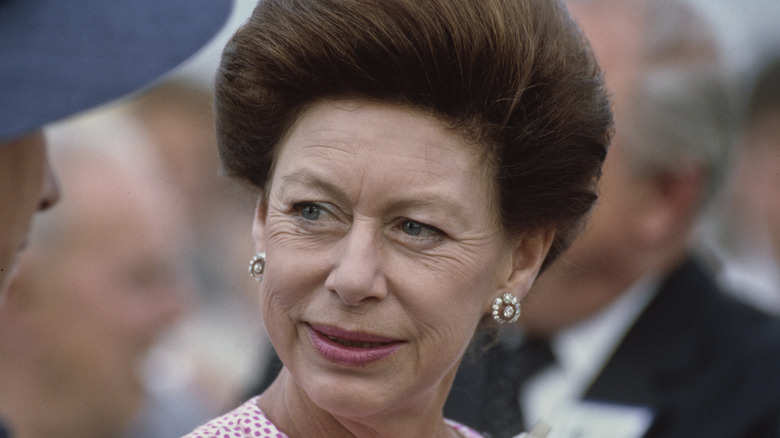 Tim Graham/Getty Images
Princess Margaret, the younger sister of Queen Elizabeth II, found herself embroiled in a controversial affair with Group Captain Peter Townsend which began in the 1950s and captivated the public and the royal family alike. Princess Margaret and Peter Townsend first crossed paths in 1944 when he served as an equerry to her father, King George VI.
Most scandalous was the fact that Margaret was just 14 at the time, and he allegedly called her, "as unremarkable as one would expect of a 14-year-old girl," per Town and Country. Lady Anne Glenconner, Princess Margaret's former Lady-In-Waiting, was not too happy about the way she felt Townsend had taken advantage of the situation. She told the Rosebud podcast, "She was very, very young. She was only 15 when he first arrived and he was a married man. I think he encouraged her, which he shouldn't have done."
Their relationship took a significant turn after the death of King George VI in 1952. Townsend initiated divorce proceedings in November of that year following allegations of his wife's infidelity. Margaret and Townsend discreetly concealed their connection until a pivotal moment on Queen Elizabeth II's Coronation Day in 1953 when Margaret was caught affectionately removing lint from Townsend's jacket, a gesture with romantic connotations for the era. The government and Queen Elizabeth II vehemently resisted the notion of their marriage, citing Townsend's divorce, which was regarded as socially and morally unacceptable in the early 1950s.
Princess Michael of Kent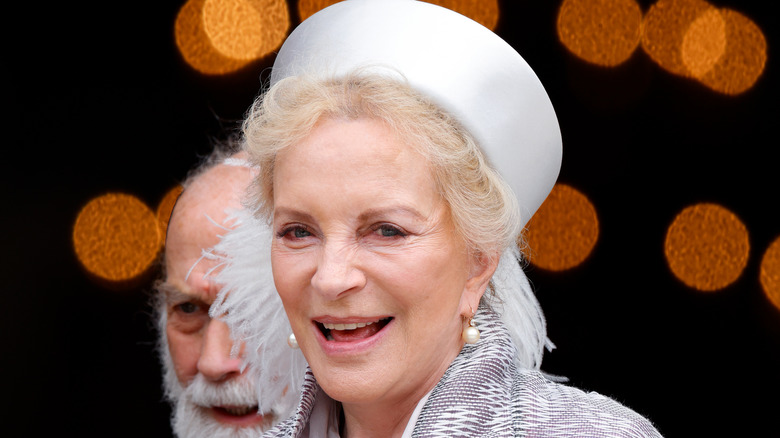 Max Mumby/indigo/Getty Images
In December 2017, Princess Michael of Kent, a member of the British royal family, stirred controversy when she wore a racially insensitive brooch to the queen's Christmas lunch, an event attended by Prince Harry's then-fiancée, Meghan Markle. The brooch in question was a blackamoor brooch, which showcased a character adorned in elaborate attire, their visage featuring a darker complexion. This unique ornament's historical context stirred debate, evoking discussions about its cultural implications. Such intricate jewelry has a storied lineage, tracing back to the 17th century in the heart of Europe, notably Venice. These pieces often spotlight figures with dark skin, at times drawing inspiration from African or Moorish origins. This, in turn, ignited contemplation on its potentially offensive and racist connotations.
Princess Michael's choice of accessory immediately sparked outrage and racism accusations. Per The Guardian, she issued an apology, saying, "The brooch was a gift and has been worn many times before. Princess Michael is very sorry and distressed that it has caused offence."
In their Netflix documentary "Harry & Meghan," Prince Harry commented on racism among the royals. "In this family, sometimes you are part of the problem rather than part of the solution. There is a huge level of unconscious bias. ... When my kids grow up, and they look back at this moment, and they turn to me and say 'What did you do in this moment?' I want to be able to give them an answer."
King Edward VIII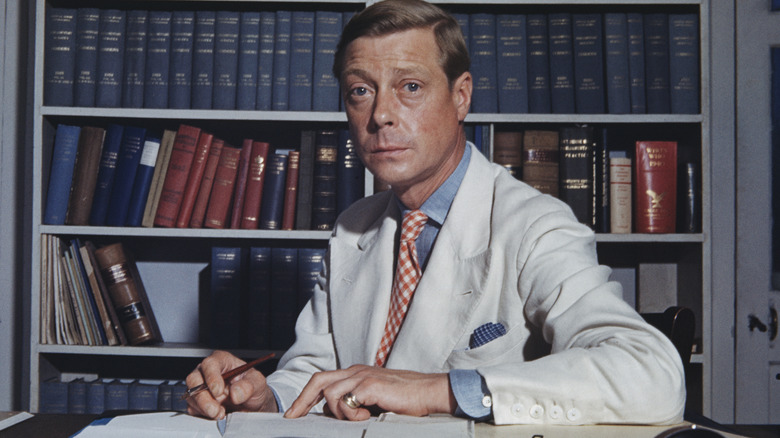 Michael Ochs Archives/Getty Images
King Edward VIII's life was marked by several scandals that had a lasting impact on the British monarchy. In 1936, Edward caused a constitutional crisis when he expressed his intention to marry Wallis Simpson, an American socialite who was twice divorced. This union was considered unacceptable within the constraints of the British monarchy, as it conflicted with the Church of England's doctrine.
Faced with the dilemma of choosing between the throne and Simpson, Edward chose love over the crown. He famously abdicated on December 11, 1936, becoming the first British monarch to voluntarily give up the crown. He explained his decision in a radio broadcast, saying, "I have found it impossible to carry the heavy burden of responsibility and to discharge my duties as king as I would wish to do without the help and support of the woman I love" (via Oxford).
Their relationship sparked public debates and a shift in the monarchy's leadership as his younger brother, King George VI, assumed the throne. Edward, now bearing the title of the Duke of Windsor, and Wallis Simpson relocated to France. The years leading up to and during World War II were marked by lingering suspicions and accusations regarding the Duke of Windsor's potential affiliations with Nazi Germany, although the depth of his involvement remains a subject of ongoing debate. Edward's life in exile, coupled with lingering questions about his connections to the Nazis, continued to captivate the public's imagination long after his departure from the throne.
King Juan Carlos I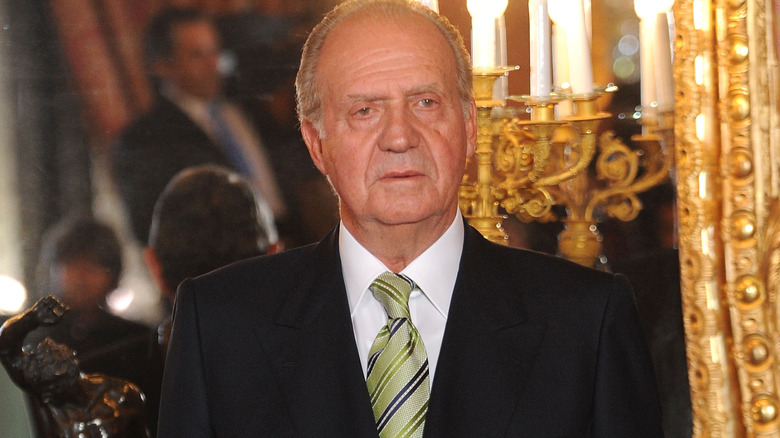 Fotonoticias/Getty Images
During the year 2012, an unexpected revelation emerged as King Juan Carlos I of Spain embarked on an expedition to Botswana, accompanied by Danish aristocrat Corinna zu Sayn-Wittgenstein-Sayn. Their purpose was to explore the natural wonders of this African country, away from the public eye. However, their plans were disrupted when the king sustained a hip injury, prompting his immediate return to Madrid for medical care. This incident occurred against the backdrop of Spain's economic struggles, characterized by soaring unemployment rates and a challenging recession. This marked a turning point in the king's public image, leading to a decline in his popularity.
In 2014, Juan Carlos made the unexpected decision to step down from the throne, stating his intention for a new chapter and addressing previous missteps. Six years later, in 2020, a significant revelation emerged as Corinna zu Sayn-Wittgenstein-Sayn came forward to Swiss authorities with astonishing information: She disclosed her role in helping obscure substantial financial resources in Swiss bank accounts and the acquisition of properties in Monaco.
Thorough inquiries were launched to examine potential irregularities and the true purpose of Juan Carlos' charitable organizations, which were under suspicion of operating as fronts for his personal gain. In a decisive move, King Felipe VI expressed his refusal to accept any legacy from his father and terminated Juan Carlos' public financial support. Presently, the former king lives in a self-imposed exile, enjoying constitutional safeguards that shield him from prosecution regarding actions taken during his reign.
Prince Ernst August of Hanover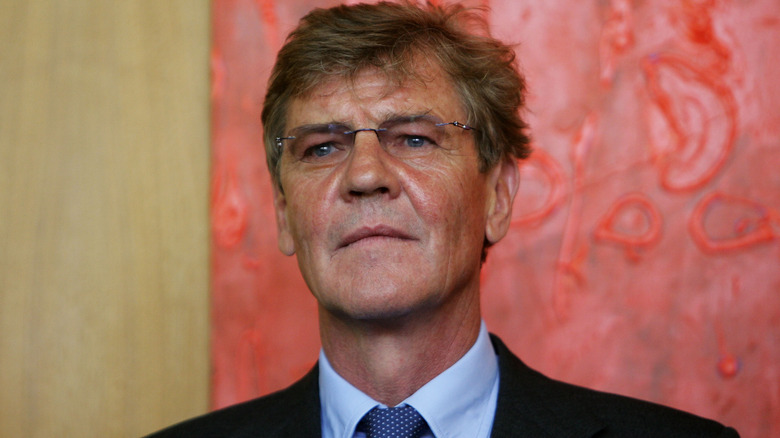 Krafft Angerer/Getty Images
Prince Ernst August of Hanover, the husband of Caroline of Monaco and a member of one of Europe's most prominent aristocratic families, has been embroiled in a series of high-profile lawsuits and physical altercations.
A legal conflict with his son, Ernst August von Hannover, started when he came into possession of the Marienburg castle and the adjacent Calenburg estate from his father during the mid-2000s. Unexpectedly, he later transferred ownership of Marienburg castle to the German government for a nominal €1, explaining that the extensive maintenance expenses were unsustainable. This triggered substantial discord concerning finances and property matters within the family. Consequently, Prince Ernst August initiated legal proceedings with the aim of reclaiming control over these properties.
Apart from his legal disputes, Prince Ernst August has been involved in a series of incidents. In 2022, he found himself in a confrontation in Austria resulting in the injury of a police officer while influenced by alcohol and medication. Interestingly, he had contacted the police expressing concerns about an employee who he believed posed a threat to him. However, upon their arrival, he verbally abused the officers, even threatening them with "the execution of their families," per the Daily Mail. A heated argument quickly transformed into a physical clash, leading to an officer's injury. Five days later, he brandished a baseball bat from a taxi, menacing a female police officer. Official charges were reported as he intended to strike the officer on her head and face.