The One Tree Hill Star That's Besties With Taylor Swift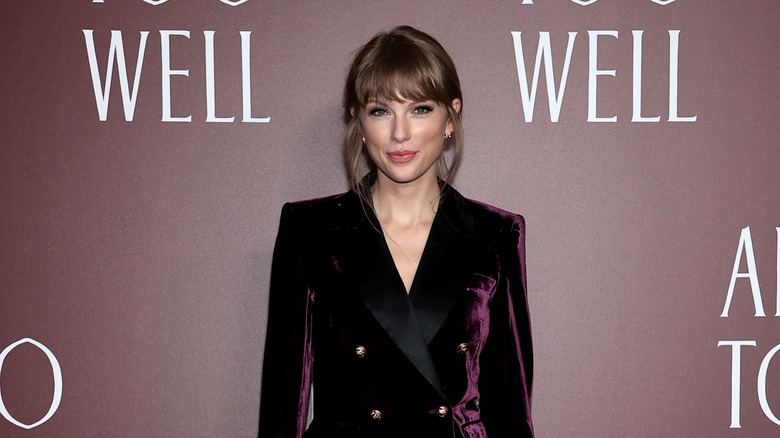 Dimitrios Kambouris/Getty
From Selena Gomez to the Haim sisters to her superstar friendship with Beyoncé, Taylor Swift's metaphorical Rolodex is full of many famous pals. One such star that Swift is friends with is actor and musician Tyler Hilton, likely most known for his role as Chris Keller on the teen drama "One Tree Hill." He also played Elvis Presley in the Johnny Cash biopic "Walk the Line." 
The "Team Tyler Hilton" YouTube channel uploaded a video in 2007 of Swift and Hilton singing his song "Missing You" together at one of her concerts. Before the song, Swift explained that she'd read in an interview that he was a fan of hers. Swift also shared the anecdote that after they performed together onstage the first time at a different concert, she asked him to star in the music video for "Teardrops on My Guitar."
Hilton spoke with Bustle in October 2018 about his friendship with Swift and said, "Ever since I first met her when she was 15 and she asked if I'd sing one of my songs with her at her show, I was blown away by her talent. Then we went on the road together and I got to know her incredible family."
At one time, Hilton lived on a boat owned by the Swift family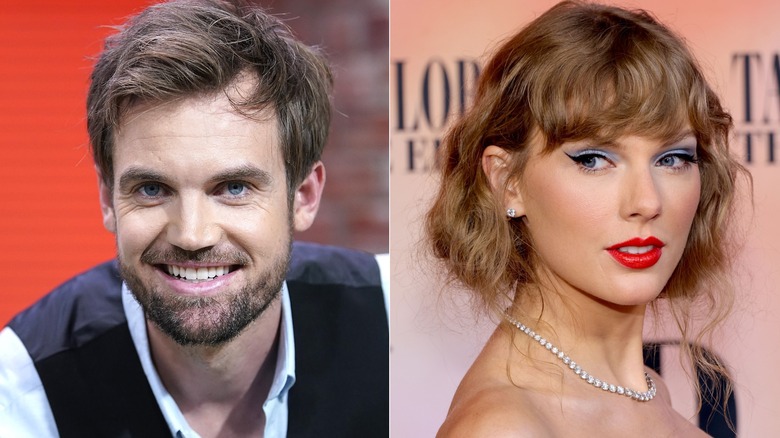 John Lamparski & Matt Winkelmeyer/Getty
In an Entertainment Tonight interview from October 2018, Tyler Hilton told the story of how he had known Taylor Swift since she was 15, and he was a fan from the beginning of her career. Once they became friends and collaborators, she played him songs from "Fearless" before it was released. The Swift family even let Hilton live in their Nashville houseboat until he could get his own place.
A few days after that first interview, Hilton got to visit Swift when they were both performing in Dallas, Texas. She was in the city for the final American show of the Reputation tour, and the duo took some photos together.
Although the posts have since been deleted from Hilton's Instagram account, he congratulated Swift and her opening acts, Camila Cabello and Charli XCX. He added, "You killed it bud, great seeing you and the fam, come a long way since Teardrops vid we did!!!" (via Entertainment Tonight). At the time, Swift shared a selfie of the duo on her Instagram story, referencing "Teardrops on My Guitar" as well.
Another One Tree Hill alum appeared in a different Swift music video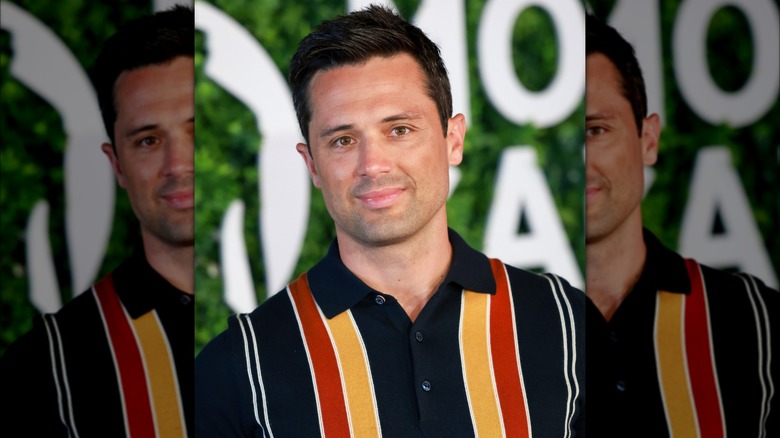 Arnold Jerocki/Getty
If you're wondering what the "One Tree Hill" cast looks like today, you might recognize another actor who collaborated with Taylor Swift in a different era. Stephen Colletti played the love interest in the music video for "Fearless" album track 5 "White Horse." In a behind-the-scenes look at the making of the "White Horse" music video from Shine On Media, Swift explained how she picked Colletti.
"Stephen was my first choice for this video because I thought he was great on 'One Tree Hill,'" Swift said. She added that she thought he was cute on "Laguna Beach" and "One Tree Hill" made her recognize his acting chops. She continued, "And I think the reason why he's perfect for this role in this video is because we were looking for someone who comes off very sweet and endearing." Of course, it turns out Colletti's character in the video is not so nice.
Swift said that unsuspecting dark side made Colletti the perfect choice for "White Horse." When Colletti spoke with Popstar! in 2011 on making the video, he had positive things to say about the experience, even though they filmed in the cold. "That's one of the cool things about Taylor," he said. "Kind of throw her in any kind of a situation, the girl will always have a fun time."