What We've Learned About Matthew Perry's Untimely Death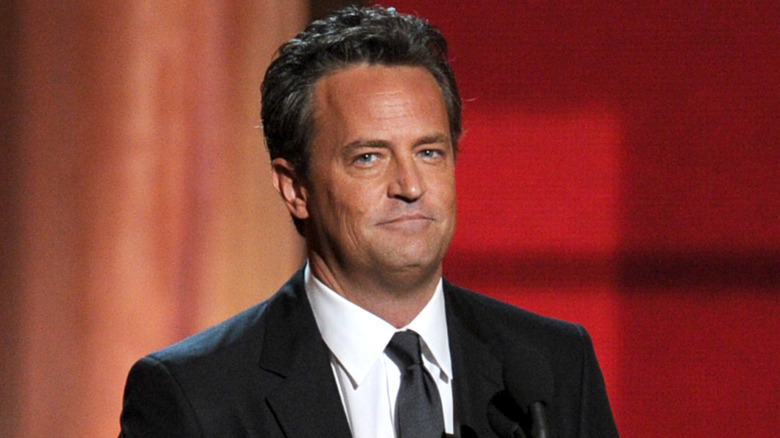 Kevin Winter/Getty Images
The world has been shocked by the news that "Friends" star, Matthew Perry, is dead at just 54 years old. The sudden, unexpected nature of the star's passing has prompted many questions about what caused it and the details surrounding it. So far, the death is viewed as a drowning, according to both law enforcement and Perry's representative. 
At 4:07 p.m. on October 28, 2023, the Los Angeles Fire Department received a 911 call to Perry's Pacific Palisades home. Brian Humphrey, a representative for the department, told NBC News that the call was regarding an unspecified "water emergency;" other sources such as TMZ have said that the call was, more specifically, regarding cardiac arrest. Upon their arrival, Perry was found unresponsive in his hot tub, according to The Los Angeles Times. 
It's been noted that there were no drugs present at the scene and that Perry wasn't taken to a hospital. Later, the LAPD's Robbery-Homicide Division arrived at the location to investigate. This branch of law enforcement investigates emergencies and deaths involving famous folks. They determined that the scene didn't indicate any foul play. The investigation is still ongoing, and as of now, no official cause of death has been determined. It's expected that there will be an autopsy, and the Los Angeles County coroner's office will establish a cause of death at a later date.
Matthew Perry's death came at an unexpected time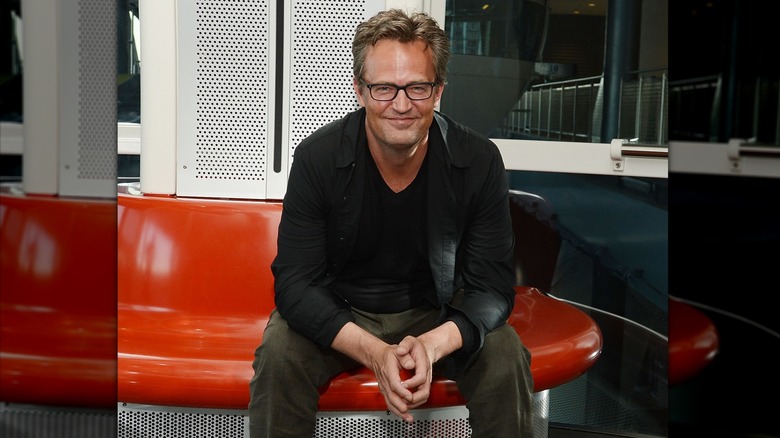 Denise Truscello/Getty Images
A source told TMZ that, on the morning of his death, Matthew Perry played pickleball for about two hours before returning to his home when he asked his assistant to run an errand. Upon the assistant's return, he found Perry unresponsive and called 911. 
This unexpected death of a beloved star at such a young age has rocked Hollywood, and it's clear from the scene that played out in the hours following his death that his neighbors on Blue Sail Drive were some of the folks who were rocked the most. One neighbor, Peter, spoke to The Los Angeles Times and shared just how out of the blue Perry's death really was. "It's shocking," Peter explained. "He's been redoing this house forever and he seemed fine. It's very sad." At around 7 p.m., as Perry's neighbors looked on, his mother, Suzanne, and her husband Keith Morrison, a famous Dateline NBC correspondent, arrived at Perry's home by helicopter. 
His death comes just a few days shy of a year after the release of his 2022 memoir, "Friends, Lovers, and the Big Terrible Thing." In the memoir, Perry shared many intimate details about his decades-long struggle with sobriety, health issues, and even a near-death experience that plagued him as a result of his battle with drugs and alcohol. Upon the release of his memoir, Perry revealed that he had been sober for 18 months. 
If you or anyone you know needs help with addiction issues, help is available. Visit the Substance Abuse and Mental Health Services Administration website or contact SAMHSA's National Helpline at 1-800-662-HELP (4357).
Perry's unusual Instagram posts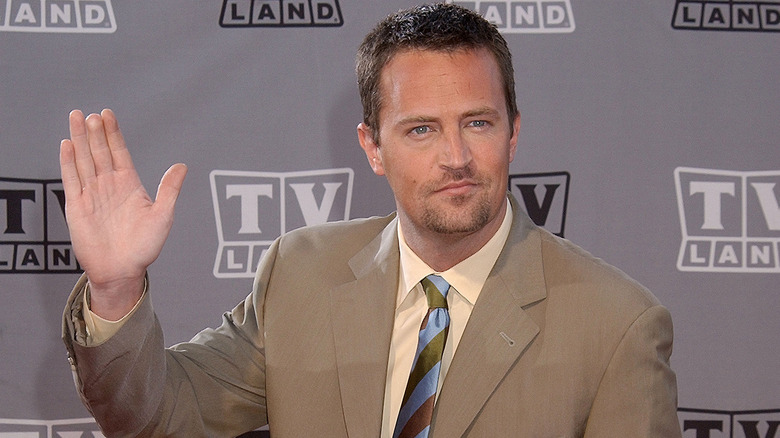 Gregg Deguire/Getty Images
Matthew Perry's last Instagram post has taken on a new meaning after his death, and its unusual nature has sparked questions among fans. Perry hadn't been particularly active on Instagram until two weeks prior to his death. His last post previous to his renewed activity was back in April 2023.
Starting on October 11, though, he added nine new posts including a stream of posts relating to Batman. This started with a video of "The Batman" on TV screens with the caption, "No need to worry everybody, I've got the streets tonight." Next was an image of the bat signal with the caption, "Sleep well everybody, I've got the city tonight — Mattman." 
After three more Batman-related posts, including one with the words "Batman plays pickleball," Perry posted an image of the moon shrouded in clouds and wrote, "Do you understand what I'm trying to tell you? — I'm Mattman." His final post shows him in his hot tub with the moon in the background with the caption, "Oh, so warm water swirling around makes you feel good? I'm Mattman."
Fans speculated in the comments that these posts were perhaps hinting at an upcoming project relating to the famous superhero. However, this wasn't the start of his interest in Batman. The final chapter of "Friends, Lovers, and the Big Terrible Thing" is titled "Batman." This is not the only mention of the superhero in his book; he also explained that he calls his assistant, "Alfred," and that he calls him "Mr. Wayne."