Inside Cole Sprouse's Relationship With Ari Fournier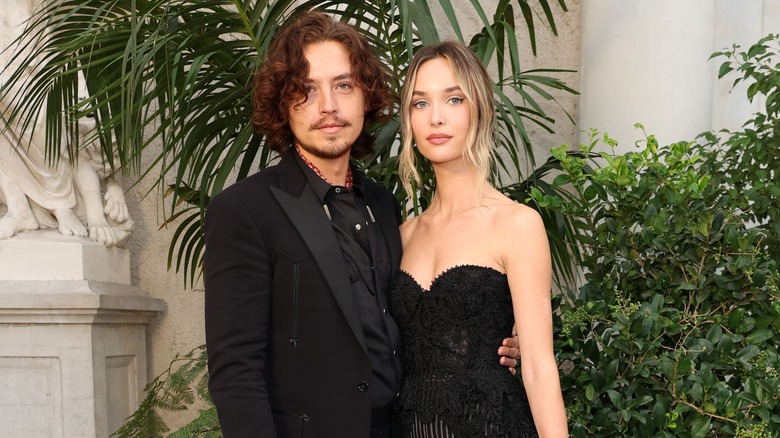 Amy Sussman/Getty Images
When "Riverdale" co-stars Lili Reinhart and Cole Sprouse started dating in 2017, fans were overjoyed. Throughout their three-year relationship, they gave us a lot to love with everything from sweet birthday poems to lovey-dovey Instagram posts. However, the couple called it quits in 2020, and fans were up in arms about the split. But there didn't seem to be any love lost between the two because they continued to work well together onscreen. 
When Sprouse appeared on the "Call Her Daddy" podcast in March 2023, he acknowledged that the breakup was quite tough on both of them, adding, "I think the work thing got difficult because it was hard to suspend all the way we felt about each other and it didn't afford us the luxury of distance to really overcome that. I know we both did quite a bit of damage to each other in that." Nonetheless, heartbreak didn't keep them from welcoming new loves into their lives.
After a short-lived romance with Spencer Neville in 2022, Reinhart found love again with Jack Martin in April 2023. As for Sprouse, he jumped back into the dating scene much quicker, debuting his new relationship with model Ari Fournier in 2021. The duo first sparked dating rumors in March after they were spotted taking a stroll through Vancouver together. They were later photographed cozying up on a date in May, and in July, Sprouse went Instagram official with Fournier in the funniest way possible.
They've written several adorable birthday posts for each other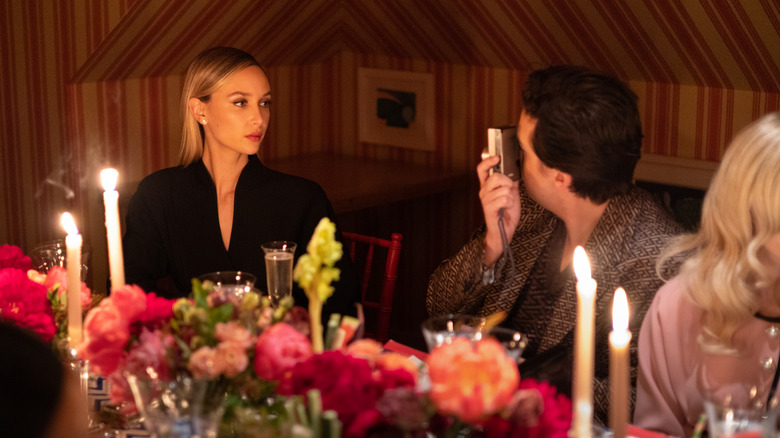 Randy Shropshire/Getty Images
Cole Sprouse sent everyone spiraling by writing, "Time to p**s off the 14 yos again," in his Instagram Story (via E! News). Then, the actor dropped a portrait of his girlfriend, Ari Fournier. On "Call Her Daddy," Sprouse revealed that they were initially introduced by mutual friends, but things remained purely platonic because Fournier was in a relationship. Two years later, Sprouse threw a house party, and Fournier attended as a single woman. 
They struck up a conversation, and as Sprouse recalled, "We were talking about relationships and life and stuff like that and it was practically like a handshake agreement." He continued, "Honestly from that moment on, we didn't stop spending every day with one another." Most of the time, the celebrity couple remains staunchly private about their relationship, but they're not afraid to share their love for each other on their birthdays.
In August 2021, the model wrote a simple but heartfelt Instagram tribute to her beau: "I'm very happy you were born." When Fournier celebrated her own birthday later the same month, the "Five Feet Apart" star shared several snaps of her, hilariously captioned: "Birthday girl gunna beat my a** for these." In 2022, it was clear the couple was thriving through Fournier's birthday message, where she wrote, "Hard to describe with a couple photos how much fun we have together & how much I love celebrating life everyday with you. I'm truly the luckiest girl in the world."
The couple prefers to keep things private otherwise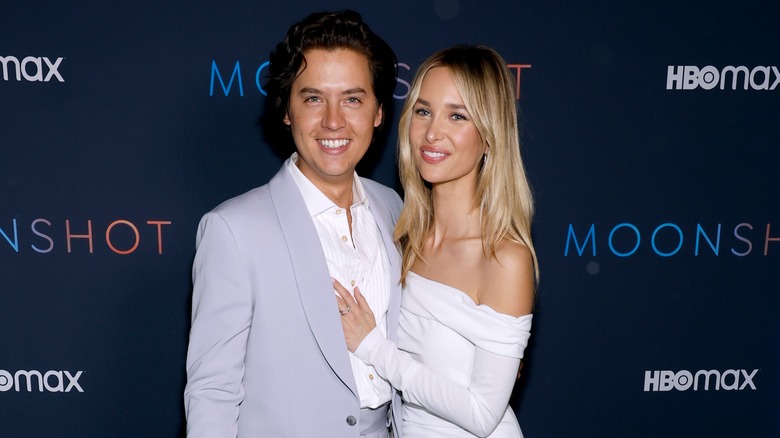 Frazer Harrison/Getty Images
For Cole Sprouse's 31st birthday in 2023, Ari Fournier's post offered a glimpse into their sweet and simple celebrations: "I'm so lucky to share this life with you. Currently eating our bento boxes and holding hands in the park." For the model's birthday, Sprouse broke tradition and shared a rare video of him kissing his partner in bed, where her dog, Bear, couldn't help but join in on the love.
Like most of us, Fournier also loves to travel, and in 2022, the couple went on a gorgeous Greek vacation. But while they play hard, they also work hard. When Sprouse's film, "Moonshot," premiered in 2022, Fournier walked the red carpet with the actor to cheer him on. In his "Call Her Daddy" podcast appearance, Sprouse gushed, "The current relationship I'm in has woke me up to what real compatibility and trust looks like in a way that I have never had before," noting, "It's been two years and some change and it's felt like a week ... it's been incredible."
When Fournier shared a sweet post for their anniversary, she, too, admitted that she couldn't believe how fast time had flown by since they'd been together. Sadly, the couple received a lot of hate around the start of their relationship, but thankfully things cooled down, as Sprouse told GQ, "Followers report everything about Ari and me as bullying, and it gets taken down pretty immediately." He added, "Even on my other friends' accounts, it gets taken down."