Cole Sprouse's Split From Lili Reinhart Had Fans Up In Arms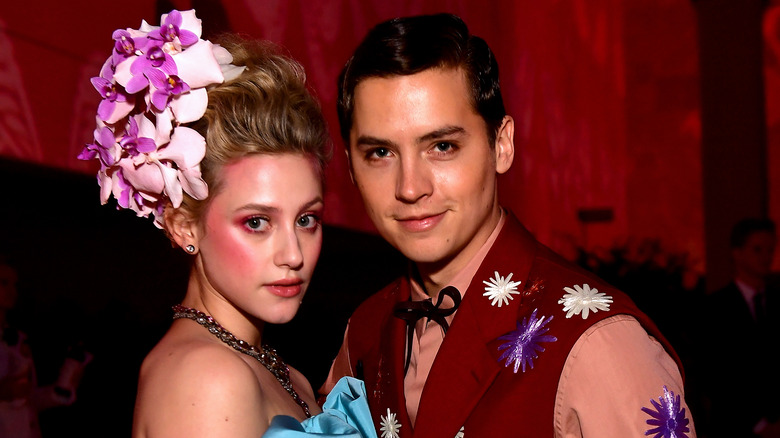 Matt Winkelmeyer/mg19/Getty Images
Out of all the creepy mysteries and ghoulish beings we've encountered in "Riverdale," this next bit of chilling info might just make our spines tingle the most.
As Edward and Bella from the infamous "Twilight" saga have shown us, fictional romances have the tendency to attract diehard fans who will do anything for their favorite "ship." But not all fans keep their speculations and adoration to social media. Sometimes, the lines between reality and fiction get blurred, and fans can take things a little too far.
When "Riverdale" premiered in 2017, it already had a built-in fanbase (for those not in the know, the series is based on the characters from the popular "Archie" comics). Cole Sprouse played Jughead, everyone's favorite social outcast with a penchant for witty one-liners. At multiple points in the show, Sprouse's character dates good girl Betty, played by Lili Reinhart. The couple proved to be a big hit with viewers, with many dubbing the cute couple "Bughead." So imagine how happy Bughead fans were when the two actors made their debut as a couple IRL at the 2018 Met Gala (via People). However, the relationship didn't work out, and Sprouse officially announced in August 2020 that he and Reinhart broke up. What neither actor could have foreseen was how much vicious backlash they'd receive from overzealous fans over the news.
Sprouse says he received death threats because of the breakup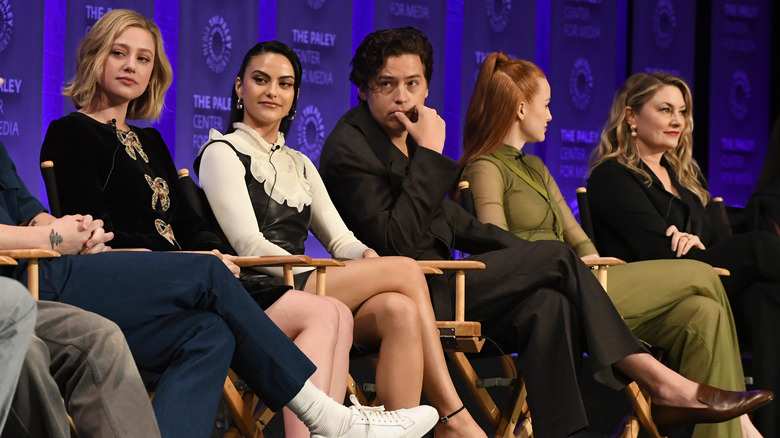 Jon Kopaloff/Getty Images
After a seven-season run, "Riverdale" really is ending, and the cast of the popular teen drama is set to move on to new roles. But for some of the actors, their characters from "Riverdale" will continue to haunt them. When Cole Sprouse and Lili Reinhart announced they were breaking up, the show's huge fanbase exposed a very dark side that spilled over into the actors' real lives.
In an interview with Vulture, Sprouse admitted that his breakup with Reinhart was a horrible experience, made all the worse by fans who were much too invested in the fictional characters. "I get a lot of stuff sent to my house or my loved ones' house. Death threats, really nasty, honestly criminal stuff," he acknowledged. "And I do think it's because at least four of us at this table have dated our co-workers," ("Riverdale" costars Camila Mendes and Charles Melton also briefly dated while filming the show).
Sprouse goes on to question why breaking up with a costar would incite such a reaction. "Is that just a consequence of an incredible love? Or is that what fanaticism looks like?" he wondered. "Perhaps because those lines were blurred to our audience, it's hard to break those things up when life moves on."
A cheating scandal months before the breakup made fans go berserk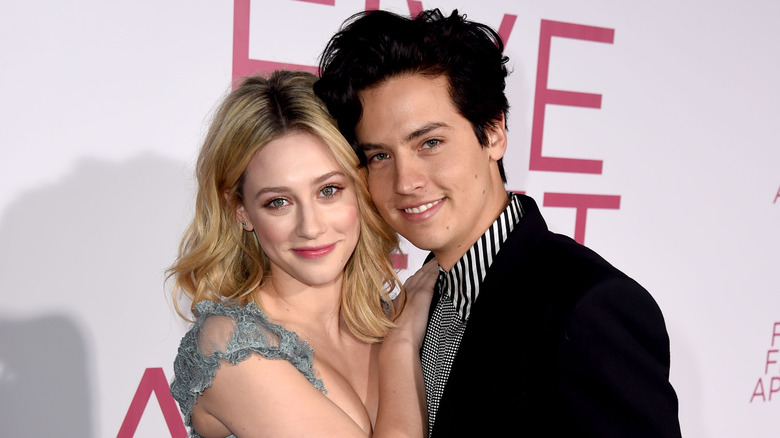 Kevin Winter/Getty Images
During the months before their breakup was made public, Cole Sprouse and Lili Reinhart's relationship came under intense scrutiny. Many loyal fans were under the impression that the "Five Feet Apart" star had cheated on Reinhart with model Kaia Gerber. The alleged cheating set social media ablaze, with some users even drawing questionable comparisons between photos of Sprouse and Gerber.
Sprouse, who rarely shares details about his personal life online, created an Instagram story to clap back at the fanatics who he claims were sending him death threats because of the rumors. "I tolerate a lot of rumors and slander from people online claiming to be my fans," he wrote. "Fans who feel entitled to my privacy precisely because I never indulge them. But attacking my friends, baseless accusations, leaking my address and sending death threats are all qualities of insanity and fanaticism," (via Seventeen). He asked fans to "choose humanity" before concluding his post with a crude suggestion for those making the accusations. "So in conclusion — please eat my delectable plump a**," he penned.