5 General Hospital Characters Who Need To Return From The Dead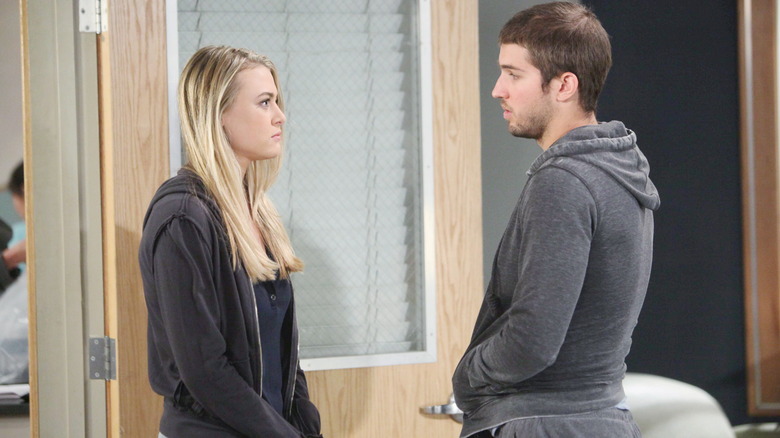 Howard Wise/JPI Studios
Daytime television has no problem bringing a character back from the dead, and that's especially true for "General Hospital." Unlike more serious shows like "The Young and the Restless" or "The Bold and the Beautiful," "GH" has a tendency to dive into more wacky and weird storylines. Instead of adding new characters to the canvas and creating a bloated cast, there are several preexisting characters that could make their returns. The only issue with these characters coming back onto the show is that they're technically dead, but that has never stopped "GH" in the past. 
Many dead characters have ties to several of the most key players in Port Charles and would make an immediate impact upon their "resurrection." "GH" quite often will add the most random of characters onto the show, and they already have the largest ensemble cast of any of the soaps, so revisiting people who are already integrated into the story would make life easier for the writers and fans. 
The original deaths of these characters had a large impact on everyone they came in contact with. If they were able to have that effect in death, it's easy to imagine the reach they'd have if their book of life was given a new set of chapters. 
Kiki Jerome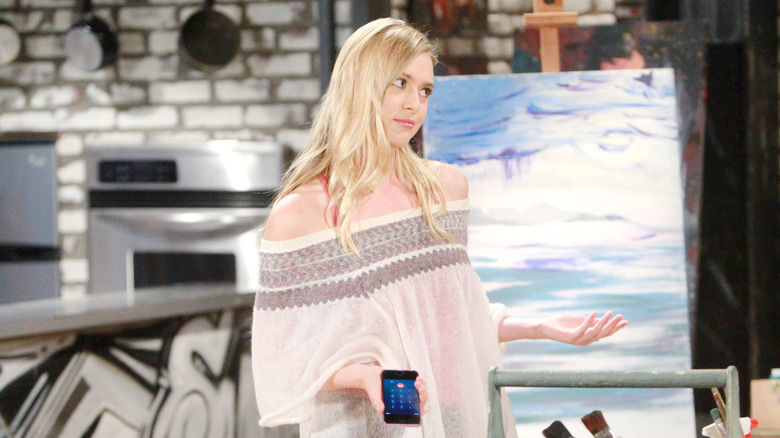 Howard Wise/JPI Studios
Kiki Jerome (Haley Erin) was in the wrong place at the wrong time when she encountered serial killer Ryan Chamberlain. He was enthralled with her mother, Ava Jerome (Maura West), and he had a sick sense of what he thought she needed. Ava and Kiki were at odds over her relationship with Ava's ex, Griffin Munro, and Ryan was bloodthirsty at the same time, making Kiki the perfect next victim. 
Ryan was on a rampage, but nobody was aware of what he was doing. He assumed the life of his twin, Kevin Collins (Jon Lindstrom), making himself entirely unsuspected. It was the night of Jordan Ashford (Briana Henry) and Curtis Ashford's (Donnell Turner) wedding on the Haunted Star, and as a twisted joke, Ryan placed Kiki's lifeless body in their bed. Before their marriage could get off to any kind of start, they were dealing with Kiki's corpse. Unaware, Ava almost married Ryan, but she uncovered the truth before doing so. 
Kiki returning to the show could have a myriad of different effects. She has a sister now, Willow Tait (Katelyn MacMullen), whom she never knew existed. To complicate things even further, Willow is married to Kiki's ex-husband, Michael Corinthos (Chad Duell). Not only that, but Ava's life is in total disarray, and Kiki could either come back to entirely haunt her mother, or she could be the helping hand and friendly face that Ava needs during one of her darkest times. 
Morgan Corinthos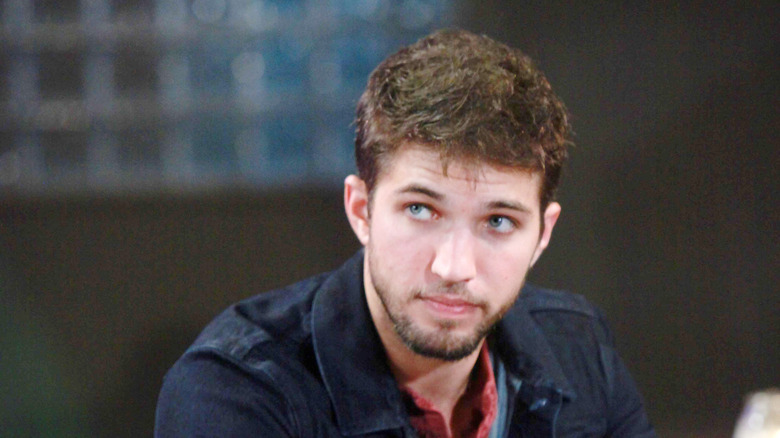 Howard Wise/JPI Studios
The currently dead person who would have the largest impact by far is Morgan Corinthos (Bryan Craig). His body was never recovered, so it's an easy story to write. However, Morgan's family is not the strong unit that it was prior to the car explosion that seemingly claimed his life. Ava Jerome tampered with Morgan's bipolar medication to make him act recklessly. She did this so he'd remain away from her daughter, Kiki Jerome, but it had unintended consequences and left him a target in the mob war against his father, Sonny Corinthos (Maurice Benard). 
Morgan's return would be a big win for viewers who always loved him as their favorite member of Sonny's ever-growing brood. Morgan's reaction to Sonny's romance with Nina Reeves (Cynthia Watros) could be a really fun watch. If Nina thinks Michael is difficult to manage under the best of circumstances, she'd be in way over her head with Morgan breathing down her neck. The entire family dynamic has shifted in the years following his alleged death, so Morgan navigating that while also dealing with his constant struggles with bipolar disorder could be a fun plot as well. 
Craig embodied the character perfectly too, which may be why they've never attempted to do a recast for Morgan. 
Jason Morgan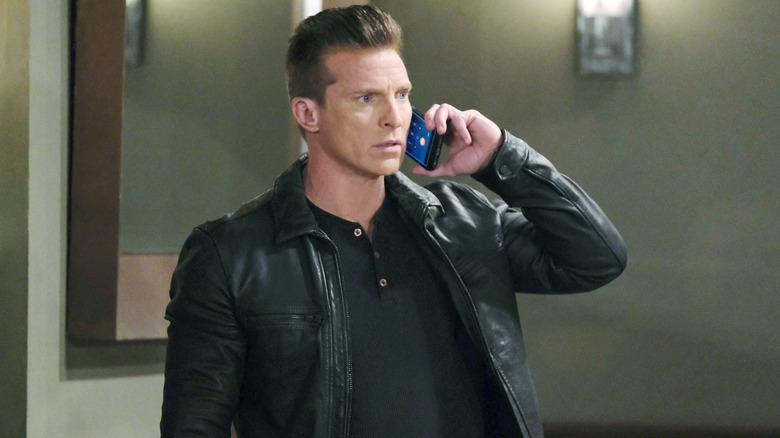 Jason Morgan's "deaths" are always left open-ended so they can bring him back. Unfortunately, Steve Burton refused to get vaccinated for Covid-19, and the network fired him. He was finally reconnecting with Britt Westbourne, and even though her time was also limited for different reasons, it was blossoming into something real. To make matters worse, Sonny and Jason were on the outs at this time because of Sonny's growing romance with Nina and the treatment of Carly Spencer (Laura Wright). Jason was always ready and willing to drop anything for Carly, and that made his life entirely difficult.
Jason can be inserted in so many places on the canvas. They could revisit his relationship with Sam McCall (Kelly Monaco) since her coupling with Dante Falconeri is one of the most boring pairings on "GH." Besides Jason and Sam, a love triangle between Jason, Carly, and Drew Cain (Cameron Mathison) could shake up everything, since Carly has feelings for both of the twin brothers. After Jason was presumed dead following a cave collapse, Drew became her rock. However, if Jason was brought back into the picture, that entire dynamic could crumble. 
Viewers believe a path to getting Jason back exists as well, with one invested fan tweeting, "His body was never found and even if Steve Burton will not return to #GH, "Jason" can rise from the rubble!" 
Nelle Benson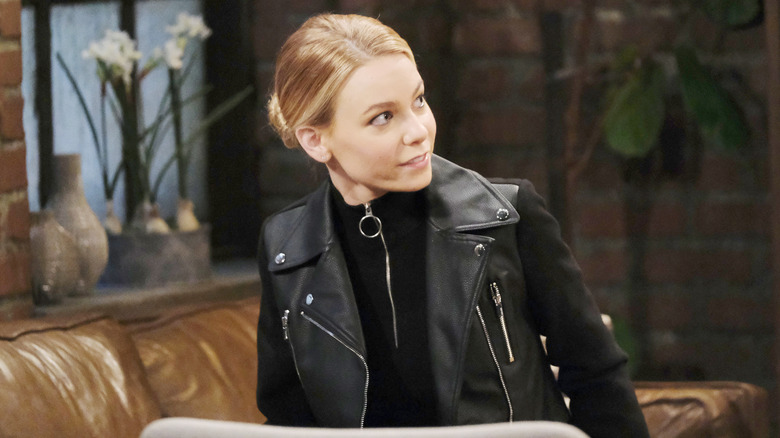 Nelle Benson (Chloe Lanier) was the kind of villain that thrives on "General Hospital." She was a "bad guy" in all the right ways, pushing the buttons of every character she encountered, namely Michael Corinthos and Carly Spencer. They were the most impacted by her reign of terror, and Carly was directly involved in Nelle's eventual demise. After a struggle on the side of a cliff, Nelle presumably fell to her death, with Carly unable to do anything to prevent it. Since her death, Carly has been at war with Nelle's birth mother, Nina Reeves (Cynthia Watros), making a Nelle return must-see TV. 
On the romantic side of things, Nelle could cause a stir in the current relationship of her son's father, Michael, going to war with his wife Willow Tait (Katelyn MacMullen), or she could cause problems for her other ex, Harrison Chase (Josh Swickard). There's no shortage of bad blood in either direction considering Nelle slashed the throat of Chase's current girlfriend, Brook Lynn Quartermaine (Amanda Setton). 
In the time since Nelle's death, her main adversary Carly has had quite the fall from grace, putting them on a more even playing field. Carly no longer wields the same amount of power she once held, so perhaps Nelle could finally succeed in taking her down. "GH" needs a witty villain, and Nelle's humor and devilish charm make her a more enticing option than others provided in 2023. 
Britt Westbourne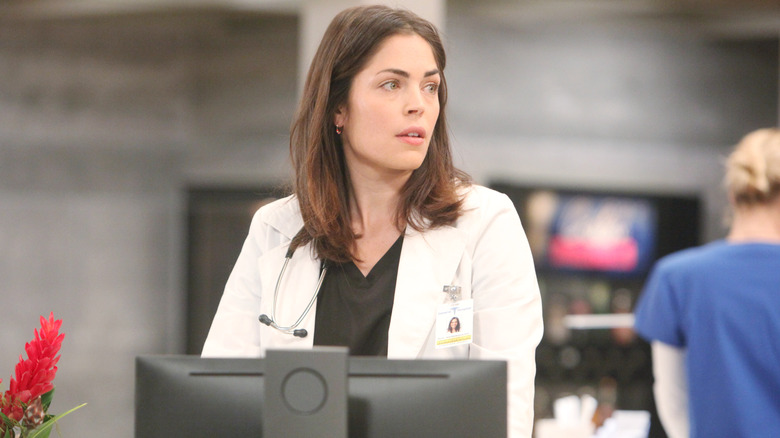 Britt Westbourne's (Kelly Thiebaud) return from the dead might be the most difficult to pull off. Britt's death was more concrete and final than some of the others (besides Kiki). She was suffering from Huntington's Disease at the time of her demise, but it was Heather Webber (Ally Mills) wielding a venom-laced hook that sealed her fate. 
However, it's a soap opera, so ways around that sort of hiccup do exist, and nothing is out of the realm of possibility. Britt's heartbreaking death left shockwaves in the lives of the family and friends she left behind in Port Charles, so it's time for her to return and lift spirits. While the position of Chief of Staff is no longer available at General Hospital, her medical expertise could always be used because people are always having children. As an OB, Britt is essential to "GH," and would fill a position not covered by anyone of relevance. 
Plus, Britt and Cody Bell (Josh Kelly) had developed extreme chemistry prior to her departure, and with Sasha Gilmore (Sofia Matison) also gone from the canvas, Cody is in need of a love interest. There's no better way to give him something to do than to have Britt make a triumphant return. Also, despite turning toward good near the end of her run on the show, Britt has a tendency to lean into darkness, so she's another good villain. Like Nelle, Britt's humor makes her evildoing easier to handle.