The Real Meaning Behind Taylor Swift's Song Now That We Don't Talk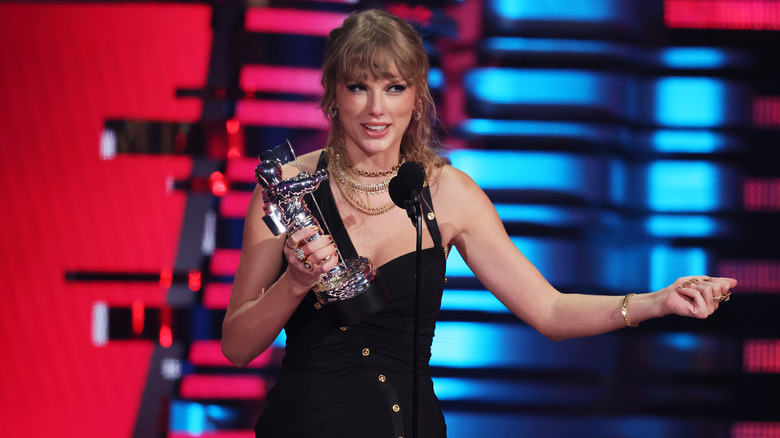 Dia Dipasupil/Getty Images
Although Taylor Swift has released four re-recorded versions of her past albums as of 2023, none of them have generated quite as much interest as "1989 (Taylor's Version)." When Swift announced the album on X, formerly known as Twitter, she wrote, "This is my most favorite re-record I've ever done because the 5 From The Vault tracks are so insane. I can't believe they were ever left behind." 
Later, Swift asked her fans to crack 33 million puzzles to unveil the tracklist, and when they got the job done in under 24 hours, they learned some of the most intriguing titles, including, "Now That We Don't Talk." The song was written and produced by Swift and her long-time collaborator, Jack Antonoff. In a voice memo for the track, Swift explained, "[It's] one of my favorite songs that was left behind. It was so hard to leave it behind, but I think we wrote it a little bit towards the end and we couldn't get the production right at the time." She added, "I think it's the shortest song I've ever had, but it packs a punch. It really goes in, [and] for the short amount of time we have, it makes its point." 
"Now That We Don't Talk" shows Swift grappling with the companionship she lost after a breakup. While she tries to distance herself from her ex, she sees him changing and resists the urge to catch up with him. Instead, she settles for one-way conversations in her head and calls her mom.
The song is about accepting the changes that come after a breakup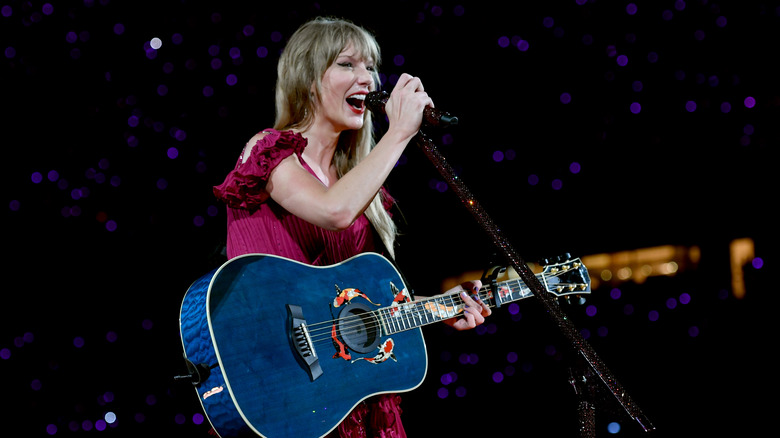 Fernando Leon/tas23/Getty Images
Although Taylor Swift can't seem to talk to her ex anymore, her friends keep her updated on how he's doing. As "Now That We Don't Talk" starts, Swift recalls that her friends saw her ex at a party and he seemed to control the room— and Swift misses that magnetic force. In the next lines, the singer shows how well she knows her ex by alluding to how the attention must have made him feel anxious. 
Then comes the second verse, where she sees her ex changing right before her eyes as she sings, "It looks like you're tryin' new lives on." While Swift doesn't like her ex's new self, she knows she doesn't have a say in his life anymore, so she keeps her distance. She calls her mom for advice, who reminds Swift that her ex took more from her than what he gave her. Swift knows that their romantic relationship cannot continue, but a part of her wishes they could be friends, but in the bridge, she realizes that's not possible right after the split. 
However, the outro takes a more optimistic turn as Swift sings about everything she won't have to change about herself to fit in with her ex's social circles. She almost seems happy about their lack of communication, but then she contrasts it with, "And the only way back to my dignity was to turn into a shrouded mystery," to allude to her stunning transformation during the "1989" era.
Who is 'Now That We Don't Talk' about?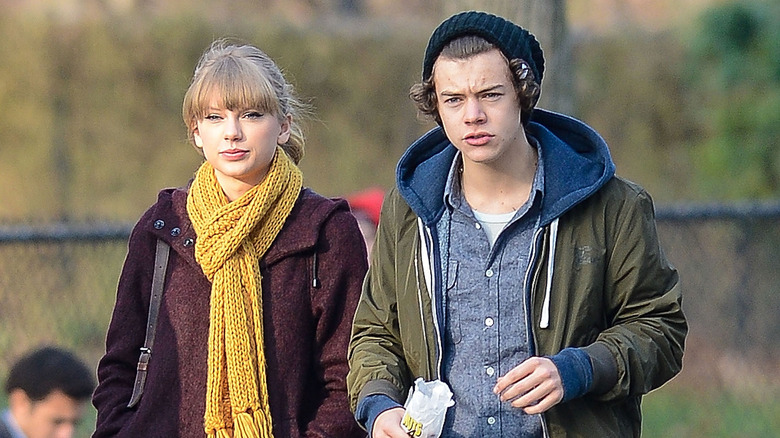 David Krieger/bauer-griffin/Getty Images
At first glance, Taylor Swift's "Now That We Don't Talk" seems to be about Harry Styles. The lines "You grew your hair long / You got new icons" allude to how Styles traded his cute boyish hair for a more mature and slicked-back look (which was also mentioned in "Style"). Meanwhile, "icons" could have two meanings. It could refer to how Styles found different musical inspirations to create his solo music following his departure from One Direction. 
It could also be a nod to all of Styles' tattoos, which also ties in perfectly with his song, "Two Ghosts," which was allegedly about Swift. In the track, Styles sings about reuniting with Swift and realizing how much they've changed. "Same white shirt, couple more tattoos / But it's not you and it's not me." Swift once again alludes to Styles' music tastes later in the track with, "I don't have to pretend to like acid rock." 
When Swift accompanied Styles to a tattoo parlor, he sported a tee by the acid rock band Rush. In 2023, Styles finally bid farewell to his two-year-long "Love On Tour" by playing "The End" by the acid rock band "The Doors." The lines "Did you get anxious though on the way home?" could also call back to the infamous photo of Swift sitting by herself on a boat in the Caribbean, reportedly following a fight with Styles. Both flew home by themselves, and Swift wondered how he felt on the way back.