Matthew Perry Had A Vision For His Legacy Before He Died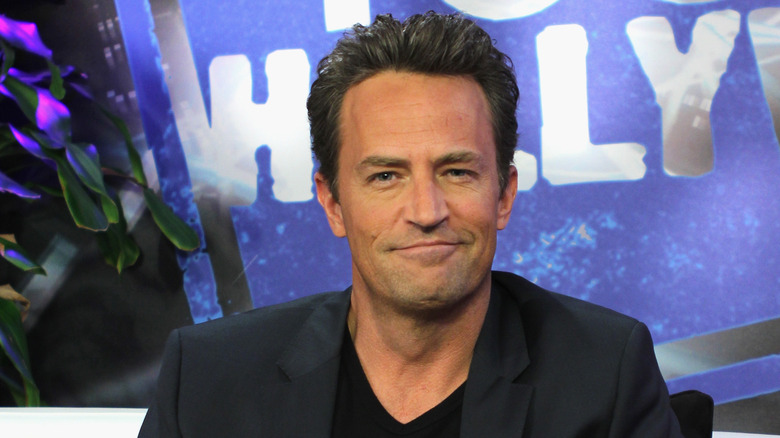 Young Hollywood/Getty Images
Matthew Perry's memoir, "Friends, Lovers, and the Big Terrible Thing," was released just a few days shy of a year before the "Friends" star was found dead at 54. The memoir's details of Perry's life, his lowest moments, and his innermost thoughts and feelings make it uniquely easy for us to understand the star better. It also makes it easy for us to understand the legacy he hoped he'd leave behind. 
Both Perry's memoir and the interviews he did around the time of its release helped fans understand just how important it was to him to leave more behind in the world than his acting credits. In 2022, he appeared on the podcast, "Q with Tom Power." In the interview, Perry said, "I would like to be remembered as somebody who lived well, loved well, was a seeker. And his paramount thing is that he wants to help people. That's what I want." 
The actor certainly achieved this goal –- thanks, in part, to his book. In his 2022 People cover story, Perry explained how writing it was an important part of accomplishing what he set out to accomplish. He explained, "I had to wait until I was pretty safely sober — and away from the active disease of alcoholism and addiction — to write it all down. I was pretty certain that it would help people if I did."
Matthew Perry wanted to be known for how he helped others overcome their struggles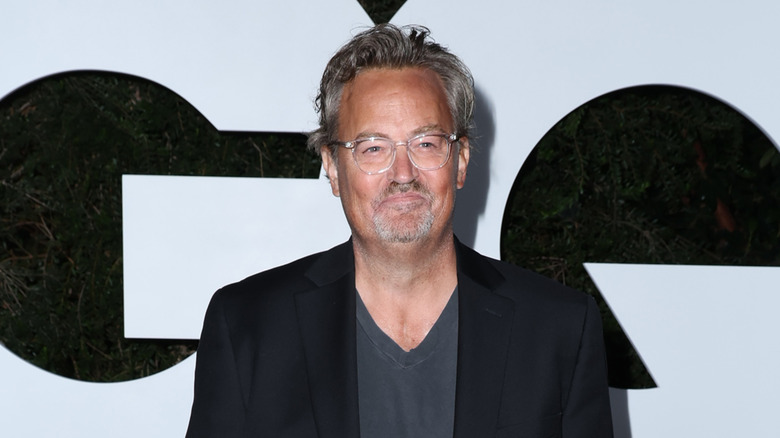 Phillip Faraone/Getty Images
In "Friends, Lovers, and the Big Terrible Thing," Matthew Perry spoke very openly about his long battle with addiction. "I wanted to talk about the highs and the lows because people are suffering out there," he told People, adding, "Maybe if they hear a story from somebody they've seen on TV that's worse or the same as theirs, they'll be filled with hope."
Perry had a few quotes about death that break his fans' hearts now that he's passed. There's one, however, that's full of hope. On "Q with Tom Power," the star elaborated on his belief that helping others who struggled with addiction like he had was his calling. "The best thing about me, bar none, is that if an alcoholic or drug addict comes up to me and says, 'Will you help me?' I can say yes and follow up and do it," Perry explained. He continued, saying, "When I die, I don't want 'Friends' to be the first thing that's mentioned. I want that to be the first thing that's mentioned, and I'm going to live the rest of my life proving that." 
It's safe to say that Perry would be proud of how many folks he's helped and the legacy that he left behind.