Bold And The Beautiful Alum Jennifer Finnigan Has A Lot To Thank Matthew Perry For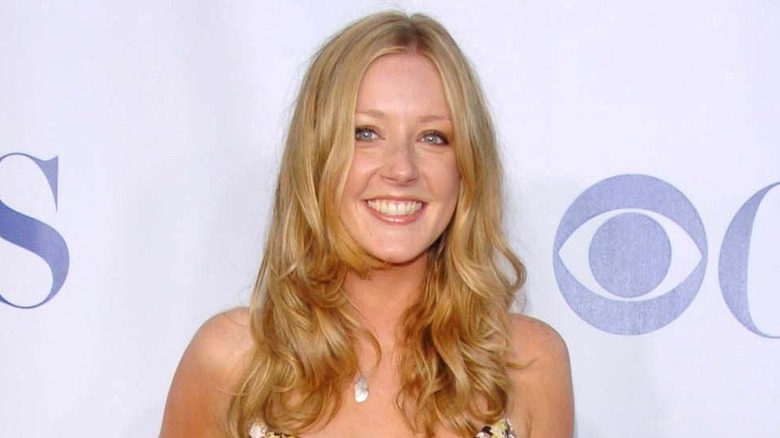 s_bukley/Shutterstock
As the entertainment industry and the rest of the world continues to grapple with the untimely death of Matthew Perry, little by little, friends and acquaintances have come forth to share their wonderful memories of the former "Friends" star. Jennifer Finnigan, who played Bridget Forrester, one of Eric Forrester's children, on "The Bold and the Beautiful" from 2000 to 2004, paid tribute to her late friend in an Instagram post on October 29, 2023, with a photo of her and Perry. "Oof. Matty P. We were children here," she captioned it, continuing, "You had come by to visit me and @maevequinlan while I was doing a photo shoot with our buddy @tucker_photos." She detailed that he was at the peak of his popularity playing Chandler Bing on the hit 90s sitcom, and went to her house with paparazzi tailing him. But despite his renown, she reminisced, "You were kind and respectful, had such a good heart, and man you always made us laugh so damn hard. So many good times."
She detailed that a year after the photo was taken, Perry had introduced her to his friend, actor John Silverman ("Weekend at Bernie's"), who later became her husband. "Almost 20 years ago now," she wrote, adding, "And for that, you will ALWAYS be a part of our story. We will always be grateful to you. Even though life went by and we didn't see each other on the regular, every year we would text you on our anniversary and thank you."
Perry knew that Finnigan and Silverman would work out
Jennifer Finnigan continued in her Instagram tribute to Matthew Perry, explaining that after she and John Silverman would text him their thanks on their anniversary, he would reply with, "A 'Best thing I ever did,' or something of the sort." She continued, fondly stating, "So thanks, Matty. Thanks for making the world laugh, thanks for the wonderful memories, thanks for perhaps one of the most successful introductions of a couple in this crazy town ... " Finnigan ended with the touching words, "Our hearts are heavy. We love you. Keep makin' em laugh up there." Actor Winsor Harmon — who portrayed Bridget Forrester's half-brother Thorne Forrester on "The Bold and the Beautiful" — also responded with the praise, "He was so talented and one of the good guys!!"
John Silverman paid tribute to his friend on Instagram on October 29, reposting the pic of Finnigan and Perry in black and white, with the caption, "Oh Sweet @mattyperry4 Thank you for the decades of friendship. Thank you for making me and the entire planet laugh and cry with your amazing talent." He further thanked the departed Perry for bringing him to a party in 2004 where he would encounter Finnigan for the first time, noting that while Perry wasn't playing matchmaker, "You had a strange feeling this couple might work." He shared his deep gratitude to Perry, ending with, "Rest in Peace Dear Friend."