Meet Jason Sudeikis & Olivia Wilde's Two Kids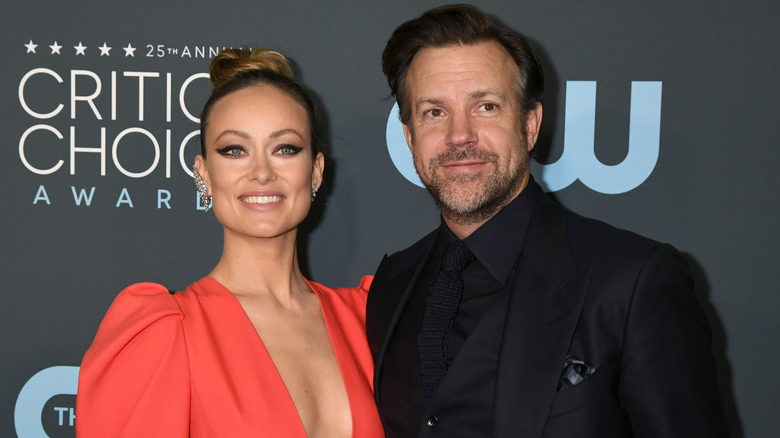 Jeff Kravitz/Getty Images
For many years, Jason Sudeikis and Olivia Wilde were a fan-favorite Hollywood couple, with the "Ted Lasso" actor and "Booksmart" director first going official in November 2011. The two became engaged after a little over a year of dating and have since welcomed two children together, Otis and Daisy Sudeikis.
While Sudeikis and Wilde called it quits in 2020, citing personal differences as the reason for their separation, the celebs are still committed to co-parenting their two little ones. This commitment was tested throughout late 2021 through mid-2023, as the Hollywood stars were engaged in a pretty messy custody battle. Still, their love and affection for their children remained a constant through their strained relationship.
"There are so many families who are blended and different shapes," Wilde said on "The Kelly Clarkson Show." "If you can surround them with so much love, then it's OK. But it's tricky because we're not doing it in private."
Otis is the oldest Sudeikis-Wilde child
Jason Sudeikis and Olivia Wilde welcomed their first child, a son named Otis, on April 20, 2014, Following the birth, Wilde posted a snuggly photo of her and her newborn on X, the social media platform formerly known as Twitter, with the caption: "Ladies and gentlemen, Otis Alexander Sudeikis has LEFT the building! (I'm the building)."
Alongside work-related photos, the couple has shared snapshots of their son on social media throughout the years, including a charming pic of 11-month-old Otis and Wilde and a photo from the child's fourth birthday. In a 2020 interview on "The Ellen Show," Jason Sudeikis shared some insight into Otis's interests, explaining that he and his then-partner gifted their son a drum set for his birthday that he'd been rocking out on. Wilde similarly discussed his musical interest, telling Entertainment Tonight that his musical affinity made sense.
"Each of us are kind of wannabe musicians, so it's as if we manifested our dreams for ourselves in this child. He just has the greatest rhythm," the "Don't Worry, Darling" director said. "When I was pregnant, I did go to a lot of concerts. We've had music on every single day since he was born, so I don't know."
Daisy Sudeikis was born in 2016
Daisy is the second child of Jason Sudeikis and Olivia Wilde,  born on October 11, 2016. Wilde commemorated the birth of her daughter with an Instagram post, captioning a photo of the tiny baby: "There goes the neighborhood. Daisy Josephine Sudeikis. Born, like a boss, on #internationaldayofthegirl."
Since then, Wilde has posted several photos of her youngest child to social media, including a 2017 Halloween snapshot of Daisy in a sheep costume and a 2019 portrait of the mother-daughter duo on National Daughters Day. The Sudeikis-Wilde daughter also made a cameo in the 2022 film "Don't Worry, Darling" alongside her director mother, appearing as Wilde's on-screen child.
The "House" actor has also talked about Daisy in interviews, providing some insight into her young child's personality. "Daisy is a total hambone, she will do anything for a laugh. She's totally un-self-conscious and I find that so beautiful," Wilde told People. "They're just the funniest people. They become your best friends. And that's something that I don't know if I knew."