Olivia Wilde And Jason Sudeikis' Custody Battle Is Messier Than Anyone Expected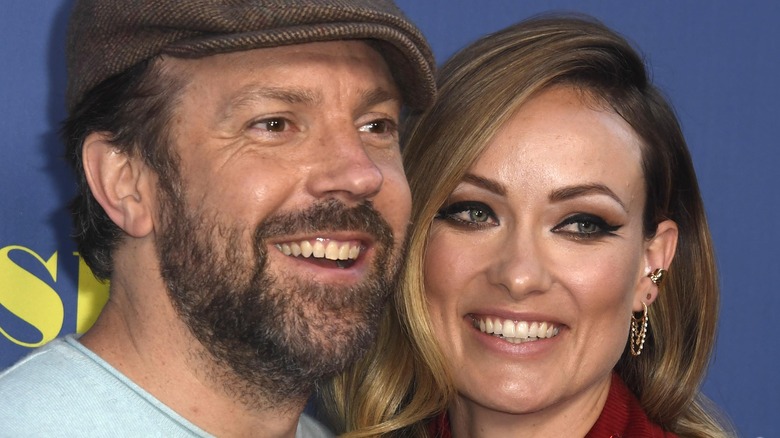 Frazer Harrison/Getty Images
When long-time couple Olivia Wilde and Jason Sudeikis split, fans were devastated. In contrast to plenty of other Hollywood stars, they quietly stayed together for the best part of a decade without incident, welcoming two children and even getting engaged at one point too. In November 2020, a source confirmed to People that the beloved couple had split earlier in the year but remained on good terms, clarifying, "It's been amicable and they've transitioned into a great co-parenting routine." The insider added, "The children are the priority and the heart of the family's relationship."
Another source explicitly warned Entertainment Tonight that fans looking for gossip and drama would have to go elsewhere since there was nothing untoward about the breakup. "They adore each other and have nothing but the utmost respect for one another. They will continue to be each other's biggest supporters, especially when it comes to parenting their children and their careers," the insider confirmed. It would be almost a year before Sudeikis revealed his true feelings about his split from Wilde, with the "Ted Lasso" star acknowledging to GQ that he was finding it tough. 
Meanwhile, a source told People Sudeikis was devastated the relationship had ended, sharing he actually hoped to reconcile with Wilde. Now, the exes are engaged in a surprisingly public custody battle that belies their low-ley coupling completely.
Olivia Wilde was served custody papers while onstage at an event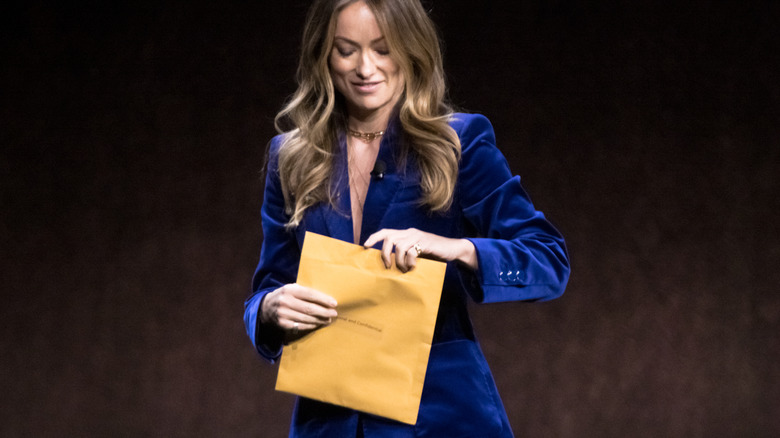 Greg Doherty/Getty Images
According to The Hollywood Reporter, midway through CinemaCon, while she was onstage discussing her upcoming movie "Don't Worry Darling," Olivia Wilde was surprised to receive a large manila envelope marked "personal and confidential." A clearly confused Wilde asked, "Is this for me?" The actor-turned-director continued speaking following the mystery delivery, after quickly opening the envelope and taking a look inside. Deadline later confirmed the docs in question were legal papers relating to the custody of Wilde's two children with ex-fiancé Jason Sudeikis.
Variety noted that the "Ted Lasso" star wasn't aware Wilde would be served while speaking at the event, explaining the time and place of delivery "would solely be up to the process service company involved and he would never condone her being served in such an inappropriate manner," per an insider. CinemaCon is reconsidering its security following the headline-grabbing incident.
Shortly after announcing their breakup, a source told E! News the co-parenting relationship between Wilde and Sudeikis was "a work in progress." The "Booksmart" director was doing her best to keep the peace, especially after very publicly coupling up with Harry Styles, who also appears in Wilde's upcoming movie. "Olivia has completely moved on and isn't looking back," the source shared. "She knows Jason will be a part of her life forever and that it's important for the kids that they have a solid relationship. She does whatever she can to make that happen."