Scandoval Steals The Spotlight On Winter House (& We're Over It)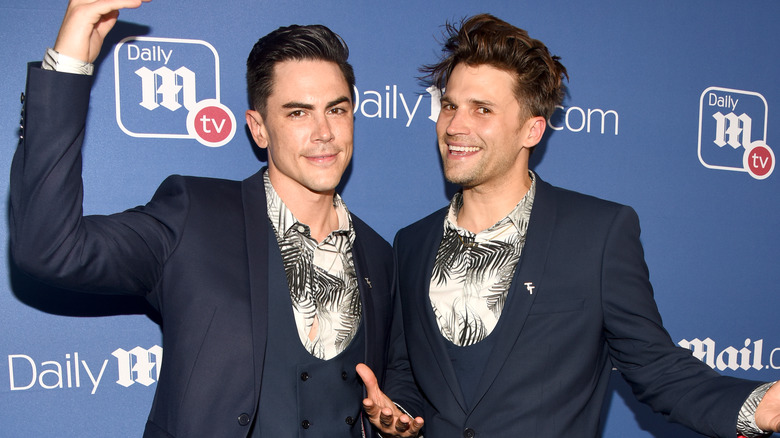 Araya Doheny/Getty Images
Episode 2 of "Winter House" has landed, but if fans were looking for some original Bravo content, they were watching the wrong show. Instead of shifting the focus onto this new amalgamation of Bravolebrities, producers decided to make fanfare all about the arrival of "Vanderpump Rules" alum Tom Schwartz. Schwartz's entrance into the Colorado homestead is met with trepidation from some of the stars, with Danielle Olivera saying to the camera, "Tom, if you're bringing your baggage with [Tom] Sandoval into this house, my safe haven from all the s*** that I'm dealing with, just get out." Even if fans weren't aware of the biggest Bravo storyline in history, i.e. "Scandoval" that rocked the cast of "Vanderpump Rules" earlier this year, it doesn't matter — producers made sure viewers weren't in the dark. 
In fact, from the moment Schwartz greets his fellow roommates, little else is spoken about for the first portion of the episode. "Summer House" star Kyle Cooke wastes no time in quizzing Schwartz about the affair that rocked the reality TV sphere, and Schwartz is only too happy to oblige, telling his buddy how difficult it's been for both him personally because of his closeness to cheater extraordinaire, Tom Sandoval. He laments to Cooke, "[Tom Sandoval] is one of the most vilified men in America right now, and I'm not far behind him, unfortunately."
There is plenty of material to work with this season, but Bravo's willingness to hand the spotlight over to Schwartz — and "Scandoval" — so brazenly speaks volumes about the network's intentions. 
Bravo, get some new material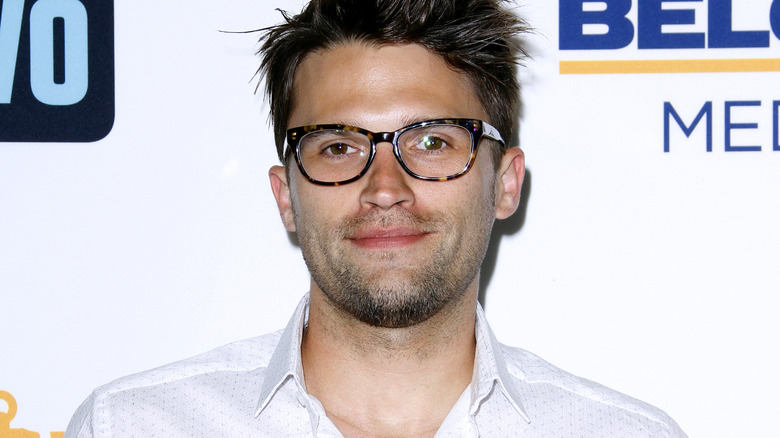 Donna Ward/Getty Images
It's not that "Scandoval" wasn't a big deal. Any reality TV fan knows it was one of the best things to come out of the Bravo machine. It's just that, as with any storyline, it's had its day in the sun. News first broke of the affair back in March 2023, making the news that Tom Sandoval cheated on his longtime partner Ariana Madix with Raquel Leviss ancient history in terms of entertainment. It played out, we drank the Kool-Aid — and while "Winter House" was filmed at the height of all of the drama (the "Vanderpump Rules" reunion hadn't even been filmed yet), producers seem to have overestimated our interest in continuing to rehash it seven months later. 
Reality TV fans are always looking for their next hit of something fresh and new, be it a love triangle, a heated argument, or a drunken brawl. This season of "Winter House" has all the ingredients for that, so why waste precious minutes going over something that happened months ago? Is Bravo trying to milk the cash cow dry while it still can, using everything in its power to make as much money from the affair as possible before it dries up? 
Perhaps what's even sadder about taking away screen time from "Winter House" cast members who deserve it is the inability to separate Tom Schwartz from "Vanderpump Rules," and let him have a shot at having a personality of his own. Will he be the bonus Tom forever?