Why Will Smith And Jada Pinkett-Smith Didn't Legally Divorce After Their 2016 Split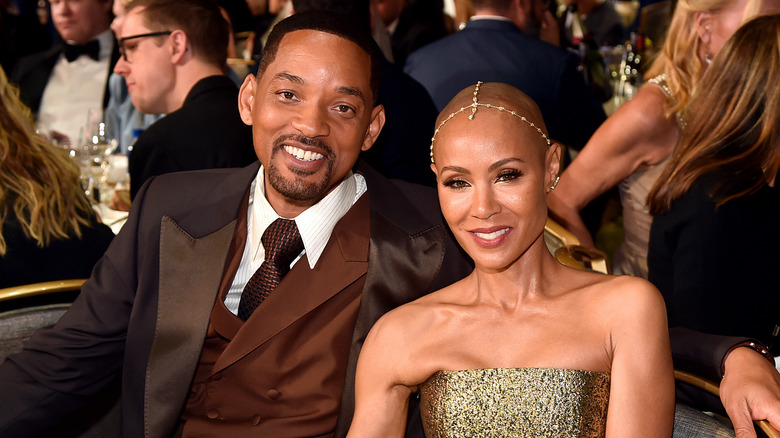 Alberto E. Rodriguez/Getty Images
While Will Smith and Jada Pinkett-Smith have gone through some public drama, including Pinkett-Smith's controversial "entanglement" with August Alsina and Smith's violent outburst at the 2022 Oscars, the couple has seemingly remained committed to one another throughout their hardships. This appearance was fractured by the revelation that the couple has been separated since 2016, though they've never gone through with an official divorce.
In an interview with Today, Pinkett-Smith admitted that she and Smith have lived completely separate lives since their separation, something she opens up about in her 2023 memoir "Worthy," but that they have some specific reasons for never making their disunion official. "I made a promise that there will never be a reason for us to get a divorce," the actor explained. "We will work through whatever. And I just haven't been able to break that promise."
Besides that, Smith appears to have some pretty specific views about divorce. Though he and his first wife, Sheree Zampino, split in 1995, the "Fresh Prince of Bel-Air" actor has since voiced his opinion on marital severance, telling Ellen DeGeneres that it wasn't an option for him and Pinkett Smith. "A huge part of the success for [Jada] and I is that we just removed the other options," he said.
Jada Pinkett-Smith opened up about the reasoning behind her separation from Will Smith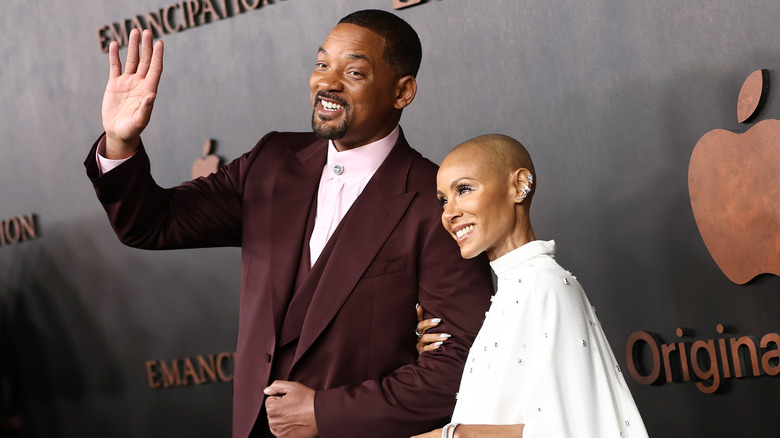 Matt Winkelmeyer/Getty Images
In her interview with Today, Jada Pinkett-Smith opened up about the reasoning behind her longstanding separation from Will Smith. "By the time we got to 2016, we were just exhausted with trying," said "The Matrix Revolutions" actor. "I think we were both kind of just still stuck in our fantasy of what we thought the other person should be."
Despite their decision to live what Pinkett-Smith referred to as "completely separate lives," the actor explained that she and her husband haven't been interested in a formal divorce. "We love our family. And we love each other. It's more of a life partnership," she explained, adding that she was committed to being by his side in his old age.
As for why the Hollywood duo put on a happy appearance, Pinkett-Smith explained that they have been continually trying to figure things out and weren't ready to go public with the news. While the celebs have finally revealed the truth about their separation, they don't seem to be planning for a divorce anytime soon.
The couple is seemingly working towards reconciliation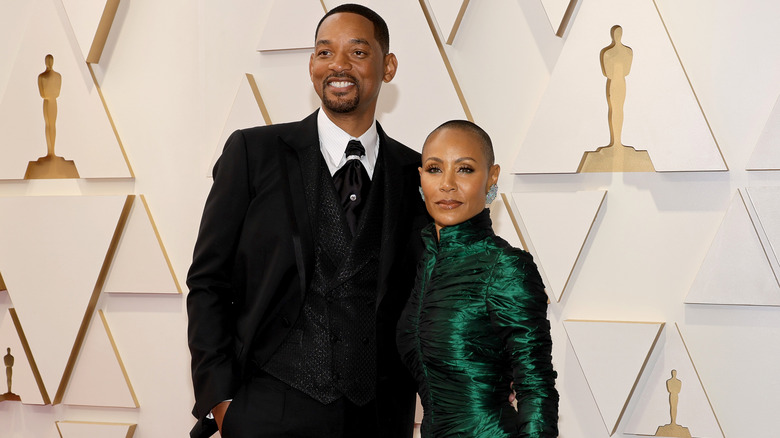 Mike Coppola/Getty Images
Jada Pinkett-Smith revealed that she and Will Smith are committed to working on their marriage, despite their longstanding split, which has likely been a contributing factor to their lack of formal divorce. "We've been doing some really heavy-duty work together," she told People, adding that they still have a lot of love for each other and are interested in figuring out what that looks like for them.
In addition, the "Gotham" actor revealed that their separation, and the hardships they've faced since then, have been beneficial to their relationship. "This whole journey, as difficult as it's been, has brought Will and me closer in such an authentic way," she told Today. "Instead of trying to be a thing, it's tearing all of that down and finding what's true between us. It's been difficult but beautiful."
While the news of Smith and Pinkett-Smith's longstanding separation came as a major surprise, the fact that the celebrity duo is committed to working things out is comforting. We're just hoping that this Hollywood power couple can make it through this as unscathed as possible.