Legal Expert Weighs In On What Might Happen To Matthew Perry's Fortune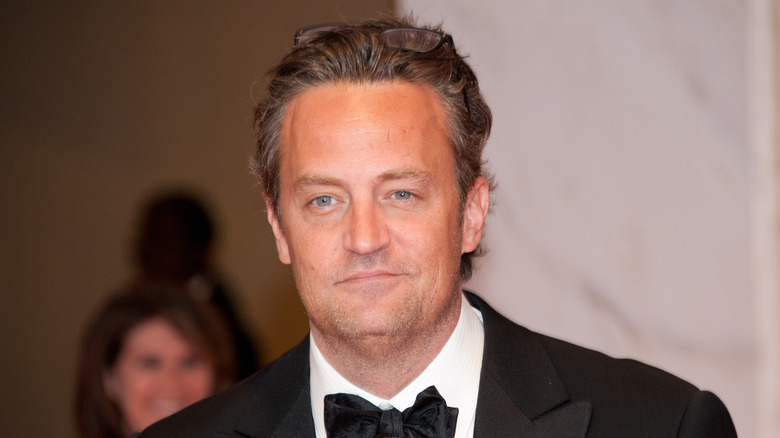 Rena Schild/Shutterstock
Matthew Perry was a familiar face to TV lovers worldwide, thanks to his iconic role as Chandler Bing on the hit sitcom "Friends." Unfortunately, the actor passed away on Oct. 28, 2023. TMZ reported that Perry was found unconscious in a hot tub in his Los Angeles home. Perry's untimely death initially appeared to be an accidental drowning, and police noted that there were no drugs present at the scene.
Throughout his career, Perry battled with addiction to alcohol and prescription drugs. He was open about his issues with substance abuse, becoming an advocate for addiction recovery. Perry's passing came as a surprise to close friends and fans around the world. His witty one-liners on "Friends," which ran for 10 seasons from 1994 to 2004, solidified Chandler as a fan favorite.
In light of his unfortunate passing, the future of Perry's estate has been called into question. The Emmy award-nominated actor never married or had children, so his fortune remains relatively unaccounted for. Los Angeles probate attorney Arash Sadat exclusively broke down how the process will work — whether Perry left a will, trust, or no last wishes at all.
Matthew left behind a massive fortune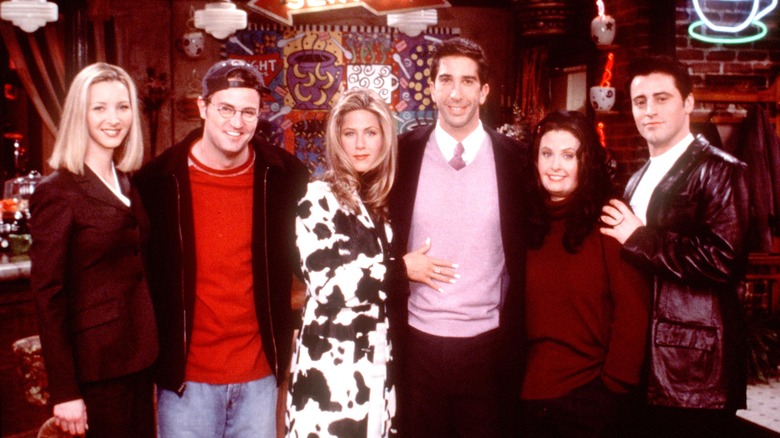 Getty Images/Getty Images
After a successful run on "Friends," Matthew Perry continued to make waves in the entertainment industry. He appeared in various TV shows and movies, including "The Whole Nine Yards" and "17 Again." Perry also delved into writing and producing, working on TV series like "Mr. Sunshine" and "The Odd Couple" (per IMDb).
With all these credits, it's no surprise that the actor-producer had amassed quite a fortune. His estimated net worth was a whopping $120 million, according to Parade. Arash Sadat exclusively told Nicki Swift about the potential future of Perry's estate. "If Perry created some kind of estate plan — whether it be a trust or a will — then his assets would be distributed to whomever he named in those documents," Sadat explained.
Since the actor didn't have a wife or children, without a trust or will set up, Perry's assets would go to his parents. His massive fortune is most likely comprised of residuals from "Friends." Each of the main cast members still earns $10-20 million per year from the series, thanks to the show's immense popularity on streaming and cable. Even in the "Friends" 2021 reunion special, Perry and fellow castmates Lisa Kudrow, Matt LeBlanc, Jennifer Aniston, David Schwimmer, and Courteney Cox earned around $2.5 million each (via Wall Street Journal).
Without a will, Matthew's assets could be in peril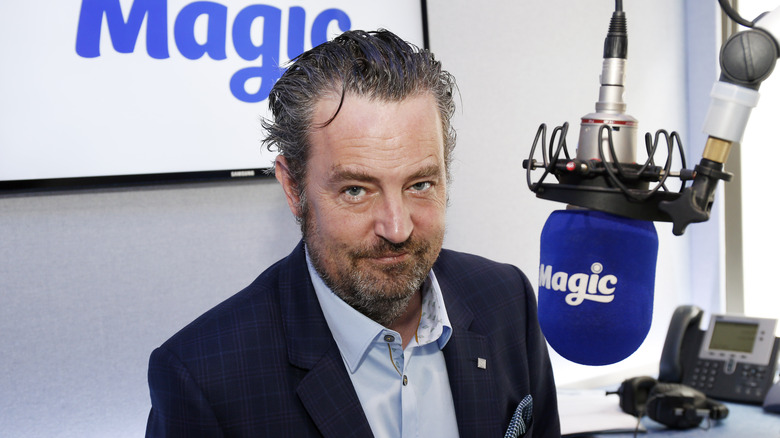 Alex B. Huckle/Getty Images
In the case of trusts or wills, things can get tricky — even for those without millions at stake. Lawyer Arash Sadat explained that the least difficult way for Matthew Perry's fortune to be divided is if he designated a trust. "If he had a trust, then his assets would be distributed per the terms of his trust and without the need for approval or oversight in probate court," Sadat disclosed to Nicki Swift. This process would ensure that Perry's family could have a private distribution of assets.
But if the "Numb" actor didn't establish a trust, the division of his estate would not be so simple. "If Perry left a will, the beneficiaries (i.e., the people to whom he gifted his assets upon his death) would file a petition in probate court to have his estate distributed per the terms of the will," Sadat stated. Similarly, if Perry wasn't able to designate a will or trust before his unexpected passing, the splitting of his assets would still be left up to the probate court.
Sadat also noted that in the case that Perry left a will or lack thereof, the splitting of his assets would become accessible. This would mean that all court documents such as titles, property deeds, and even Perry's bank balances would become public knowledge.