DWTS Star Emma Slater Said Parenthood Was To Blame For Her Sasha Farber Split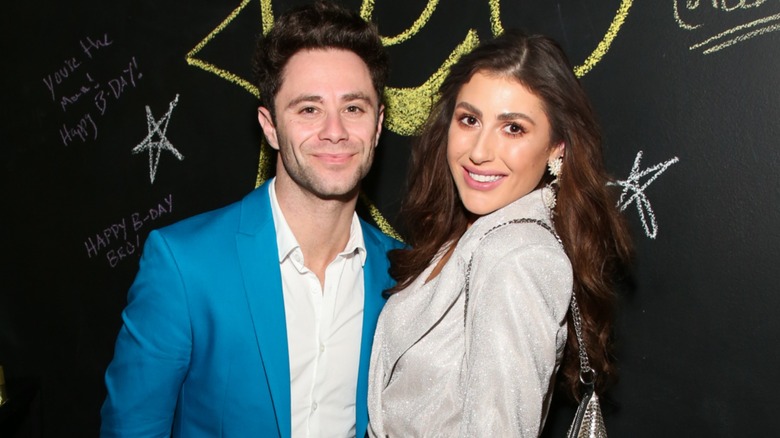 Paul Archuleta/Getty
There are a lot of reasons why couples may get divorced, but the truth about one "Dancing With the Stars" couple is that the prospect of having kids sparked a split. As a guest on "The Viall Files" podcast, "Dancing With the Stars" pro Emma Slater talked about her divorce from fellow show dancer Sasha Farber and explained the true reasoning for it.
Slater made it clear that there were no bad feelings against Farber, and that she still cared for him. She explained, "It's really the kid thing, which seems very interesting because I do wanna have kids, I just don't wanna delay Sasha's path in having kids." Slater went on to say that she's still determining her path in regards to that side of life.
"And it's not something that I take for lightly," Slater added, "and I don't wanna enter into something that I'm not sure about, because I would just never do that." She also told podcast host Nick Viall that she felt "a resistance in life" the past few years without really knowing why, and that she struggled with those feelings. Having a semi-public life due to her TV career doesn't help.
Slater does not mind working alongside Farber on 'DWTS'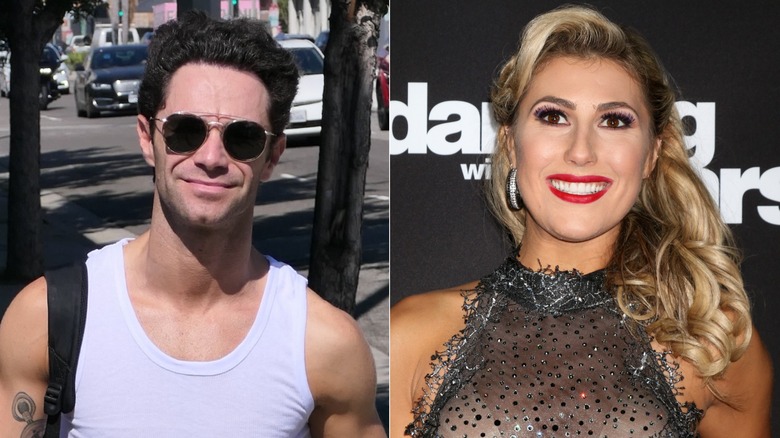 Mega/Getty & Kathy Hutchins/Shutterstock
Emma Slater and Sasha Farber got engaged on an episode of "Dancing With the Stars" in 2016. They got married in 2018. According to E! News, Slater filed for divorce in February 2023 and the documents said they separated in April 2022. Both dancers still compete on "Dancing With the Stars," but there does not seem to be any tension or awkwardness there.
"It's not a nightmare at all," Slater told E! News in October 2023. "We support each other so much that I want the very best for Sasha. I love him and Alyson [Hannigan] together on the show. We support each other, very, very truly." The dancer also said that all the professional dancers on the competition show help each other out so, "I don't feel that competition at all with him."
Farber seems to be in a similar mindset. When the divorce news broke, Farber shared a statement on his Instagram Story that said, "Things in life don't always work out, but it's important to be thankful for the good times and great memories, be strong and keep moving," with a broken-heart emoji (via ABC News).
Slater and her 'DWTS' partner faced false dating rumors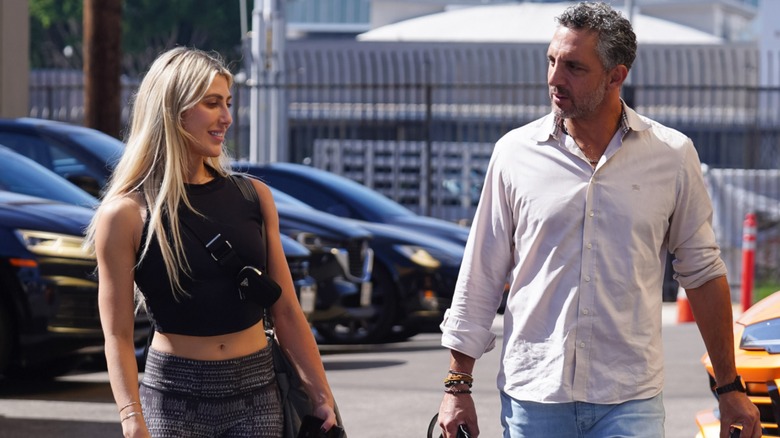 Joce/bauer-griffin/Getty
Emma Slater was paired with Mauricio Umansky for "Dancing With the Stars" Season 32, who is simultaneously most known for his real estate career and his time on "The Real Housewives of Beverly Hills." He and his wife Kyle Richards have separated, and are the most heartbreaking couple to fall victim to the "Housewives" curse. However, they aren't divorced yet, and more drama was thrown their way when paparazzi snapped pictures of Slater and Umansky holding hands in October 2023.
According to ABC News, the dance pro and real estate pro shared a video on their respective Instagram Stories explaining that they are just friends and colleagues. "For full clarity, we are not dating," Umansky said, and Slater echoed that sentiment. They explained that they've danced together every day for weeks and Slater said that kind of situation bonds people together.
"Lots of the stories are wrong," Umansky said. "Lots of them, okay?" He said they grabbed each others' hands because they were having a discussion about the emotions of the past few days, but there was no romance there. Umansky was likely alluding to the dance he and Slater performed inspired by his "Most Memorable Year," which was inspired by the year he and Richards got married and started their lives together.