What Is Maria Shriver's Connection To John F. Kennedy?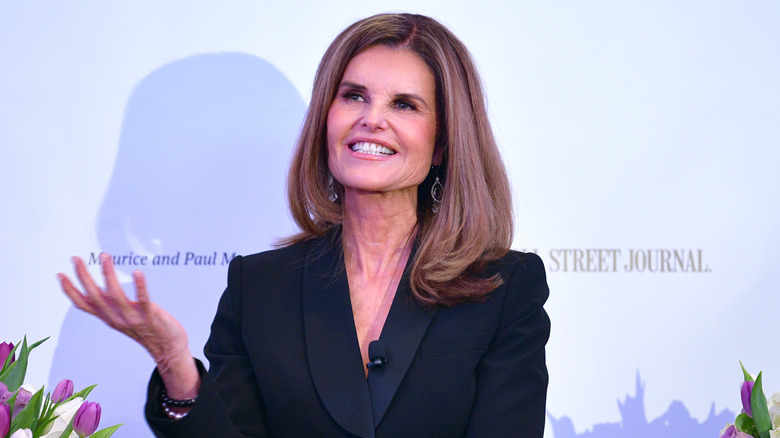 Araya Doheny/Getty Images
We may receive a commission on purchases made from links.
You may know Maria Shriver's name because of her longtime role as First Lady of California; Shriver married movie star-turned-politician Arnold Schwarzenegger in 1986, and when Schwarzenegger became Governor of California in 2003, she became First Lady of the Golden State. Later in the marriage, the couple unfortunately made headlines for Schwarzenegger's cheating scandal, leading the pair to separate in 2011 before eventually finalizing their divorce in 2021. 
You may also recognize Maria Shriver for her career as a television journalist. Since 1983, her face has been synonymous with TV news. She started her on-screen work as a  national news correspondent for CBS in 1983 before moving on to become an anchor for "CBS Morning News." After that, she worked for NBC News, then "The Today Show," and later "Dateline." Though she stepped away from her journalism career after becoming First Lady of California to prevent a conflict of interest, she made a comeback in 2013, joining NBC again. 
Since 1999, she has also authored seven books for children and adults. One of the books that is closest to her heart is titled "What's Happening To Grandpa," which is aimed at helping kids understand the effects of Alzheimer's disease, which Shriver's own father was diagnosed with in 2003. As a result, she founded the Women's Alzheimer's Movement and has been active in supporting the cause in the years since. And while all of this is impressive in itself, there is another reason Shriver is famous: She is a member of the infamous Kennedy family. 
Who are Maria Shriver's parents?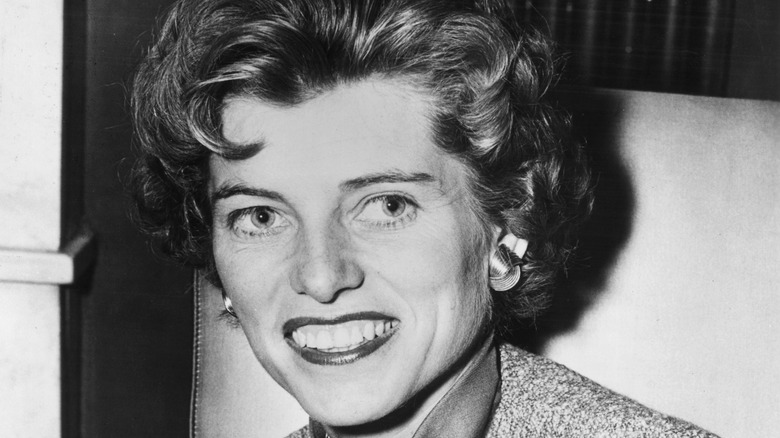 Hulton Archive/Getty Images
Maria Shriver is a niece of the late President John F. Kennedy. She was born on November 6, 1955, to her parents Sargent Shriver and Eunice Kennedy Shriver. Her mother was the sister of JFK. Sargent Shriver was a diplomat and Eunice was a social worker, philanthropist, and founder of the Special Olympics, per JFK Library. In fact, the idea for the creation of the Special Olympics came from a summer camp that Eunice created at her own home in Maryland with the aim of helping children with disabilities explore all of the incredible things of which they were capable.
Until her passing at 88 years old in 2009, Eunice remained a member of the Special Olympics Board of Directors. Over the course of her life, she was endowed with an impressive array of awards for her work, including the Presidential Medal of Freedom, the Legion of Honor, and the Association of Art Museum Directors Humanitarian Award, along with several other distinctions.
After Eunice passed away, Maria Shriver spoke with Oprah about the experience of losing her inspiring mother. While the loss was, of course, heartbreaking, Shriver managed to allow that loss to help her continue to grow into the type of woman who would make her mother proud. "I've always heard a saying that you're never, you know, truly a full-fledged woman until your mother passes," Maria revealed during an appearance on Winfrey's "Super Soul Sessions."
What Shriver has said of her uncle JFK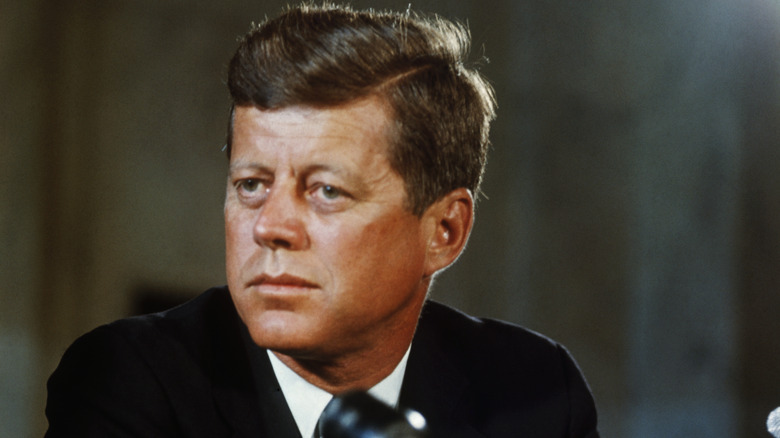 Bettmann/Getty Images
On the 57th anniversary of the assassination of President John F. Kennedy, Maria Shriver shared multiple statements via X, formerly known as Twitter, about her beloved uncle. On November 22, 2020, along with a photograph of JFK walking through a crowd of fans, she stated, "As this day comes to an end, I want to close it out honoring my Uncle Jack. He was a light. His smile lit up the room. His words inspired millions, and his service brought hope to millions. But he was also a father, a son, a beloved brother, and uncle."
On the same day, Shriver also tweeted about her personal memories of the day that her uncle was killed. Along with lamenting the loss, she mentioned how proud she believed her cousin Caroline Kennedy, daughter of JFK, who currently works as an ambassador, would have made her parents. 
Shriver said at the time, "I remember this day like it happened a moment ago. My world stopped, as did so many others today. My heart is with [Caroline Kennedy], who has devoted so much of her life to upholding her parents legacies. She works so hard to make them proud."