What Attracted General Hospital's Donna Mills To Long-Term Beau Larry Gilman?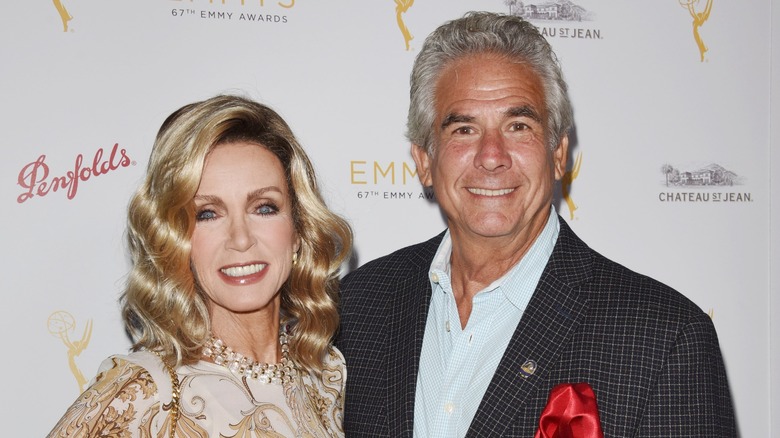 Jill Johnson/jpistudios.com
Although only on "General Hospital" for a total of four years, Donna Mills sure made an impression on Port Charles as the villain Madeline Reeves. Debuting in the role in 2014, Madeline was assumed to be the mother of Nina Reeves (Cynthia Watros) and Nathan West (Ryan Paevey). She caused a lot of trouble for the people in Port Charles, including putting Nina in a coma and revealing that her sister, Liesl Obrecht (Kathleen Gati), was actually Nathan's mother. Madeline died in 2018, and an unenthusiastic funeral was held.
As for her personal life, Mills has been in a relationship with fellow actor Larry Gilman since 2001. Gilman is known for his various roles in "M*A*S*H*," "Final Destination," and "The Woman in Red." Despite public opinion, Mills and Gilman never married, but their relationship seems to be stronger than ever. For someone as established and independent as Mills, there has to be something special about the person she chooses to spend her life with, and Gilman's appeal is obvious; he lets her stand in her power without being intimidated by it.
Mills loves that Gilman encourages her power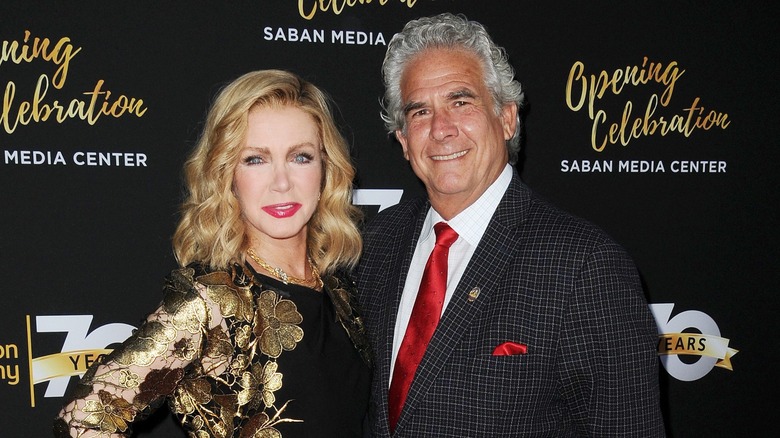 Jill Johnson/jpistudios.com
Even though Donna Mills and Larry Gilman met each other later in life, they were immediately attracted to each other. In an interview on Oprah's "Where Are They Now?" segment, Mills opened up about what she looks for in a relationship and what made Larry Gilman the perfect man for her.
"Rich guys never appealed to me, which most women say, 'What, are you crazy?' No, because they would have the power," she told the interviewer. "And I wanted the power. You know, I mean, I'll be very honest about that. I finally found a man [Gilman] who allows me to have power, and my space, and it doesn't take away from his power."
When Mills spoke to The Daily Beast about her career and personal life, she opened up even more about why she loves Gilman, saying "I love him. He's an incredibly kind, funny, wonderful man." She explained that while their relationship is important to her, both Mills and Gilman are too independent to tie themselves together in marriage. She's content to live her life with him by her side, whether or not they are legally married.
Gilman gifted Mills a romantic surprise
Donna Mills and Larry Gilman are a match made in heaven; not only do they share a mutual respect and love for one another, but they share a similar passion for life. According to Mills, one thing Gilman enjoys doing in their relationship is surprising her with romantic gestures, and one ended up being something she would never forget: their very own vineyard. In an interview with Closer Weekly, Mills opened up about the gift Gilman gave her and their plans for the future.
"Larry planted a vineyard for me last year. He's really such a good guy," she told the outlet. "It's only a year old, so while we have grapes, we don't have any wine grapes yet. But another year or so and we will."
After everything both actors have done in their careers, it seems that winemaking is next up on their list. And like everything, they'll embark on this new journey together.