We're Over The Moon About Winsor Harmon And Ashley Jones' Return To The Bold And The Beautiful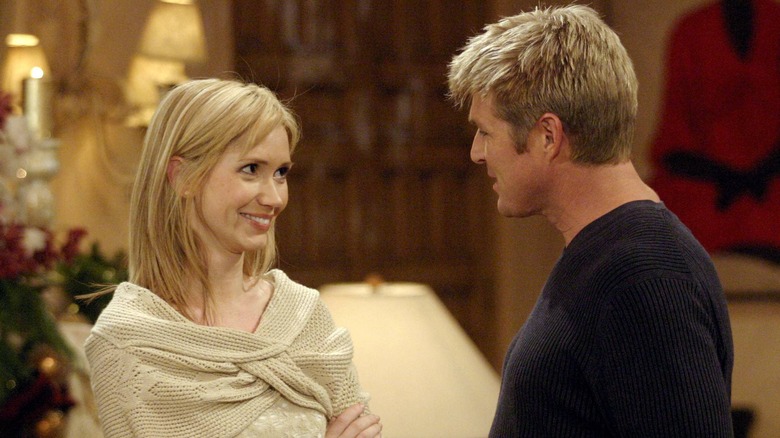 Brian Lowe/jpistudios.com
On "The Bold and the Beautiful" there is always a revolving door of actors who come and go, depending on the storyline and of course, everyone's contract status. While several key cast members consistently have screen time including Thorsten Kaye (Ridge Forrester), Katherine Kelly Lang (Brooke Logan), Scott Clifton (Liam Spencer), and more, there are some that just pop in from time to time to spill a juicy secret or to stop someone from getting married to the same person for the tenth time. Two of those people happen to be Bridget Forrester (Ashley Jones) and Thorne Forrester (Winsor Harmon), who are both returning to the canvas, according to TV Insider. 
And while "B&B" fans are clearly very excited about seeing Eric Forrester's (John McCook) kids back in front of the cameras, there's a reason for their sudden return that might shock fans, too. That's because there's a strong chance everyone over at the Forrester mansion might soon be saying goodbye to Eric one last time.
Are Eric Forrester's kids coming back for his funeral?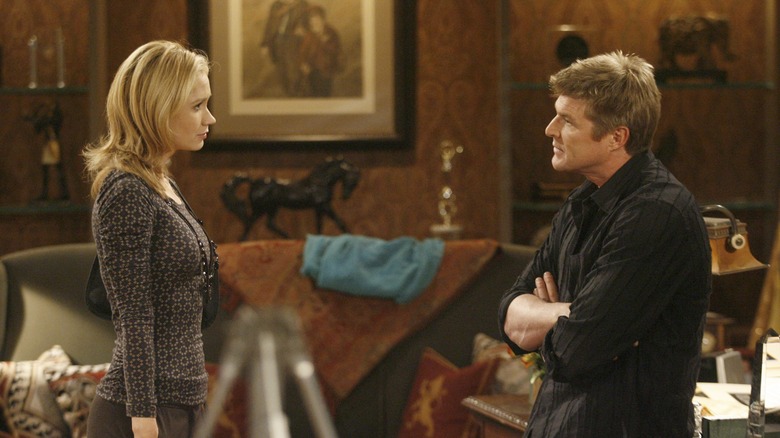 Brian Lowe/jpistudios.com
There is a lot of "The Bold and the Beautiful" speculation that Forrester Creations CEO Eric Forrester might soon die. The fashion designer's fate certainly doesn't look promising after a tweet from producer Casey Kasprzyk suggested that the cast was getting ready to film a funeral scene. With that in mind, it certainly makes sense that Thorne and Ashley would come back to town to mourn their beloved father. That, or seeing how Ashley is a doctor, there's a very good chance that she might try and save her father before it's too late. Either way, "The Bold and the Beautiful" fans are over the moon about seeing both Ashley Jones and Winsor Hamon in action again.
Many "The Bold and the Beautiful" fans had a lot to say about Thorne and Ashley's return to this fictional Los Angeles world. Some took to X, formerly known as Twitter with statements like, "Glad these two are coming back for a while. That's where these two should've been all along with their father." Another fan wrote: "Thank goodness. I still think about the scene when a dying Stephanie dropped by to see Thorne at work and he had to hide his emotions/regroup to spend some time with her. Winsor was very good in that scene."