Why Matthew Perry Never Got His Hollywood Walk Of Fame Star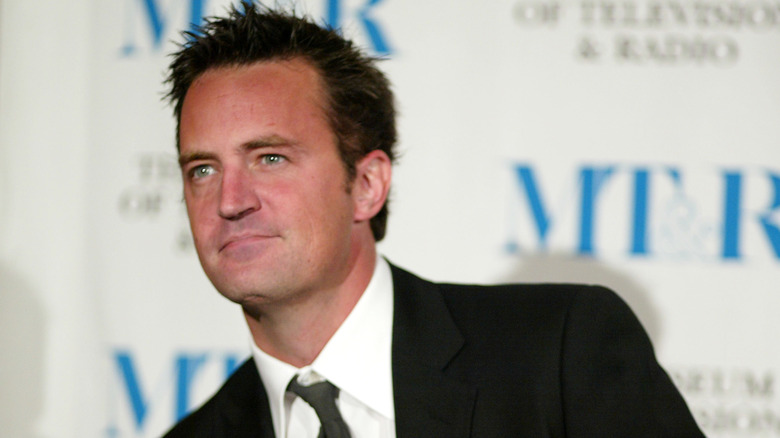 Christopher Polk/Getty Images
The Hollywood Walk of Fame has been honoring icons of the entertainment industry since its initial eight stars were placed in 1958. "Friends" actor Matthew Perry was offered a star on the Walk, but it has yet to come to fruition. According to TMZ, Perry was chosen to receive a star in 2013. However, in 2018, the star ceremony had yet to be set up and time ran out on the offer.
Ten years after the initial offer, and even after his death at 54, Perry could still get a Walk of Fame star. TMZ reported that the Hollywood Chamber of Commerce wants to make one for Perry. The Chamber thinks it would be very easy to get approval from the Walk of Fame selection committee's chair. However, they cannot move forward without permission from Perry's family.
The star ceremony also requires a $75,000 bill to cover the costs, but the money does not just have to be from Perry's family. Any of his friends or collaborators could chip in.
Matthew Perry could join two of his Friends co-stars on the Walk of Fame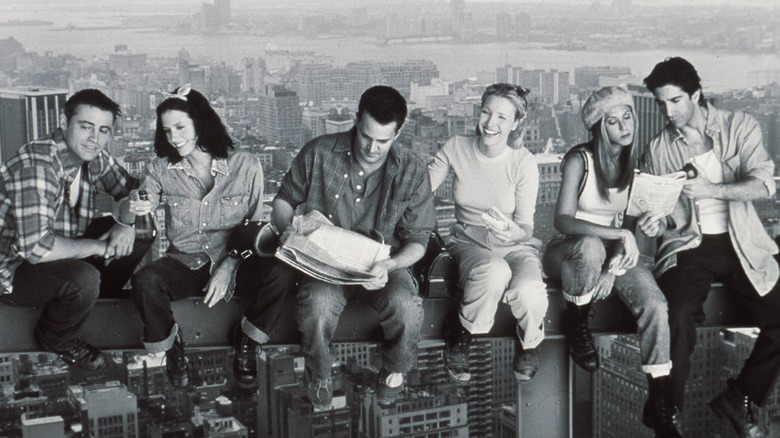 Getty Images/Getty
Matthew Perry's "Friends" co-stars Jennifer Aniston and Courteney Cox each have a Walk of Fame star. The Hollywood Chamber of Commerce also told TMZ that they wanted to add Perry's star somewhat near Cox and Aniston's stars, if his family gave them the go-ahead to make it happen.
Aniston received her star in February 2012 and Courteney Cox received hers in February 2023. Cox's star was a milestone because, according to the Walk of Fame website, it was the 2,750th star dedicated on the Walk.
Cox's star dedication ceremony included "Friends" co-stars Aniston and Lisa Kudrow, who both gave speeches honoring the "Scream" star. At the event, Aniston said, "To be friends with Courteney is to be family with Courteney, and she is responsible for all of that from the beginning" (via CNN). It's highly likely that if Perry was honored with his own star, Cox, Aniston, Kudrow, Matt LeBlanc, and David Schwimmer would all be there to share kind words about their friend, similar to their devastating joint statement after his death.
Matthew Perry would join stars like Steve Irwin and Carrie Fisher with a posthumous star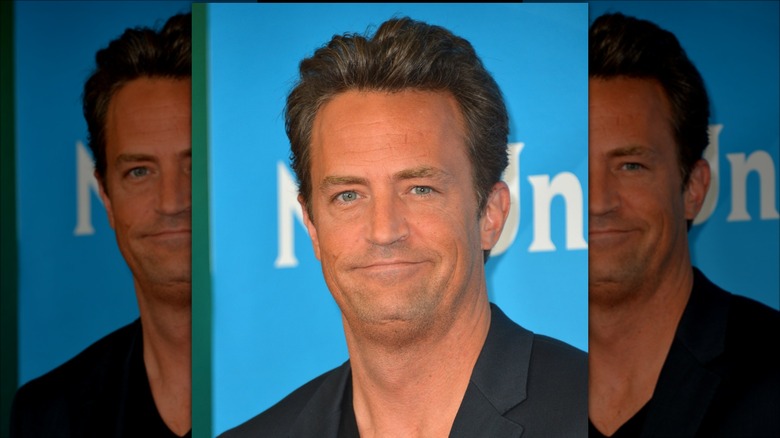 Alberto E. Rodriguez/Getty
Back in 2012, The Hollywood Reporter shared the list of Walk of Fame honorees for 2013. In addition to Matthew Perry, the others chosen included Bryan Cranston, Katey Sagal, Jennifer Hudson, and The Backstreet Boys, among others. Celebrities who have been given posthumous Walk of Fame stars include Janis Joplin, Carrie Fisher, Paul Walker, and Steve Irwin.
According to the Walk of Fame FAQs, posthumous Walk of Famers must be nominated at least two years after their death. However, the rule that only one star can be dedicated posthumously per year seems to be no longer enforced, based on the list of 2023 honorees from Entertainment Weekly, which included more than one late star.
According to Entertainment Tonight, the Hollywood Chamber of Commerce called hypothetically making a Walk of Fame star for Perry a "beautiful thing." Fans on X (formerly known as Twitter) expressed their desire to see the honor happen, with one fan remarking: "It's long overdue at this point. All the ['Friends' cast] should all have one by now."