Princess Mafalda Of Bulgaria: 7 Facts About The Singing Royal Whose Dad Was Friends With Princess Diana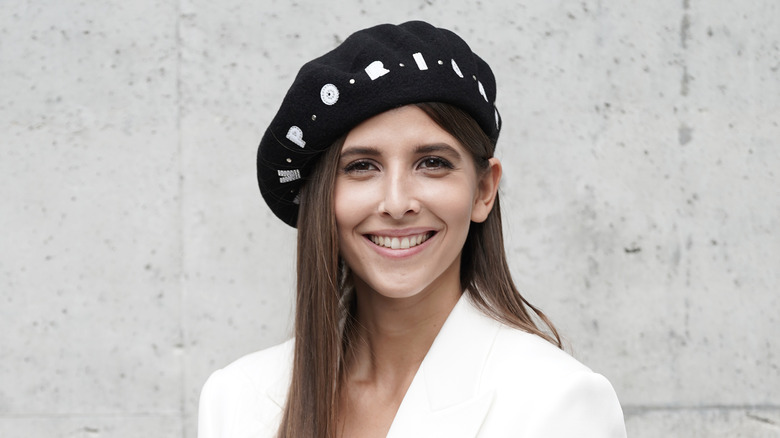 Vittorio Zunino Celotto/Getty Images
Mafalda-Cecilia von Saxe-Coburg-Gotha is a member of the Bulgarian royal family who has admittedly chosen an unconventional yet interesting life path that is unlike the typical royal. Better known as Princess Mafalda or her professional name "Ona Mafalda," the young royal is a singer-songwriter who has also gotten involved in other creative pursuits. The Bulgarian princess has a wide, exciting future ahead of her, and she accomplished a great deal in her field before the age of 30. 
Newer generations of royals seem to be paving their own paths outside of conventional duties, and Mafalda is no exception. She's moved away from her birth country, and that of her family, and she reportedly maintains a down-to-earth persona. However, as endearing as she may be, her passion is singing, and she seems to want the world to recognize her as a vocalist above all else. Here's what we know about Bulgaria's singing royal!
Princess Mafalda was raised in London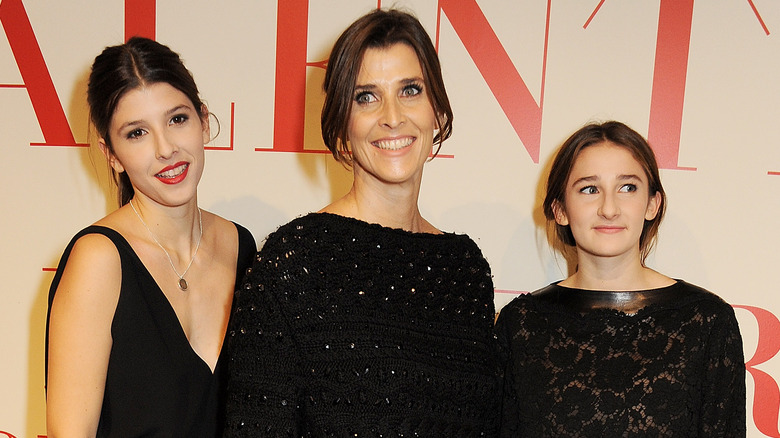 Dave M. Benett/Getty Images
Princess Mafalda was born in London, England, in 1994. Her parents are Prince Kyril of Preslav and Princess Rosario Nadal, and she is the eldest of their three children. She has a sister, Olimpia, and a brother, Tassilo. Her father, Kyril, was born in Madrid, Spain, but also spent a lot of time in the U.S. after attending Princeton University. According to his official royal biography, Kyril has a physics degree and went on to work in corporate finance and banking for the Lehman Brothers in both London and New York between 1991 and 2001. This also explains why, despite her Bulgarian family ties, Mafalda was raised in England.
Prince Kyril married Mafalda's mother, former fashion model Rosario Nadal, in 1989. However, after nearly 20 years of marriage, Kyril and Rosario separated in 2009, though they never officially divorced, according to Vanity Fair. Interestingly, the Bulgarian royals also have ties to the British royal family, as Kyril was reportedly close friends with the late Princess Diana. 
Princess Mafalda has been writing music since she was 14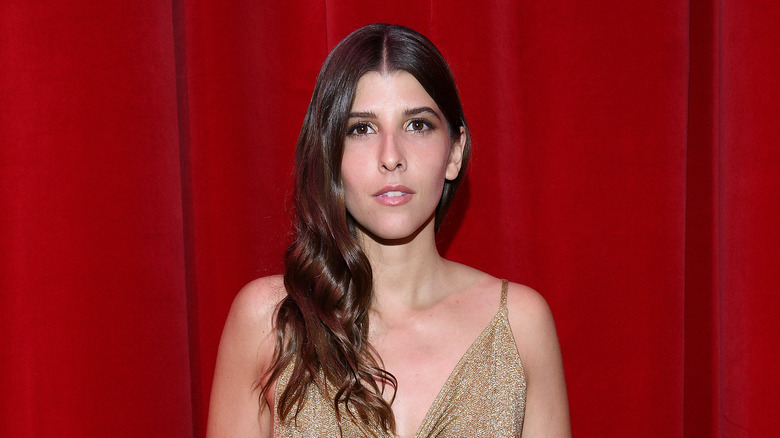 Francois Durand/Getty Images
Not only was Princess Mafalda born to ambitious and artistic parents, but she also grew up surrounded by music. Like many other children, Mafalda loved Disney songs. Her parents also played contemporary music. Surrounded by music inspired Mafalda's own passion and future career ambitions. "I just knew that I wanted to do something in music," she told Women's Wear Daily in 2019. "My mom took us to a lot of concerts when we were younger, and I just thought that everything about it was unbelievable."
Princess Mafalda was young when she started writing songs, but it seems that is becoming more and more common in the industry. For example, Billboard releases an annual "21 Under 21" list of musical artists each year. Also, Mafalda has found herself in good company with others who started singing and writing songs at around the same age, including Taylor Swift, members of Hanson, and Lorde, just to name a few. 
She went to school at Berklee College of Music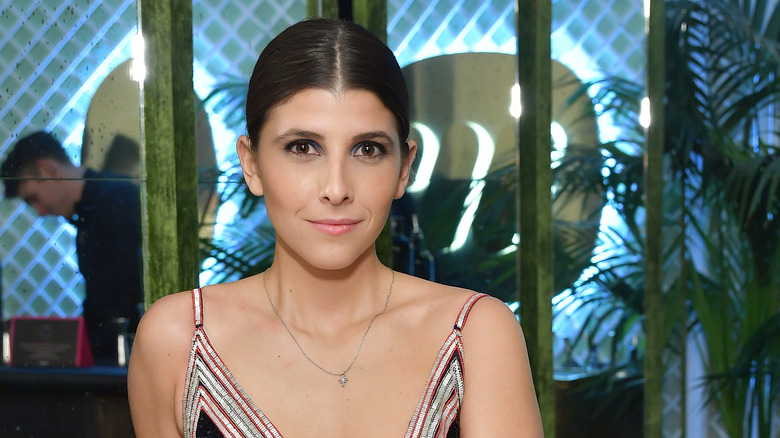 Stefanie Keenan/Getty Images
In order to focus on her talents and musical interests, Princess Mafalda left London to attend school in the U.S. She was accepted into Berklee College of Music, the private, non-profit performing arts institution in Boston, Massachusetts. Princess Mafalda attended the school for three years. It's not clear whether she graduated in the traditional four-year timeline or if she obtained her degree early. Nevertheless, it's evident that Princess Mafalda's studies at Berklee College helped prepare her for her future career as both a singer and songwriter. She released her first official song in 2015 while she was still a student called "Don't Let Go." A love song of sorts, Mafalda sings, "I'm fighting with the fury in my heart, I'm trying to make it work so / don't let go, don't let go, cause I'll be yours." 
Princess Mafalda also joins other notable music professionals who have attended or graduated from Berklee College of Music. Among these include DJ Khaled, Quincy Jones, Meghan Trainor, John Mayer, and Charlie Puth.
Princess Mafalda was named a modern swan and performed for Valentino Garavani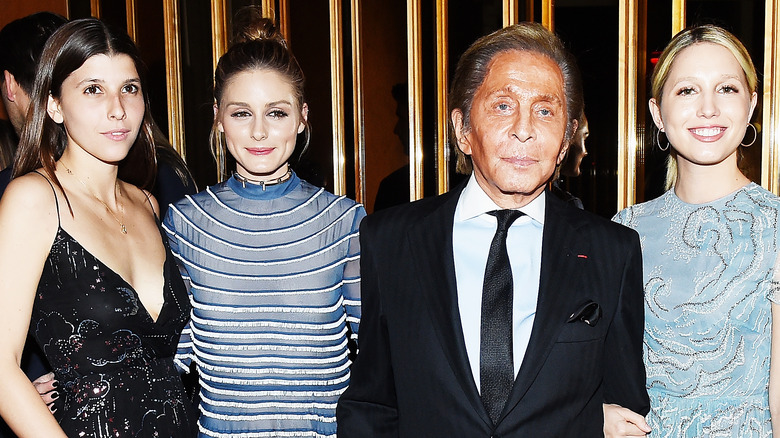 Nicholas Hunt/Getty Images
The year 2016 was a turning point for the young royal and her music career. In August, Princess Mafalda was honored as a "modern swan" by Town and Country. This is the magazine's annual top 50 list of what they call "the world's most stylish — and talked-about — young women." Others who made the list that year included Sistine Stallone, Danielle Lauder, and Isabella Huffington. It's important to note that many of the women on this list have ties to other famous families, but Mafalda's profile focused more on her musical interests rather than her relatives.
Later, during that same month, Mafalda was invited to perform at a surprise party for the iconic Italian fashion designer Valentino Garvani. This event took place at the Island Club and Restaurant, located in Athens, Greece. Others in attendance included Mafalda's mother, Rosario Nadal, who happens to be a former model for Valentino, as well as socialite Charlene Shorto and fashion designers Georgina Brandolini and Peter Dundas.
Mafalda moved to the U.S. to pursue her music career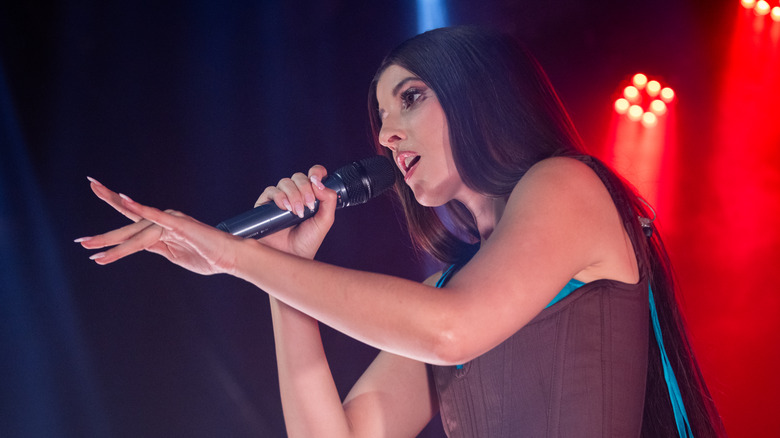 Aldara Zarraoa/Getty Images
The list of young European royals moving to the U.S. seems to be growing, and Princess Mafalda officially joined that list when she decided to move to New York City in 2017. She has lived in the city since and doesn't seem to be in a rush to relocate elsewhere. Before living in New York, Mafalda had lived temporarily in the Boston area while attending Berklee College of Music.
Since relocating to NYC, Mafalda has continued performing but has also focused more on recording her music. In 2018, she released "Daisy Chain," her first EP. She's also recorded music videos for some of these songs. According to her official YouTube page, Mafalda has released numerous songs in both English and Spanish, along with 19 official music videos, with some of these as recent as early 2023. She also released her first Spanish EP in 2021 called "Bailando sin sentido," and has since focused on singing in Spanish only since then, according to Barcelona Metropolitan.
Princess Mafalda got married in 2022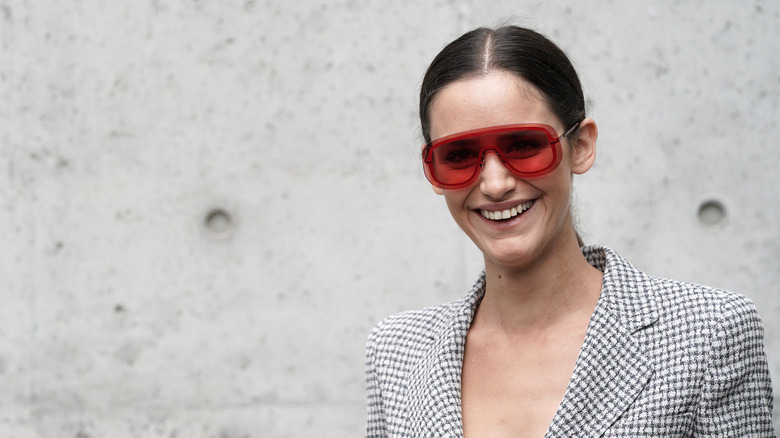 Vittorio Zunino Celotto/Getty Images
In May 2022, Princess Mafalda married her long-time boyfriend, Marc Abousleiman, a British financial expert. She was 27 years old on the day of their wedding, according to Tatler. The couple first met in London, but they became closer when they both attended college in Massachusetts. Mafalda, of course, attended Berklee College in the Boston area, while Abousleiman went to Harvard University in Cambridge.
While we know Mafalda and Abousleiman got married in Palma, Spain, the couple worked hard to keep details of the nuptials private and only invited their close friends and family. In an interview with the French magazine Point de Vue, Mafalda said that the couple intended for the wedding to be "intimate, and not with great pomp, just music and lots of love," as reported by the Daily Mail. It would also seem that Mafalda and her new husband continue to keep their lives out of the public eye, as they don't talk about their relationship on social media, either.
Mafalda's secondary passion is fashion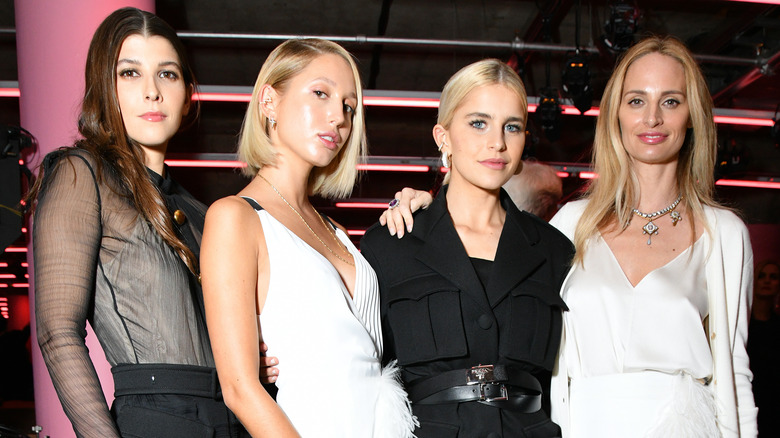 Jared Siskin/Getty Images
Princess Mafalda was exposed to music at a young age, and she was also surrounded by fashion. This was attributed to her mother, Rosario Nadal, a former model for Italian fashion designer and family friend, Valentino. Nadal is still in the creative industry, currently working as an art director. 
In a 2019 interview with Women's Wear Daily, Mafalda explained how she has embraced the intersections between the fashion and music industries, especially in New York City. "Singing at events is something that, for me, has really helped me develop as an artist," she told the publication. "My relationship [with designers] didn't develop on a bigger scale until I moved to the city. People are just so open and calm here that I don't want to leave just quite yet." While Mafalda seems to be well-known in these circles, she's continuing to try and make a name for herself as she puts out new music and continues performing at live shows.