The Messiest Moments From Scooter Braun And Yael Cohen's Divorce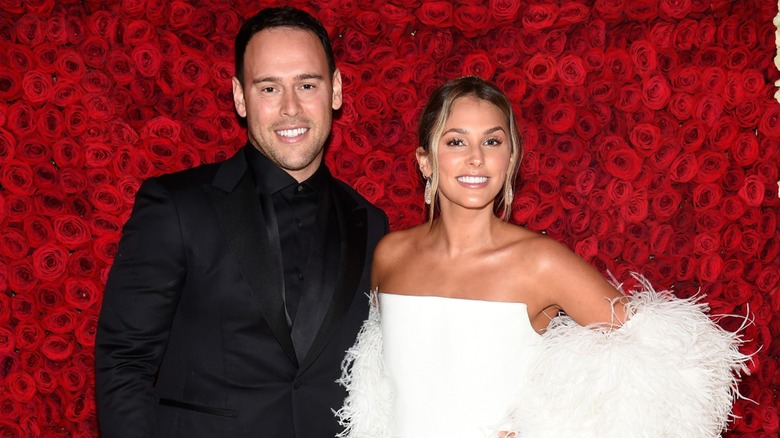 Kevin Mazur/mg18
Scooter Braun, who was one of the most successful music industry executives at one point, gained prominence for managing artists like Justin Bieber, Ariana Grande, and Taylor Swift at the height of their careers. However, the music mogul's own career took a major downturn following Braun's highly publicized feud with Swift, triggered by his controversial acquisition of the rights to her first six albums. In 2021, Braun experienced personal turmoil as well, ending his seven-year marriage to Yael Cohen, the mother of their three children. 
However, despite an outwardly amicable split, the former couple had their fair share of messy moments, including alleged cheating scandals and even media manipulation. Braun and Cohen, who tied the knot in 2014 and subsequently welcomed two sons and a daughter, made major efforts to remain on good terms in the wake of their breakup, according to an Us Weekly source. Their divorce was finalized in 2022, with Braun agreeing to a settlement that included a $20 million payout, the family home, a car, and some artwork for Cohen. 
Additionally, the music executive committed to a monthly child support payment of $60,000 and was given joint custody with his ex-wife, as reported by People at the time. However, the split grew increasingly complicated when Braun reportedly hid Cohen's affair, which was a purported catalyst for their separation.
Both Braun and Cohen were accused of infidelity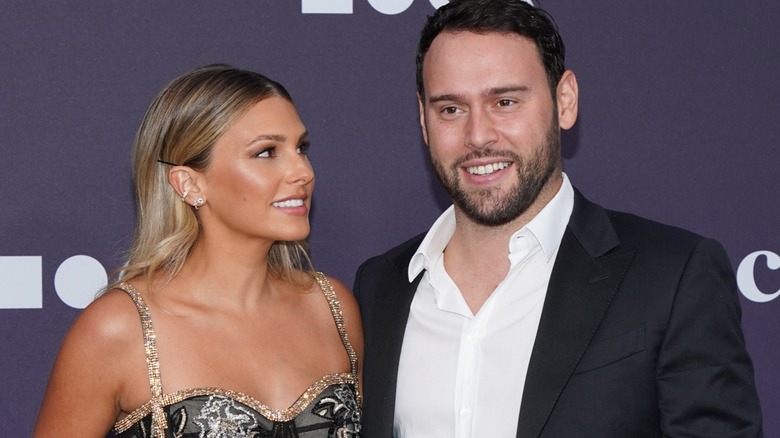 Rachel Luna/Getty Images
Amid Scooter Braun's controversial acquisition of Big Machine, which held Taylor Swift's back catalog, the manager primarily focused on closing the massive business deal. During this time, reports from The Blast suggested that Braun and Yael Cohen had grown distant, prompting them to attempt to salvage their marriage before ultimately deciding to part ways. Despite Braun reportedly having Cohen sign a nondisclosure agreement regarding the divorce, per Radar Online, rumors about infidelity on both sides surfaced.
According to The Blast, an undisclosed reporter claimed to have details about Cohen's alleged year-long affair — information that Braun understandably wanted to keep private despite initiating divorce proceedings upon learning about it. Before the drama became public, Braun had enrolled in a seven-day retreat aimed at addressing various psychological issues, Page Six noted. However, Cohen was not the only one accused of cheating. 
Months before they called it quits for good, at least publicly, "Real Housewives of Beverly Hills" alum Dana Wilkey posted a snapshot of a series of texts in which an anonymous person claimed that Braun was having an affair with Erika Jayne, another "RHOBH" personality. Jayne denied the allegations in an episode of the show, dismissing them as ridiculous. Despite her denial, the mess of Braun and Cohen's divorce continued to unfold.
Braun took desperate measures to keep it private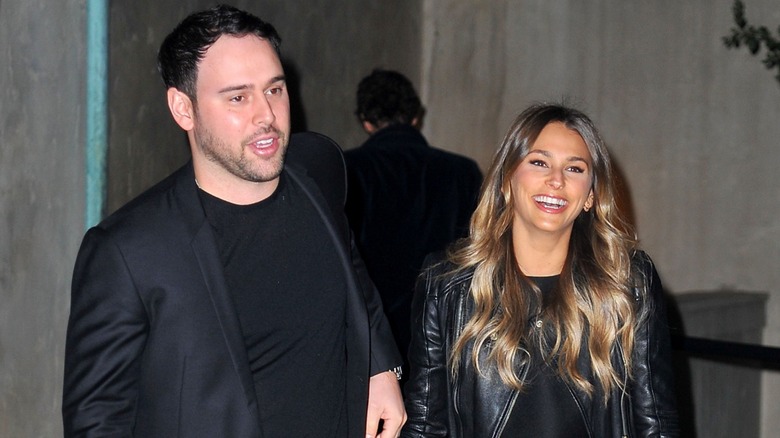 Jerod Harris/Getty Images
The most surprising revelation in Scooter Braun's divorce saga may not have been the alleged infidelity on both sides, but rather Braun's attempts to manipulate the media by diverting attention away from Yael Cohen's affair. According to The Blast, Braun allegedly fed the media alternative stories to keep her secret relationship under wraps. An unnamed outlet confirmed the trade-off, revealing, "[Braun] attempted to make the argument that [Cohen] was not a public figure and asked that other stories be run in its place." However, the specific storylines he planted in place of Cohen's affair remain undisclosed.
Braun's career took a major hit in the aftermath of the cheating and divorce drama, with high-profile celebrities such as Justin Bieber, Ariana Grande, and Demi Lovato announcing they were planning to sever ties with him. They were reportedly simply seeking new management, claiming they had evolved past working with Braun. 
However, given that their departures from Braun's production company, SB Projects, were confirmed mere months after the news of Braun's media manipulation came to light, it leaves us wondering whether the music producer used some of their undisclosed secrets to mitigate the fallout from his ex-wife's entanglement.