Does Scooter Braun Really Regret His Feud With Taylor Swift?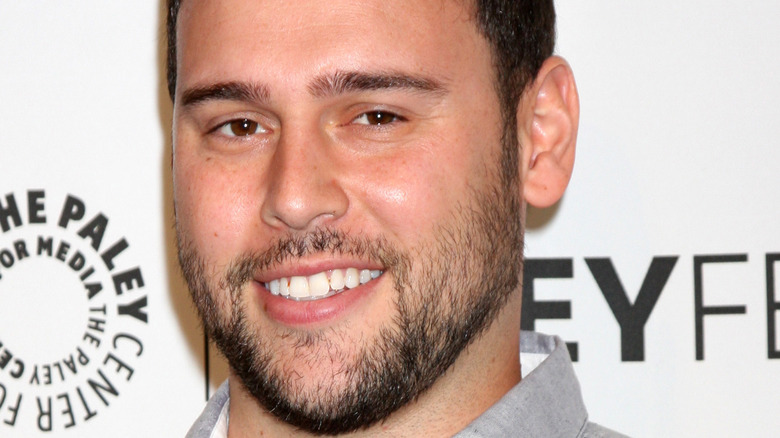 Shutterstock
In the summer of 2019, news broke that the CEO of Taylor Swift's former record label, Big Machine Label Group, was sold to music manager Scooter Braun (via The Cut). This acquisition resulted in Braun acquiring the rights to Swift's master recordings for her first six albums. In a lengthy Tumblr post, Swift explained that she wanted the opportunity to buy her work but was only ever offered a deal that would hurt her more than help her. Instead, her music was transferred to the hands of Braun, who she claims subjected her to years of "incessant, manipulative bullying."
After sharing her heartfelt Tumblr post, many Swifties rallied behind the "Shake It Off" singer, as well as, many of her famous friends, including Halsey, Cara Delevingne and Adele (via MTV). While Scott Borchetta, who helped facilitate the deal, Justin Bieber, and Demi Lovato came to Braun's defense (via Vox). Though Swift was very vocal about her side of the story, Braun has remained silent over the years. However, the music mogul finally decided to share his perspective in an interview with Variety.
Scooter Braun feels bad that Taylor Swift was upset about the deal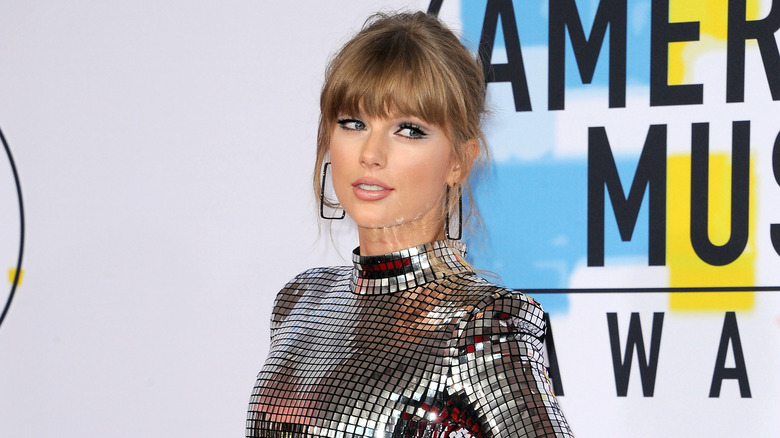 Shutterstock
Almost two years after the news broke that Scooter Braun acquired six of Taylor Swift's master recordings, the 40-year-old is speaking out on his longtime feud with the singer. Braun told Variety that he's upset that Swift had a bad reaction to his acquisition of Big Machine Label Group and her early masters. He shared that a lot of the information circulating about the deal has been confusing and "not based on anything factual." He continued, "I don't know what story she was told. I asked for her to sit down with me several times, but she refused. I offered to sell her the catalog back and went under NDA, but her team refused."
Braun also revealed that he hasn't had too many encounters with Swift over the years. He said, "She and I only met briefly three or four times in the past, and all our interactions were really friendly and kind. I find her to be an incredibly talented artist and wish her nothing but the best." He concluded that the part of the feud that's been the most difficult was being called a bully by Swift. Braun explained, "I'm firmly against anyone ever being bullied. I always try to lead with appreciation and understanding. The one thing I'm proudest of in that moment was that my artists and team stood by me."