How John Stamos' Candid Memoir Evolved As He Wrote It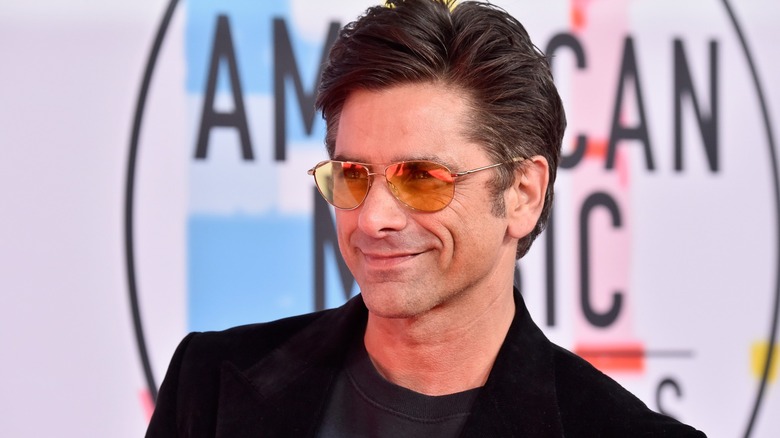 Frazer Harrison/Getty Images
We may receive a commission on purchases made from links.
Trigger warning: This article contains mentions of sexual abuse and addiction
John Stamos is best known for starring in 1980s and 1990s shows like "You Again?" and "Full House," and now, his memoir, "If You Would Have Told Me," has also earned him a New York Times best-selling author title. The candid book is filled with bombshell revelations from Stamos' childhood and career, but the actor didn't originally intend for it to be the confessional it turned out to be.
While writing "If You Would Have Told Me," Stamos' vision for the memoir evolved, resulting in one of the most honest celebrity-authored books out there. However, it only happened because the star uncovered a deeply disturbing memory from his younger days — he was sexually abused by his babysitter.
"I remembered [the abuse] slightly. It has always been there, but I packed it away as people do, right?" Stamos stated in an interview with People. He added, "It was always in the back [of my mind], and I do so much advocacy for the [abuse survivors]," referencing his decade-long ambassadorship for Childhelp, a nonprofit organization. The realization of what had happened led Stamos to be more open about who he was and the experiences he'd been through.
If You Would Have Told Me was supposed to be 'a hero story'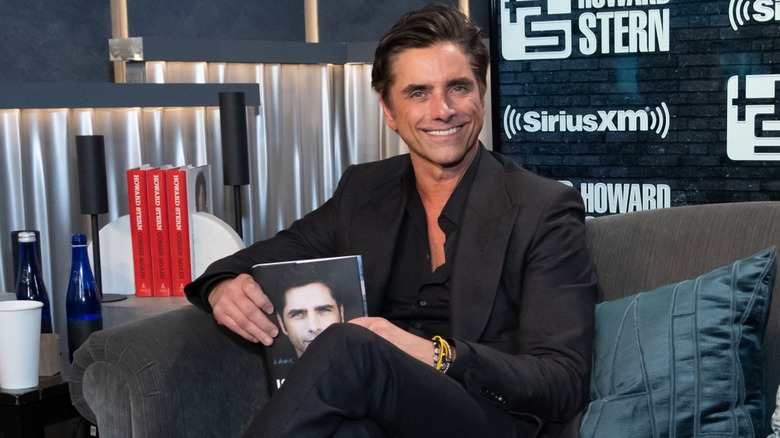 Noam Galai/Getty Images
During his conversation with People, John Stamos reflected on the process of writing his memoir, revealing that it was during this experience that he confronted the reality that his abuser's actions were truly inappropriate. As a 10-year-old, he justified the babysitter's behavior and kept it a secret. Stamos acknowledged, "I think I told myself, 'Ah, it's girls, man.'"
However, as he delved into the nature of his childhood trauma, he also realized he wasn't approaching his memoir honestly. "I did set out to write a hero story, but then as I was doing it, I was like, 'No, I'm going to tell a human story,'" the actor shared with the outlet.
Stamos echoed the sentiment in his interview with The New York Times, admitting that it took him years to be completely honest with himself and the world. He explained, "[I was] trying to fulfill someone else's idea [of] living vicariously through me," referencing his father's advice to avoid controversial topics and oversharing. As he peeled back his internal layers, his memoir gradually began to take form. During an appearance on "The Tonight Show Starring Jimmy Fallon," Stamos mentioned that he had never envisioned himself writing a book. However, he came to the realization that he had a compelling story to share.
Bob Saget's death inspired Stamos to write the memoir
Jam-packed with relatable yet painful experiences from his life, John Stamos set out to share details of his life and career following the heartbreaking death of Bob Saget, his longtime friend and "Full House" co-star. In an episode of the "Next Question with Katie Couric" podcast, the actor revealed that it all started with Saget's obituary, which Stamos wrote on his own. "A bunch of agents saw [the obituary] and told me I should write a book. And I still said no for a long time. I didn't know where to start."
The actor was then inspired by his late mother's letters, which motivated him to honor the people in his life who had shaped him. In addition to opening up about childhood abuse, Stamos reflected on the loss of both his parents, the aftermath of his divorce from Rebecca Romijn, and his battle with addiction, among other aspects of his life.
In a post announcing the memoir on his Facebook page, the actor shared, "Maybe there is something in my story that people can connect to." Having once felt indifferent to life during his struggles with alcohol addiction, Stamos disclosed that he discovered the joy of life through writing the book, despite all the heartbreak he's endured.
If you or anyone you know needs help with addiction issues or may be the victim of child abuse, contact the relevant resources below:
The Substance Abuse and Mental Health Services Administration website or contact SAMHSA's National Helpline at 1-800-662-HELP (4357).

The Childhelp National Child Abuse Hotline at 1-800-4-A-Child (1-800-422-4453) or contact their live chat services.