John Stamos Took His Divorce From Rebecca Romijn Harder Than We Thought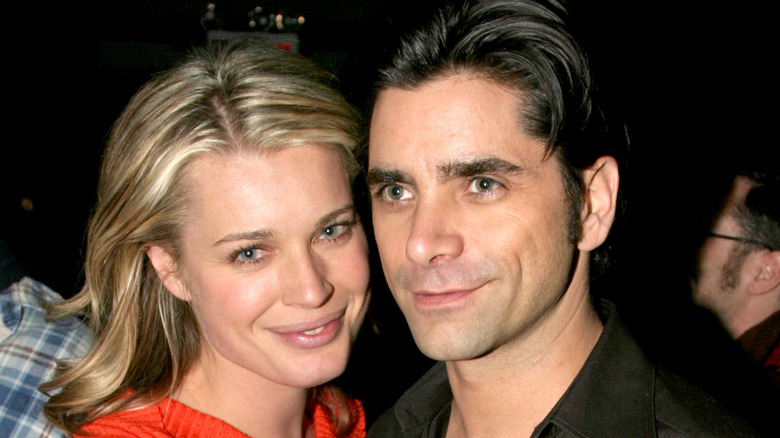 Bruce Glikas/Getty Images
We may receive a commission on purchases made from links.
John Stamos, everyone's favorite Uncle Jesse, took it pretty hard when his first marriage to Rebecca Romijn dissolved. We can't fault the normally upbeat and happy-go-lucky Stamos for being heartbroken, though. After all, it seemed like their relationship was pretty solid. The pair first crossed paths while the former model was strutting her stuff in a Victoria's Secret fashion show in 1994. They then dated for four years before tying the knot in 1998, practically a lifetime for many of today's Hollywood celebs.
In 2004, when they released a statement asking for privacy amid their separation, we were saddened to see the couple was on the outs. However, that was an understatement compared to how Stamos was feeling. "My first marriage was shattering to me," he told People, "I was shattered for way too long, too." Clearly, the "Full House" star was going through it. But he also revealed that sadness wasn't the only emotion he was experiencing.
"In my mind back then, she was the Devil, and I just hated her. I couldn't believe how much I hated her, and it ruined my life," he continued. It sounds like their publicist's disclosure to the media at the time, reading, "The split is amicable and they have asked that the media please respect their privacy regarding this situation during this difficult time," wasn't exactly true (via Today).
Why was there so much animosity?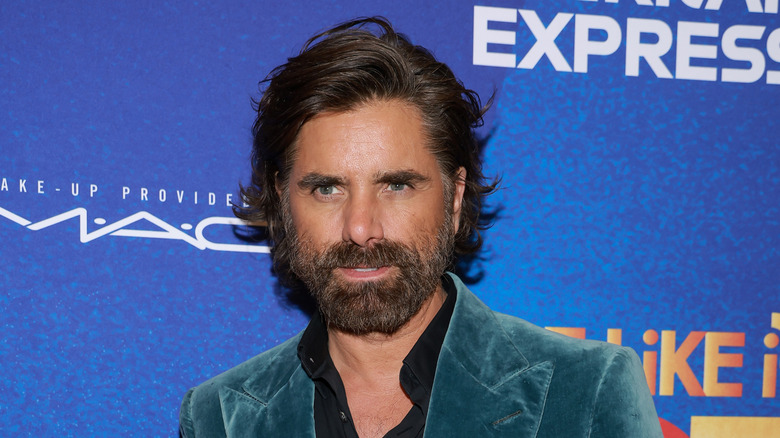 Jason Mendez/Getty Images
John Stamos was reflecting on his marriage to Rebecca Romijn during the writing and promotion of his memoir, "If You Would Have Told Me." He and Romijn divorced after almost a decade together, and the fallout for Stamos was intense. At the time, their publicist Lewis Kay said, "There's no real reason except they've decided to go in separate directions," according to Entertainment Weekly. And now, he understands that there could have been various factors at play, including how well (or not well) they were doing professionally.
In an interview with People, Stamos recalled, "It was very much the opinion that she dumped me because her career was going great and mine wasn't," continuing, "It was just the perception that people took, and maybe they weren't wrong." According to a 2006 Howard Stern interview, friends also noticed their mismatched career trajectories. Stern remembered Romijn, "who had just landed a role in a Brian De Palma film, told John the problem with his career was he never worked with good directors."
Fresh from playing Mystique in the "X-Men" films, Romijn had found success while Stamos tried his hand at Broadway. With his ego a little bruised as well as his heart, Stamos admitted that he turned to alcohol. Referring to his experiences post-divorce as less than ideal for his mental and physical health, Stamos confesses that while it was rough, he thinks his experiences helped form who he is today.
Stamos is now in a much better place
Between the heartache and the inebriation, John Stamos eventually realized that ex-wife Rebecca Romijn wasn't solely to blame. With a fresh perspective and an appreciation for how far he had come, the "Secrets of Eden" actor met, married, and welcomed a son with Caitlin McHugh Stamos years after his divorce.
In a 2022 interview with CBS News, Stamos said, "I'm happier than I've ever been," continuing, "I wanted to be famous, I wanted to be famous so bad! And then once I got it, I loved it. I still do." Fortunately, he pulled out of his mid-career slump in the early 2000s, going on to secure several acting credits, notably on "ER," "Grandfathered," and Disnye's "Big Shot." After straightening up following a brush with the law, the heartthrob turned heartfelt family man has hit his stride. Not just professionally, though.
Stamos is loving being a father, too, posting the caption, "From now on, the best part of me will always be my wife and my son," alongside his child's birth announcement photo back in 2018. When the seemingly ageless Stamos turned 60 in February 2023, his wife Caitlin McHugh Stamos gushed on Instagram, "Can you believe this man is 60?! The only way he shows his age is in his wisdom and his extensive list of life accomplishments." Though getting over his post-divorce funk probably took much longer than Stamos hoped, destiny had a plan, and now the actor is thriving.