Why Josh Allen Wasn't Happy About Making Headlines Over His Hailee Steinfeld Romance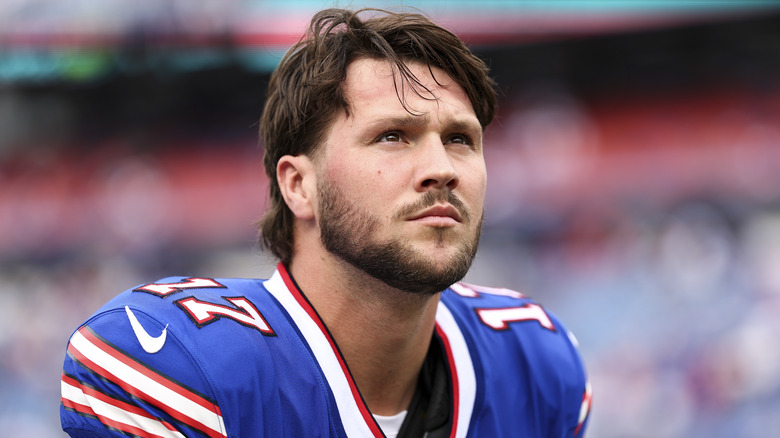 Kevin Sabitus/Getty Images
Hailee Steinfeld and Josh Allen were first linked in May 2023, when the duo was spotted together in New York City. Their rumored romance came after Allen's split from his longtime girlfriend Brittany Williams, who he began dating in 2017. Meanwhile, Steinfeld has kept her romantic life low-key, though she was previously rumored to be with British singer Niall Horan.
Since Steinfeld and Allen were first pictured together, the couple's budding relationship has made several headlines. However, the publicity hasn't been entirely appreciated, as Allen has expressed feeling a violation of his privacy after he and Steinfeld were photographed making out while on vacation. "The fact that anybody cares about that still blows my mind," the sports star said in an interview on the "Pardon My Take" podcast.
Steinfeld is a singer and actress known for starring in the TV show "Dickinson" and appearing in movies such as "True Grit," "The Edge of Seventeen," and "Spider-Man: Across the Spider-Verse." Allen is a football player, serving as the quarterback for the Buffalo Bills since 2018.
Josh Allen explained how paparazzi invaded his privacy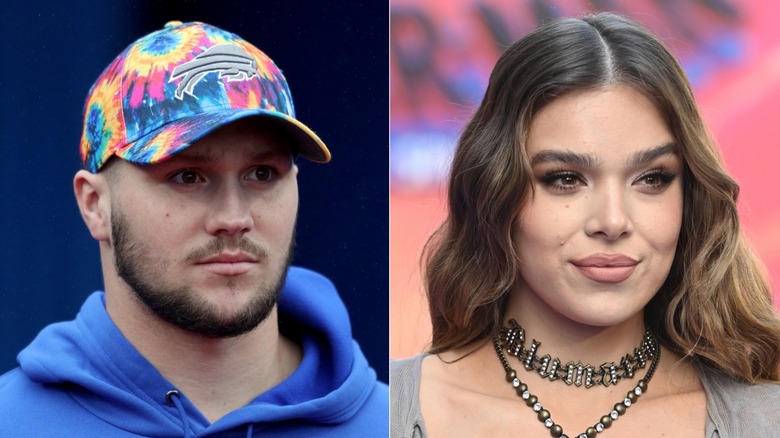 Kate Green/Getty & Kate Green/Getty & Bryan Bennett
In July 2023, TMZ reported that football player Josh Allen and the stunningly transformed Hailee Steinfeld were spotted kissing when on vacation in Mexico. At the time, the celebs had been seen together several times, seemingly taking a vacation for some alone time.
The sports star mentioned how the headlines felt like a violation of privacy in an interview with Dan "Big Cat" Katz and Eric Sollenberger, a.k.a. PFT Commenter, on "Pardon My Take," explaining that the paparazzi were on a boat to snap some pictures of the duo's intimate moments. "I just, like, felt this gross feeling," Allen explained. "Insecurity. No privacy. [I was] like, 'What is wrong with people?'"
Despite their casual public appearances, Steinfeld and Allen have chosen to keep the details of their relationship private, neither speaking in depth about their rumored romance. Still, a source close to the duo confirmed their romance to UsWeekly in June 2023: "Hailee and Josh have been together for about a month and it's going really great." The source added that Steinfeld isn't "putting any pressure or unrealistic expectations on things."
Hailee Steinfeld and Josh Allen have talked about keeping their personal life private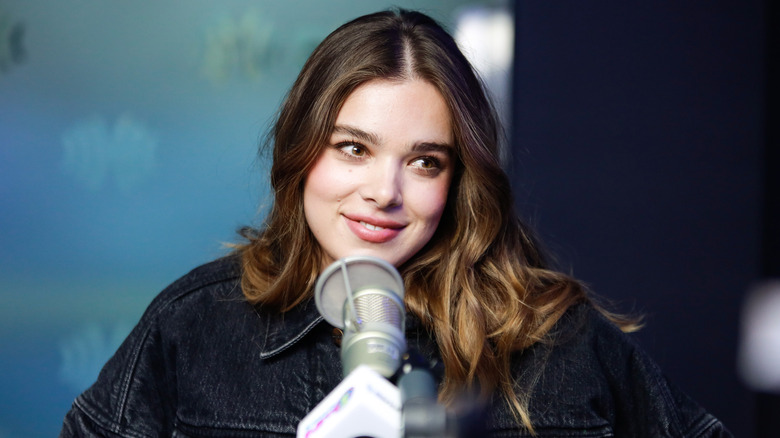 Jason Mendez/Getty Images
It's not surprising that Josh Allen and Hailee Steinfeld have chosen to keep the details of their romance private, especially as the actor has openly talked about maintaining personal boundaries with the public. While she's reportedly dated Instagram star Cameron Smoller and former One Direction member Niall Horan in the past, she was notably tight-lipped about both relationships.
"I am a very private person," Steinfeld told UsWeekly back in 2018. "I feel so lucky that [my fans] care enough about me to know what I'm doing every second of every day, but I think that sometimes it's hard for people, in general, to realize that there are boundaries to a person's life and personal life."
Allen has similarly talked about how he prefers to keep certain things private, emphasizing to AP News that he's simply a football player and adding that the media's focus on his personal life is weird to him. "I just kind of want to be in my own world when I can be," he explained. "Because every time I step outside, it's putting on the face and the mask."