Jane Elliot's General Hospital Exit Paves The Way For Jacklyn Zeman Tribute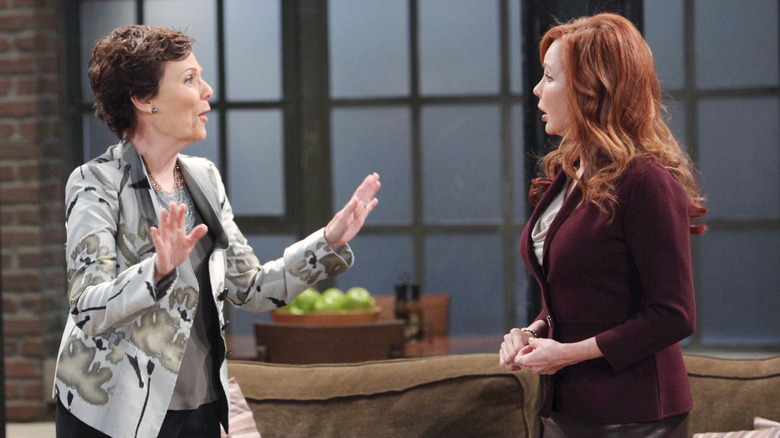 Howard Wise/JPI Studios
Earlier this year, the daytime television community suffered a tremendous loss following the heartbreaking death of "General Hospital" legend Jacklyn Zeman. Zeman passed away in May after what her family described as a brief battle with cancer. Zeman was a mainstay on "GH" since first arriving in Port Charles in 1977 as Bobbie Spencer, remaining in the role for the duration of the character. 
Another long-term fixture at "GH" has been Tracy Quartermaine, primarily played by Jane Elliot since 1978. Since semi-retiring from the genre in 2017, the Emmy-winning actor has made sporadic appearances in the following years. Elliot recently returned for several months as part of an ongoing plot involving an attempted takeover of the beauty brand, Deception. However, in yesterday's episode, Tracy left town to handle the affairs of her deceased significant other, Bobbie's brother Luke Spencer (Anthony Geary). In 2022, it was revealed that the villainous Victor Cassadine (Charles Shaughnessy) arranged to have Luke killed. 
Nearly two years later, Tracy's finalizing the remainder of Luke's affairs, and Bobbie is going along for the ride. Bobbie was last seen on-screen earlier this year, prior to her real-life passing, so this likely marks the beginning of a storyline setting up the demise of her character. As of yet, there has been no official word on how the series plans on handling Bobbie's exit storyline, but things appear to be heading in the direction of killing her off. 
Viewers are confused about Bobbie Spencer's potential exit story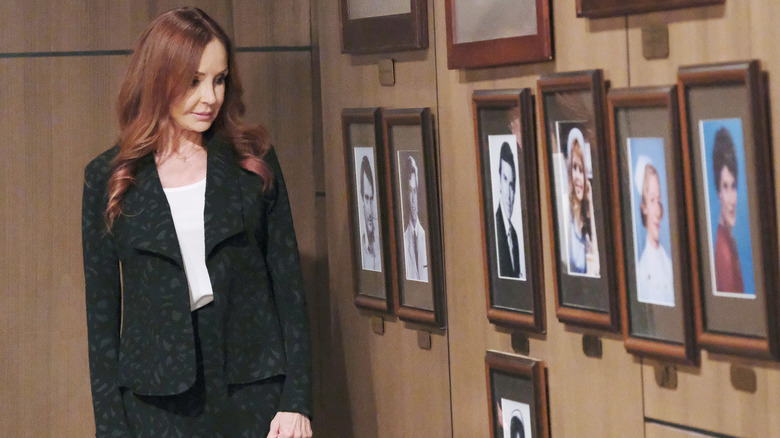 XJJohnson/JPI Studios
Tracy Quartermaine is bidding Port Charles farewell to handle Luke Spencer's affairs, despite the fact that he was killed nearly two years ago. Bobbie Spencer, who hasn't appeared on-screen since before portrayer Jacklyn Zeman's real-life death, is traveling to Amsterdam with her, and speculation is running rampant about the direction of the story. The powers that be at "General Hospital" haven't done anything to honor Zeman's memory or address her death in any capacity, so this is more than a long time coming. 
Viewers are confused about the budding story on the horizon because of the logistics of Luke's death taking place so long ago. One viewer took to X, writing, that they thought Quartermaine would have dealt with Luke's affairs "like 2 years ago when he died."
"I'm guessing this will be how they finally have Bobbie pass," the viewer continued. "Tracy will have to come home with the bad news." Another perplexed fan tweeted, "How come we aren't acknowledging Bobbie died? They should pay tribute to her." 
Regardless of the reaction across social media, it looks like a storyline crafted to celebrate Jaclyn Zeman is on its way. "GH" has a tendency to bring tragic news around the holiday season, so Tracy making her return to Port Charles for Thanksgiving or Christmas is an opportune time to announce Bobbie's death in some way.