5 Days Of Our Lives Villains You Can't Help Loving
XJ Johnson/jpistudios.com
Everyone loves a good hero in a story, but sometimes it's just more fun to root for the villains. 
Soap opera villains, in particular, often go to extremes in terms of their plots and schemes, but they also manage to make the fans cheer for them all the same due to their charisma and inventiveness. Whether they are doing evil things for good reasons or are just plain zany, it's always entertaining to watch a villain wreak havoc and create chaos wherever they go.
"Days of Our Lives" is known for crazy villains, what with the rivalry between the DiMera and Kiriakis families; not only do they betray, backstab, and blindside, but they also bury people alive and bring people back from the dead. They will stop at nothing to get what they want, and we love them for it. 
Yes, heroes can be nice, but evildoers are the real ones to watch if you want drama on a soap opera.
1. Kristen DiMera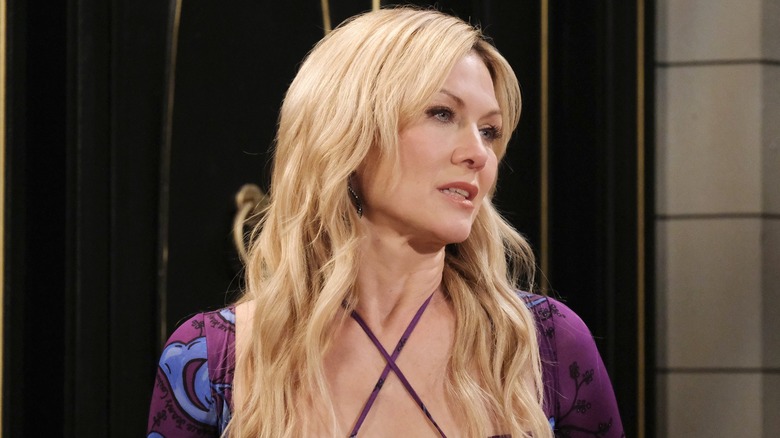 XJ Johnson/jpistudios.com
Kristen DiMera (Stacy Haiduk) is one of the most iconic characters on "Days of Our Lives." Since the character's debut in 1993, she's lied, cheated, and schemed her way into the DiMera business and the lives of other Salemites. 
Kristen (then Eileen Davidson) was originally a love interest of John Black's (Drake Hogestyn), but when their relationship went sour, she pursued his son, Brady Black (Eric Martsolf). Between kidnapping Sami Brady (Alison Sweeney), stabbing Victor Kiriakis (John Aniston), and breaking out of jail to keep Brady away from Chloe Lane (Nadia Bjorlin), Kristen has run the gamut of crimes in Salem and beyond, and we couldn't love it more.
Not only is Kristen an entertaining character, but both Eileen Davidson and Stacy Haiduk have brought their superb acting chops to the role. Even when Kristen is plotting against her next victim, her attitude and clever quips guarantee that fans want to see more. When she's not coming up with a smart comeback, Kristen shows her vulnerability and her determination to protect the people she loves. Yes, she's evil, but her loyalty to her family is what drives her villainous actions.
2. Vivian Alamain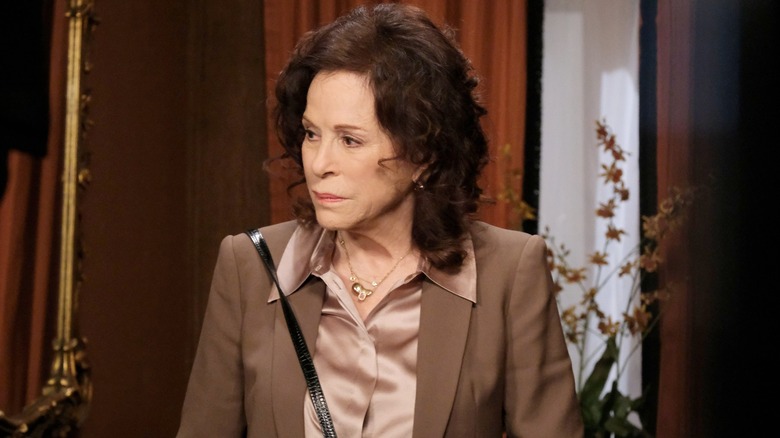 XJ Johnson/jpistudios.com
Vivian Alamain (Louise Sorel) has been a troublemaker in Salem since the day she arrived. Upon her debut in 1992, Vivian attempted to become part of the Alamain business, but her job fell through. She married Victor Kiriakis (John Aniston) but he strayed to Kate Roberts (Lauren Koslow), sparking a feud between the two women for decades to come. Vivian cheated death after being buried alive and shot multiple times, proving that she is much harder to get rid of than the citizens of Salem might think.
Not only is she ruthless and cunning, but Vivian has a habit of making dramatic returns to Salem every time she's supposedly been down and out. After moving to India with her co-conspirator Ivan Marais (Ivan G'Vera), Vivian came back to Salem on New Year's Eve in 2018 with a bombshell on her arm: her son Stefan DiMera (then Tyler Christoper), who she had with Stefano DiMera (Joe Mascolo). The two planned to take over the DiMera business together upon arriving in town. 
Eventually, Vivian was sent to prison for her past crimes but was released in September 2023 soon after Victor's funeral. Vivian showed up on the doorstep of the Kiriakis mansion declaring herself Victor's widow and kicking Maggie Horton (Suzanne Rogers) out of the house. Even though her appearance in Salem is always followed by drama, Vivian sure knows how to make an entrance.
3. Victor Kiriakis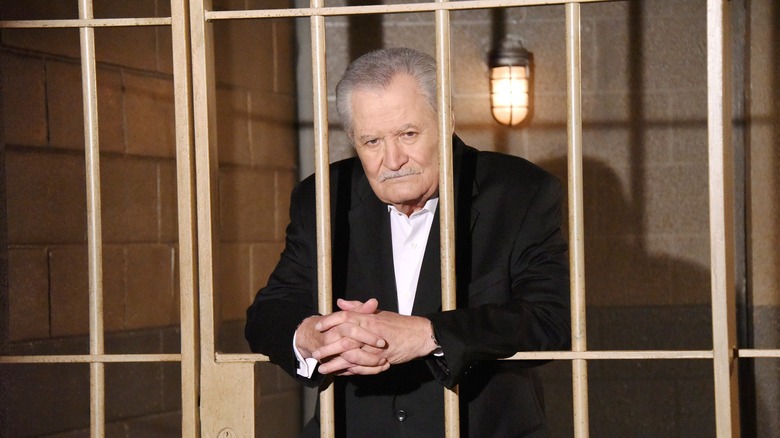 XJ Johnson/jpistudios.com
There is hardly a more entertaining villain on "Days of Our Lives" than Victor Kiriakis. The patriarch of the Kiriakis family, Victor has had a very colorful past in Salem. He debuted in 1985 and was already running the drug scene in town. Victor also brainwashed John Black into thinking he was Roman Brady (then Wayne Northrop) and got him involved in all kinds of schemes with Victor's enemies. 
As Victor got older, he removed himself from his criminal activities, but if there was ever a problem in his family, he was bound to take care of it by any means necessary.
Despite Victor's interference in his family members' lives, everyone could agree that there was no one like Uncle Vic. Fierce and protective, Victor didn't often show much emotion, but he was always ready with a scathing remark or a sarcastic reply. 
As one of the most famous characters on the soap, Victor balanced out his villainous streak with his dry sense of humor, and we've missed it every day since John Aniston passed away in 2022. Victor's memory lives on, but we will miss his commentary on the questionable choices of the other characters in Salem.
4. Dr. Wilhelm Rolf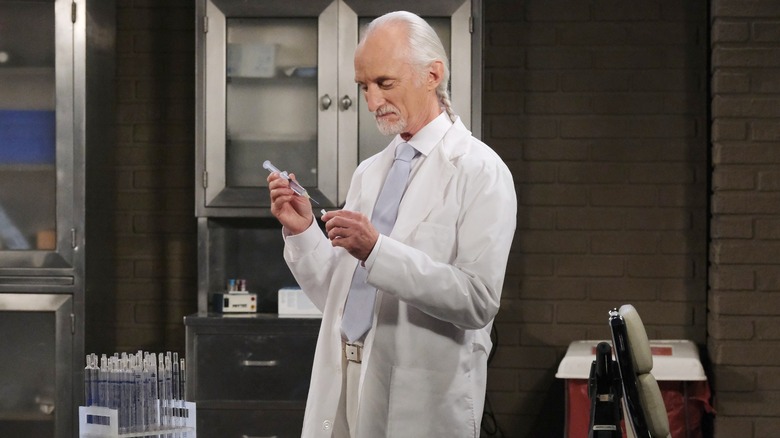 XJ Johnson/jpistudios.com
The kooky Dr. Wilhelm Rolf (Richard Wharton) has certainly shown his villainous tendencies during his time in Salem, but the sheer absurdity of his character is what makes him so entertaining. 
First appearing in 1997, Dr. Rolf (then William Utay) implanted a microchip in Hope Brady's (Kristian Alfonso) brain and programmed it to make her think she was a princess named Gina. Working for Stefano DiMera, Dr. Rolf did anything he asked him to, including making Hattie Adams (Deidre Hall) look like Marlena Evans (Deidre Hall) and programming Cassie (Alexis Thorpe) and Rex Brady (Eric Winter) to kill the DiMera family enemies.
Dr. Rolf has performed some questionable deeds in the past, but what makes him loveable is his crazy ability to bring people back from the dead. Dr. Rolf created a serum that first brought Will Horton (Chandler Massey) back to life, then Jack Deveraux (Matthew Ashford). He also created another serum to bring back their memories, as the people he resurrected had amnesia upon waking. 
Even though he doesn't appear that often on-screen, whenever Dr. Rolf shows up, fans know something wacky is about to happen.
5. Andre DiMera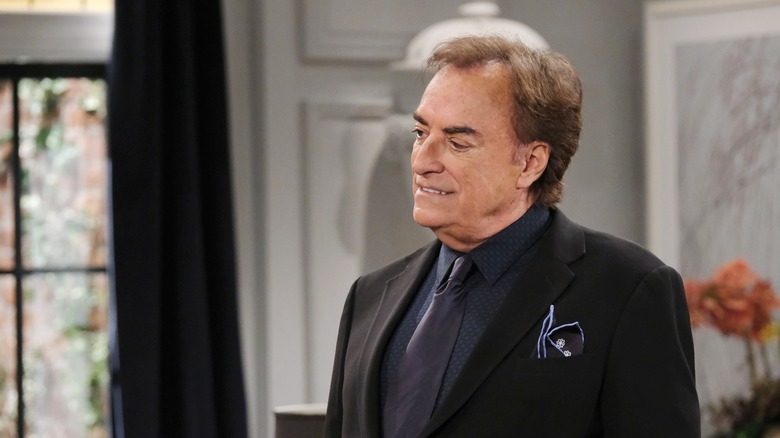 XJ Johnson/jpistudios.com
It seems like every member of the DiMera family has been a villain at one point or another, and Andre DiMera (Thaao Penghlis) is no different.
First introduced in 1983, Andre had it out for his family members, impersonating Tony DiMera (Thaao Penghlis) and framing him for various crimes. To get revenge on his family, Andre killed his sister Renee DuMonde (Philece Sampler) and his brother Benjy Hawk (Darrell Thomas Utley). He manipulated different members of the family in order to further his revenge schemes, although the one person he stayed loyal to was Stefano DiMera. The one bright spot in Andre's personality was that underneath all of his bluster, he seemed to really care about certain members of his family.
When Andre married Kate Roberts in an attempt to save the DiMera family business, he insisted there were no feelings between them, but over time, he fell in love with her. He looked like he was about to redeem himself right as Abigail DiMera hit him over the head when he attacked her and killed him. Despite his tough exterior, Andre was always ready with a quick quip and loyalty to his father, Stefano. His evil deeds made him a villain, but his personality made him an entertaining one.