Days Of Our Lives Twisted Couple: Brady And Kristen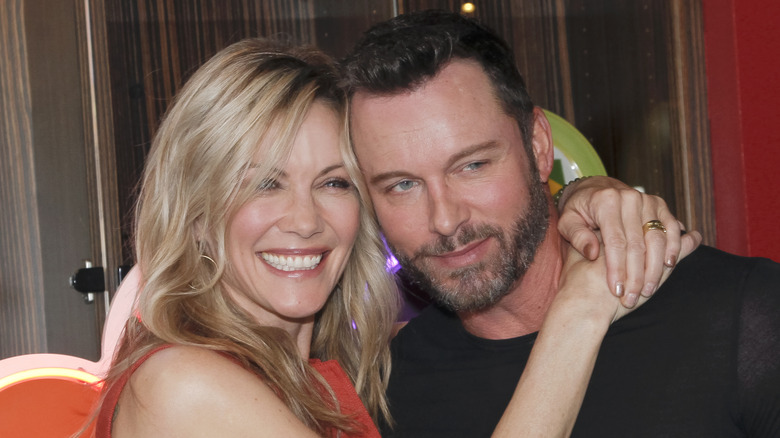 Tibrina Hobson/Getty Images
The characters of Brady Black (Eric Martsolf) and Kristen DiMera (Stacy Haiduk) are certainly two of the most well-known on "Days of Our Lives." Both characters are central to the show and have a long history of drama and heartbreak. Longtime viewers of the sudser will likely remember when Brady was born to parents John Black and Isabella Toscano. Shortly after his birth, his mother died from cancer, leaving Brady to be raised by John and later his stepmother Marlena Evans. However, at one point, Kristen was nearly Brady's stepmother.
After coming to Salem in the early 1990s, Kristen (then Eileen Davidson) was revealed to be the adoptive daughter of Stefano DiMera. At the time, Kristen was known to be a kind-hearted woman. John and Kristen eventually began dating and even got engaged. However, Kristen's devious father had a hold on her and convinced her to deceive John by faking a pregnancy and kidnapping Marlena. In one of Kristen's most jaw-dropping moments, she was discovered to have faked her pregnancy by using Susan Banks as a doppelgänger. When John eventually found out he — quite understandably — dumped Kristen.
Then, many years later, Kristen and Brady met up again and there was an instant spark between them, despite the age difference and the ick factor that Kristen had previously been romantic with Brady's father.
Brady and Kristen's relationship rocked Salem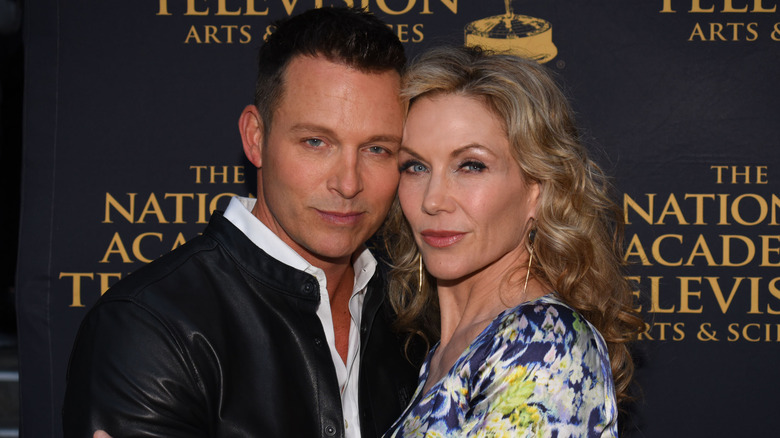 Michael Mattes/Shutterstock
After Kristen DiMera's relationship with John Black crumbled she opted to leave Salem and move to Europe. However, Stefano DiMera eventually convinced his daughter to return home and when she did she ran into Brady Black, ultimately saving him from a mugger. "Days of Our Lives" fans watched as Brady formed an infatuation with his father's former fling, which caused tension between Brady and John. Of course, Kristen saw Brady's love as an opportunity to get revenge on John for dumping her years prior. After Marlena discovered that Kristen had hired the mugger who attacked Brady so that he would notice her and ultimately fall in love with her, things got even more dramatic, if you can believe it. Kristen then drugged and took advantage of Marlena's son, Eric Brady, and filmed the encounter. However, Kristen later hid the footage after Brady gave her a second chance.
Brady and Kristen worked through their problems and began planning a wedding. On the day of their ceremony, Marlena played the incriminating videotape causing Brady to leave Kristen at the altar. Kristen left Salem again, but resurfaced after Brady's new girlfriend Theresa Donovan became pregnant. Kristen drugged Theresa and stole the embryo from her body so that she could have it implanted into her own body and give birth to Brady's son, Tate.
Following the birth of the little boy, Brady and Theresa regained custody and Kristen was presumed dead after falling out of a window.
Kristen's obsession with Brady resulted in a pregnancy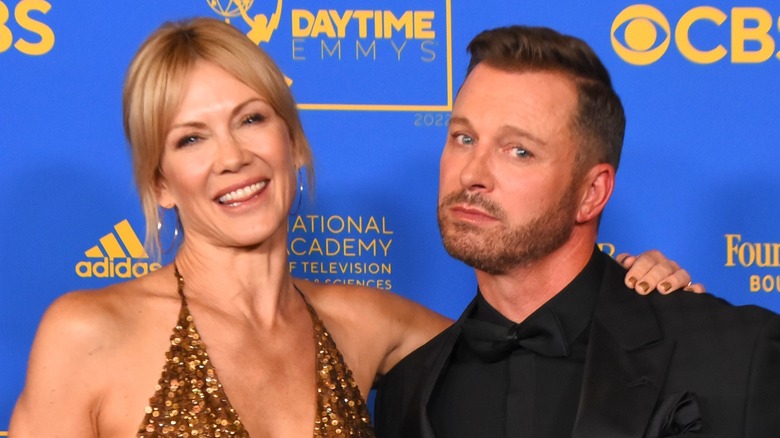 Michael Mattes/Shutterstock
Of course, like many members of the DiMera family, Kristen DiMera was really alive and well. "Days of Our Lives" fans saw the villainess plot to get Brady Black back in her clutches by any means necessary. She even pretended to be Nicole Walker by using an elaborate mask. While masquerading as Nicole, Kristen cozied up to Brady and the two got intimate. This resulted in Kristen getting pregnant with Brady's child, and she was thrilled. Brady and Kristen began to reconnect during the pregnancy, but things got emotional when they were told their daughter, Rachel, had died shortly after birth. Rachel was actually swapped with Sarah Horton's daughter, Mickey, and a year later Rachel was returned to her real parents.
Brady and Kristen tried to make their relationship work for the sake of their daughter, but Kristen's scheming was a constant problem in the romance. Eventually, the two called it quits and Brady reunited with his ex-wife, Chloe Lane. However, Kristen remained obsessed with Brady and did all she could to break up the couple, including using her daughter as a way to drive a wedge between them.
Brady and Kristen's relationship has been one of the most twisted to ever be seen on the soap opera. However, fans can't get enough of the dysfunctional couple as they continue to bring the drama day after day.