Signs Lori Loughlin Finally Fixed Her Relationship With The Hallmark Channel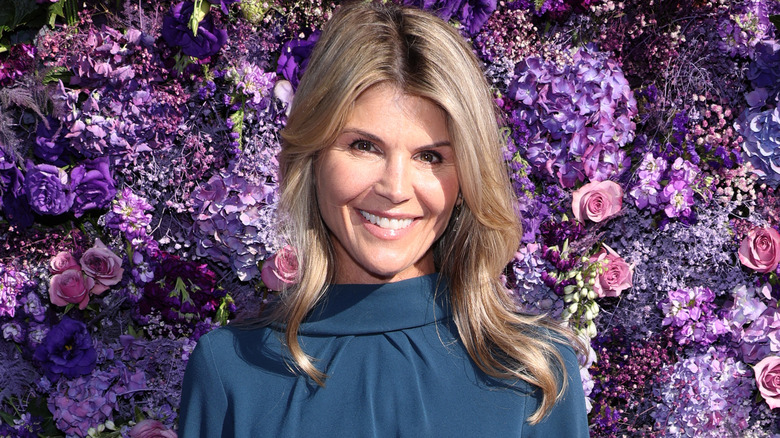 David Livingston/Getty Images
For many years, Lori Loughlin was a Hallmark channel staple, starring in the period drama "When Calls the Heart" as Abigail Stanton and headlining the movie series "Garage Sale Mysteries" as Jennifer Shannon. The actor's time on the feel-good network came to an abrupt halt in the wake of the college admissions scandal of 2019, as Loughlin was arrested and eventually pleaded guilty to felony conspiracy to commit mail fraud.
Though Hallmark may have severed ties with the "Full House" alum, signs suggest that Loughlin's relationship with the channel isn't completely soured. Specifically, comments from Brian Bird, the executive producer of "When Calls the Heart," convey an interest in bringing Loughlin back to the show, while the actor continues to maintain a positive relationship with her former co-stars.
"This is a tricky question," Bird said when asked about Loughlin's potential return to the show on the "Heart to Hearties" podcast in 2023. "What I can say is that there are good conversations happening. We can't guarantee anything, but there are good conversations happening around this topic."
A When Calls the Heart co-creator talked about Loughlin's potential return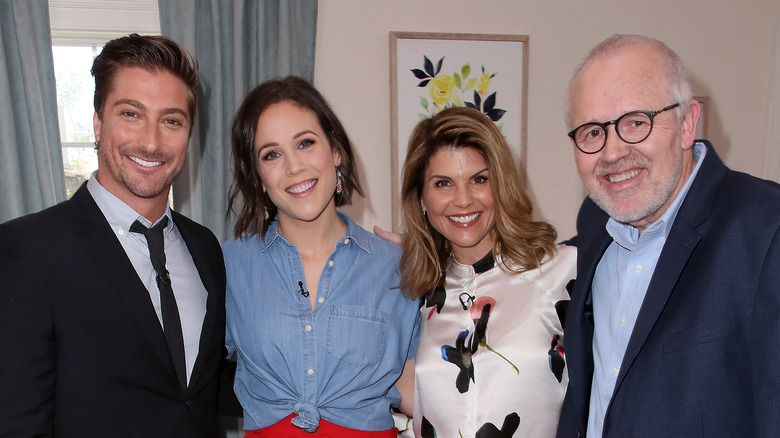 David Livingston/Getty Images
When executive producer Brian Bird was asked about Lori Loughlin's potential return to the fan-favorite series "When Calls the Heart," the showrunner expressed that he felt the show would be a good avenue for forgiveness. Despite conveying a personal desire to bring the actor back to the series, the producer did express some skepticism.
"Some of the fans have asked what will happen to Abigail's character, and shared their opinion that Hope Valley should be an example of forgiveness and grace," Bird told From the Desk in 2019. "As Lori's friend, I could not agree more, and Hope Valley will always be a place of second chances. However, in the real world, having a heart of forgiveness does not mean that justice can be ignored."
Though Loughlin has made her return to television since her release from prison in December 2020, Hallmark confirmed to People in October 2023 that the network had no plans to bring the actor back. "Hallmark Media is not in talks with Lori Loughlin about reprising her role as Abigail on When Calls the Heart," the network said in a statement.
Loughlin remains on good terms with former co-stars
Besides Brian Bird's interest in bringing Lori Loughlin back onto "When Calls the Heart," the Hallmark star's friendships with her former colleagues suggest a potentially mended relationship with the network. Both Erin Krakow, who stars as Elizabeth Thatcher, and Paul Greene, who played Dr. Carson Shepherd, have expressed support for the former Hallmark actor.
"All I know what to do is be loving and a consistent friend no matter what is even accused or found," Greene told Us Weekly about Loughlin in 2019, expressing his surprise at her involvement in the college admission scams and explaining that he maintained occasional contact with his former co-star via text.
Meanwhile, Krakow has specifically expressed a desire to see Loughlin brought back onto the network, which serves as a good sign for the former star's relationship with the channel. "I love Lori and would be so happy to see her back in Hope Valley sooner than later," the actor told Good Housekeeping in 2021. "She's obviously always in my heart, so that would bring me a lot of joy."