The Tragic Loss Matthew Perry Never Got Over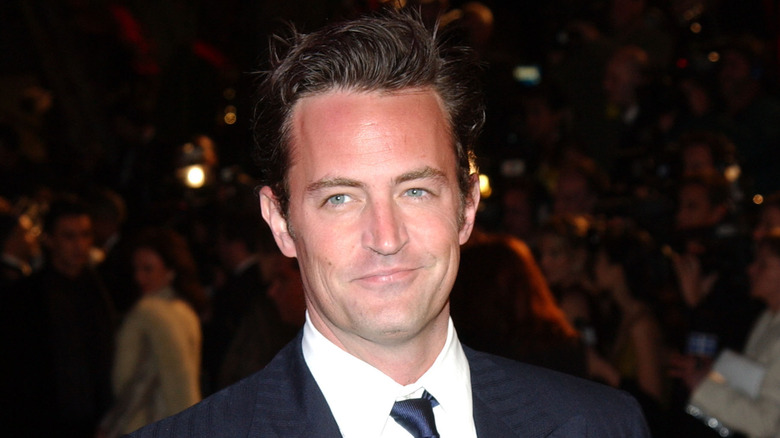 Jon Kopaloff/Getty Images
There have been many devastating first reactions after Matthew Perry's death rocked Hollywood and shocked the world. Based on the aftermath of this tragic loss, it's easy to see just how adored the actor was by his friends and loved ones. It's safe to say that Perry's death is one that will be difficult for many folks to bounce back from. Interestingly, this was a feeling that Perry himself had dealt with too. Matthew Perry dated his fair share of famous women over the course of his life, and he opened up about many of them in his 2022 memoir, "Friends, Lovers, and the Big Terrible Thing." 
Perry wasn't shy about speaking fondly of his exes in his book — even folks he'd dated many years prior. He was also very open about taking responsibility for the ways in which he failed his former partners. It was clear that Perry felt apologetic about how his battle with addiction affected his relationships throughout his life. The way he spoke about one relationship, in particular, stuck out in this way. In 1996, Perry started dating producer and studio executive for television, Jamie Tarses. And, Perry made it very clear in his book that both their relationship and Tarses' death had quite a lasting impact on him. She was so important to him, in fact, that he gave her a very special shoutout. 
Matthew Perry credits Jamie Tarses for helping him through his addiction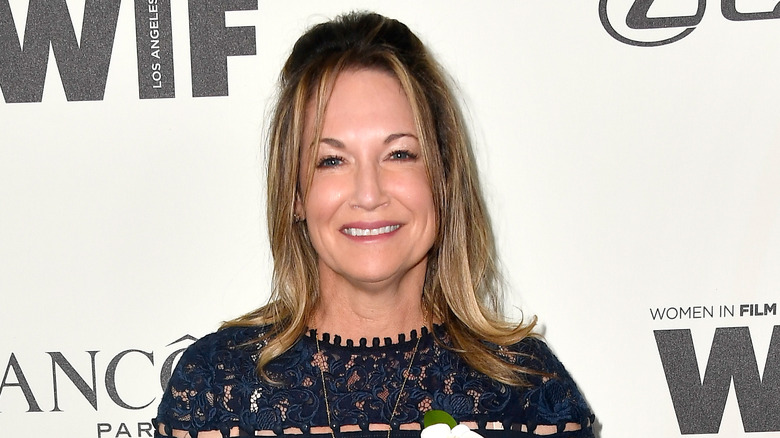 Frazer Harrison/Getty Images
In "Friends, Lovers, and the Big Terrible Thing," Matthew Perry spoke openly about his relationship with Jamie Tarses, who he said was, at one point, his "sort-of girlfriend." The Hollywood powerhouses met in 1994, just shortly before Perry scored his life-changing role as Chandler Bing on the NBC sitcom, "Friends." Tarses had been a major part of the development of the series. The pair allegedly began dating two years later in 1996. At the time, Tarses had become the president of ABC after years of working on various TV series with NBC. 
Throughout his life, Perry struggled with overcoming his addictions, and in his book, he gave Tarses credit for helping him through a particularly difficult time. He wrote that this also had a lot to do with why their romance ultimately ended. Perry said that he broke up with Tarses, telling her, "I need time to process being sober." With a bit of his classic sarcasm, Perry explained, "In order to adequately pay sweet Jamie back for two years of giving up huge portions of her own very busy and important life by basically being my nurse, I ended our relationship." It's easy to see that Perry had some regrets about the way his relationship ended with the person who he called "the most magical, beautiful, and smart" woman. 
Matthew Perry's simple tribute to Jamie Tarses speaks volumes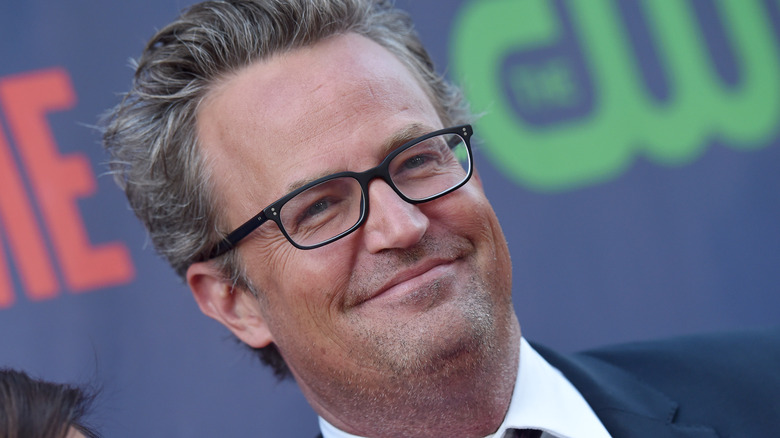 Axelle/bauer-griffin/Getty Images
In 2021, Jamie Tarses died in Los Angeles as a result of "complications from a cardiac event," per The New York Times. Her death came a few months after she had a stroke that left her in a long coma. She was just 56 years old at the time of her death. Tarses' tragic end came a little over a year before the release of "Friends, Lovers, and the Big Terrible Thing." 
After spending a lot of his memoir talking in-depth about many of his loved ones and publicly going into detail for the first time about his relationship with Tarses, Perry ended the book with a page of acknowledgments. The page listed a "thank you to" twelve important people, and following this was a special, final shoutout to Tarses. After his "thank yous," Perry wrote, "And Jamie, sweet, magical Jamie, whom I will miss and think about until the day I die." Just a year after the release of his book, Perry was found dead at the age of 54.