How Hallmark's James Denton Got Along With His Son While Filming Perfect Harmony Together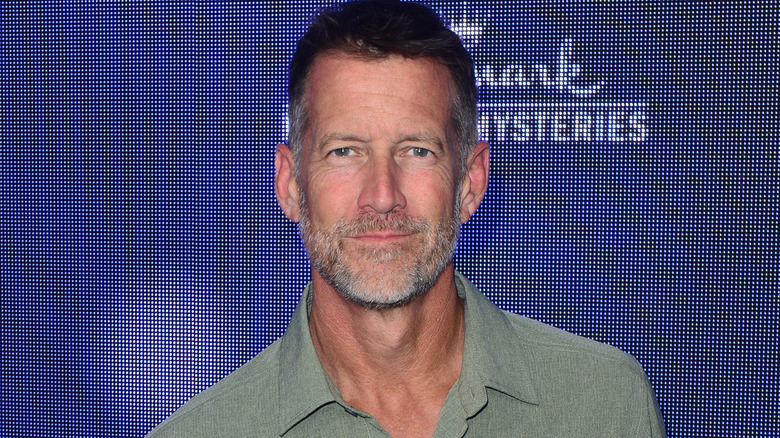 Jerod Harris/Getty Images
Working with family can sometimes be a hassle or a headache, but for Hallmark star James Denton and his son, Sheppard Denton, it was perfect harmony. The father-son duo made their first movie appearance together in the 2016 Hallmark flick "For Love & Honor." They reunited for the 2022 rom-com "Perfect Harmony" in which James plays retired one-hit wonder Jack Chandelier, and Sheppard appropriately plays his son, Teddy.
James sat down with TV Insider to discuss the movie, revealing what it was really like working with his son for the second time. "Night and day," the actor admitted. "He turned 13 during the shoot last time. He played a cadet in a military academy, and it was a good role for him, but he didn't play my son, and we didn't have a lot of dramatic scenes together." Their second film offered more one-on-one time both onscreen and off.
The "Desperate Housewives" alum also explained that many of the conversations Jack and Teddy share in the movie were pulled directly from discussions the real-life father and son had, gushing, "I thought he was fantastic." 
James Denton's favorite movie moments involved his son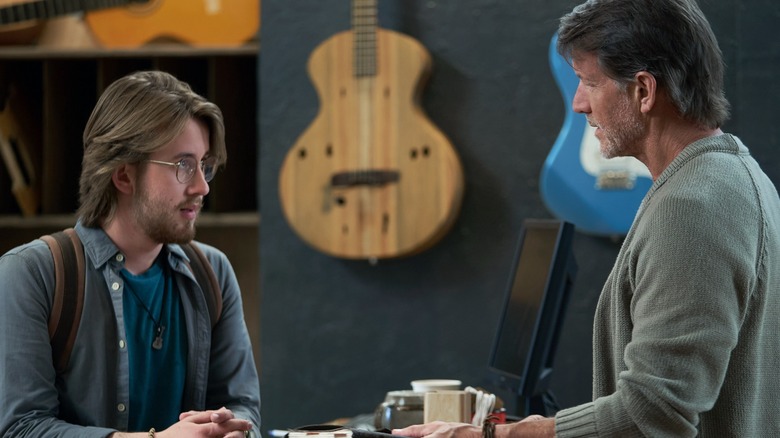 Steve Ackerman/Hallmark
James and Sheppard Denton's characters in "Perfect Harmony" share the trauma of Jack losing his wife and Teddy's mother. The discord between the father and son duo grows when Teddy starts studying under Jack's nemesis, Barrett Woodward (Sherri Saum). Barrett and Jack met previously at a concert and instantly disliked each other and, in true Hallmark fashion, the two are forced to reunite (and kindle a budding romance, of course) due to Teddy's classes and Barrett and Jack's mutual friends.
These tensions manifest between Jack and Teddy, which James told TV Insider was one of the best parts of the project. The actor described a scene in which Teddy reprimands his father, Jack, for allowing his depression over his wife's passing to disaffect his relationship with his son. In the powerful confrontation, Teddy says he's trying to protect both himself and his father, displaying a poignant shift from "father teaching son" to "son teaching father."
"It was a really great father-son scene," James continued. "It was fun to have the college kid calling his dad out on burying his feelings and giving his dad a little bit of a speech. I was really proud of him."
James doesn't think his son will pursue acting, but he says he's great at it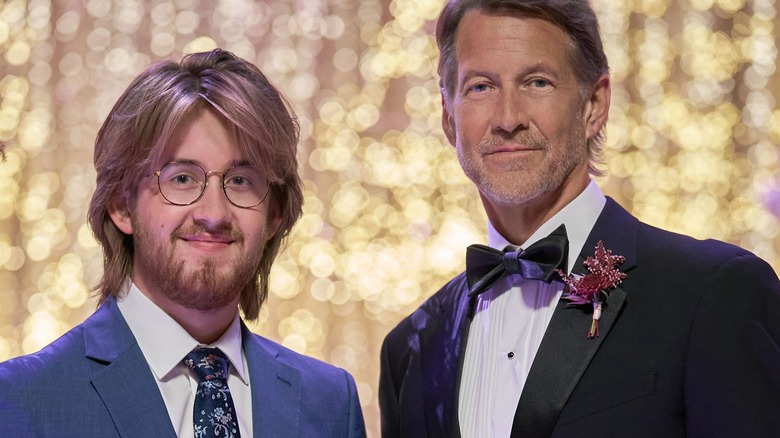 Steve Ackerman/Hallmark
Hallmark star James Denton spoke with KGET about the logistics of working with his son, Sheppard Denton, saying: "There's nothing like it. Being able to spend five weeks in a hotel in Winnipeg, [Canada], and getting to go to work together was great." James said he had trouble separating his role as Sheppard's real-life father from being his coworker. So, as one of the "Perfect Harmony" producers, he specifically chose a director — Stefan Scaini, who directed James in "The Good Witch" — who he felt he could trust with his son. 
His directing and casting choices must've worked because James later revealed to Yahoo! Life that the head of the Hallmark network called him to say Sheppard was outshining his father in the movie. However, James said he was thrilled to hear this, commending the network for taking a chance on casting his son for "Perfect Harmony" and their previous film, "For Love & Honor." 
James told the site that although he believes his son is a skilled actor, he doesn't think that Sheppard will pursue it as a full-time career. "He's smart enough to know it's a tough way to make a living. He seems to be more practical," the actor admitted.