Hallmark's Jonathan Bennett Tells Us His Favorite Childhood Christmas Memory - Exclusive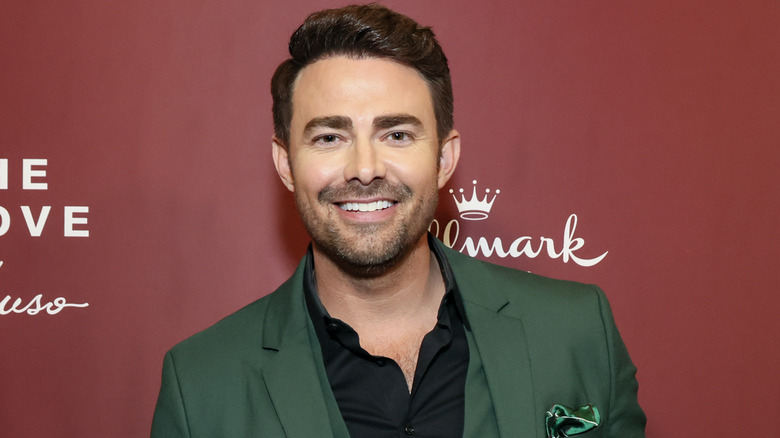 Rodin Eckenroth/Getty Images
Among the go-to leading men on the Hallmark Channel, Jonathan Bennett has become an all-time favorite. To Hallmark fans, Bennett is a bonafide Christmas icon. Like any Christmas icon, his love for the holiday started when he was young. In an exclusive interview with The List at Hallmark's  Countdown to Christmas Holiday Celebration on November 15, Bennett told us a bit about his favorite childhood Christmas memory and it's very relatable. What's the most memorable part of the holidays for so many kids? Their best present ever, of course.
Special childhood memories are always an important part of the holiday season and they are a particularly important part of Bennett's newest holiday flick, "Christmas on Cherry Lane." The holiday classic-in-the-making is set to premiere on December 9 on the Hallmark Channel, and in it, Bennett plays Mike, a hopeful dad-to-be — a role he thoroughly enjoyed. "It's so fun to be in a relationship on screen with a couple that's wanting to expand their family and grow it and to see that turning point in someone's life when they're expecting... to invite a child to be part of their family," Bennett told us. "It's funny, but it's also very deep, so I'm excited for people to see it." 
We're as excited as he is, and as we all eagerly await our trip down Cherry Lane this season, we took a trip down memory lane with Bennett, as he told us all about what Christmas was like when he was young.
Jonathan Bennett still remembers his all-time favorite Christmas gifts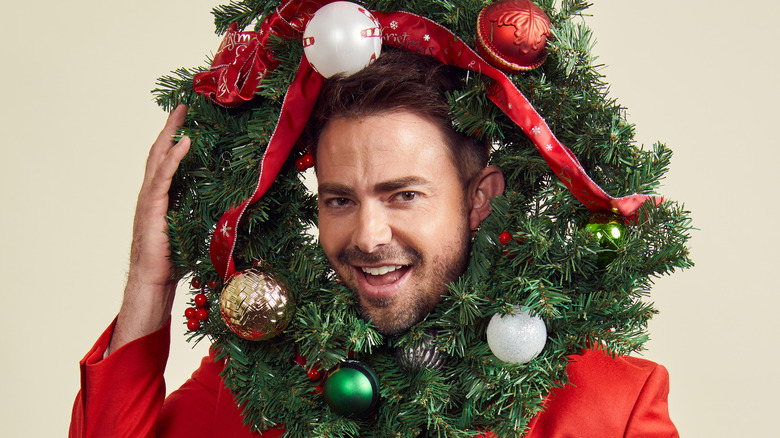 Emily Assiran/Getty Images
While Jonathan Bennett's character, Mike, is hopeful about making holiday memories with his future kids in "Christmas on Cherry Lane," he's looking back on his own childhood Christmas memories. "My favorite childhood memory is when my dad gave me a super clapper and a Chia Pet for Christmas," Bennett told us. (Many '80s and '90s kids are surely saying "me too" in response to this revelation.) "Yes, I got a Chia Pet, and for some reason I thought that was so cool and also so stupid, and I love it." (Let's be real — who doesn't love a Chia Pet?)
There's nothing like a holiday memory that has been with you since you were a kid. And luckily for us, Bennett plans to continue creating more holiday memories as a Christmas movie superstar since the actor has refused to leave Hallmark for its competitor network, GAC Family. So, to Cherry Lane and beyond, we'll be seeing plenty more of Bennett decking the halls, picking out Christmas trees, and enjoying a holiday meet-cute on the Hallmark Channel  And who knows... maybe they'll make a Jonathan Bennett Chia Pet one day!
"Christmas on Cherry Lane" premieres on the Hallmark Channel on December 9 at 8/7c.