Catch Me If You Claus' Luke Macfarlane Gushes Over His On-Screen Chemistry With Italia Ricci - Exclusive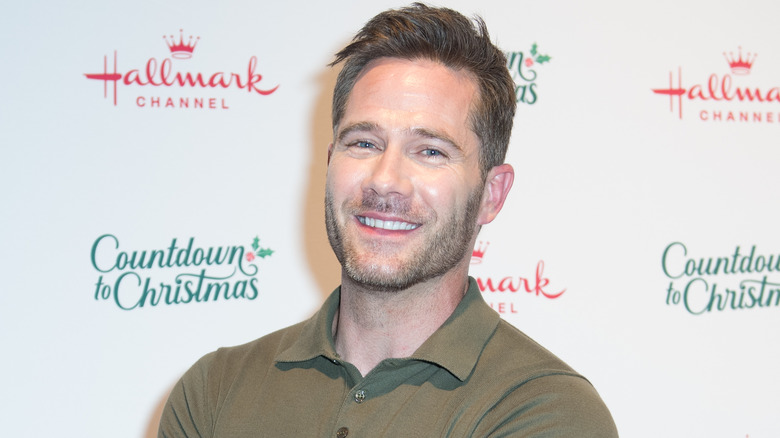 Olivia Wong/Getty Images
Luke Macfarlane is a Hallmark Channel fan-favorite, so we're not surprised to hear the leading man's upcoming Christmas movie is set to premiere on a very special night: Thanksgiving. "Catch Me If You Claus" is essentially kicking off the Christmas season, which is a high honor! In the film, Macfarlane plays Chris, a home intruder who just so happens to claim that Santa Claus is his dad.  This certainly promises to be a unique film — and a brand new role for Macfarlane. According to the actor, this movie was just as much fun to make as it will be to watch. 
If you watched Macfarlane in his 2022 LGBTQ rom-com, "Bros," or have seen his Apple TV+ comedy series "Platonic," then you know he has some serious comedic chops. What you may not know, though, is just how much he makes his castmates laugh behind the scenes. In an exclusive interview with The List at Hallmark's Countdown to Christmas Holiday Celebration on November 15, Macfarlane told us about what a blast "Catch Me if You Claus" was on-set, and by the looks of it this fun and goofiness comes across on-screen, too. 
"Oh my gosh. I legitimately laughed so much making that movie," Macfarlane recalled, simply calling the film "very funny." What made this filming experience so much fun, though, had a lot to do with the people he was with and the opportunities he was given as an actor.
Improv, late night shoots, and awesome castmates made this film a blast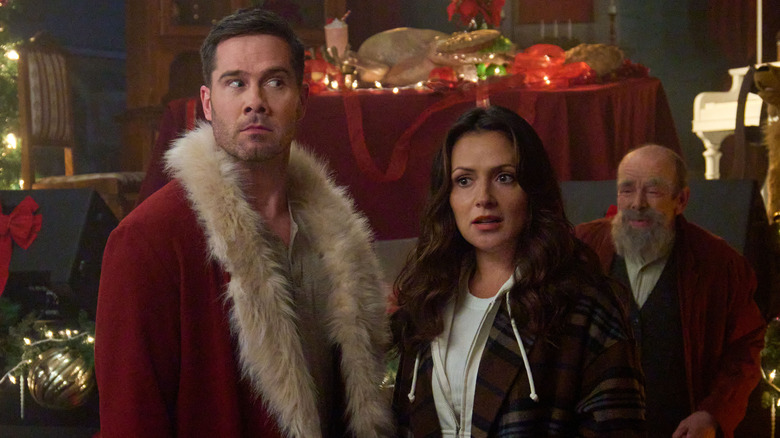 Albert Camicioli/Hallmark
Luke Macfarlane stars in "Catch Me If You Claus" opposite Italia Ricci, and according to Macfarlane, Ricci is the perfect person to work with if you are a jokester looking for a great audience. "She is the easiest person to make laugh," he told us. "Once I figured that out, I just really enjoyed trying to make her laugh. And, I adore her so much." 
It's easy to see that when he looks back on filming, Macfarlane remembers plenty of laughter. "I don't know what it was," he said, regarding what made this filming experience so hilarious. He elaborated, saying, "It was all night shoots, so I think we were exhausted all the time. So, there was actually a very funny blooper reel from that movie. They also gave me a lot of latitude to kind of improv a lot, which is really, really fun."  
We officially cannot wait to see this movie, so we know what we will be tuning into after Thanksgiving dinner. And once we are finished with that, we simply must see that blooper reel!
"Catch Me If You Claus" premieres on the Hallmark Channel on November 23 at 8/7 c.