How Little People, Big World Star Amy Roloff Learned Ex-Husband Matt Was Cheating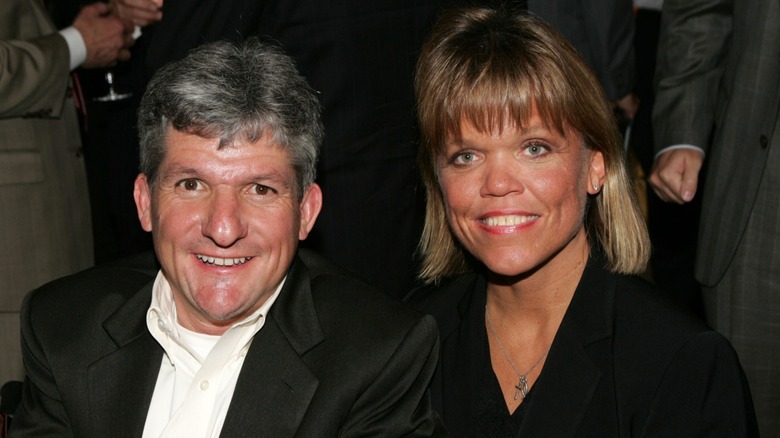 Thos Robinson/Getty Images
We may receive a commission on purchases made from links.
When "Little People, Big World" debuted on TLC in 2006, the Roloff family aimed to offer a glimpse into the challenges of living with dwarfism in a world predominantly designed for average-sized individuals. Matt Roloff, the father, was born with diastrophic dysplasia, while Amy Roloff, along with one of their children, Zach Roloff, has achondroplasia dwarfism. The remaining three siblings, Jeremy, Molly, and Jacob Roloff, are of average height. The clan shared their daily lives on their Oregon farm, highlighting the uniqueness of their family dynamic.
However, the show took an unexpected turn in 2015 when, after 27 years of marriage, Matt and Amy announced their decision to separate. At the time, there was seemingly no drama involved and the couple remained amicable, continuing to work together on the farm. In an episode of the show, according to E! News, Amy said, "I think what Matt and I failed to do over many, many years is learn to live together." However, she also shared, "It's not my choice for him to leave. I am saddened by it."
In 2016, their divorce was finalized, and details regarding the primary reason remained relatively undisclosed. Years later, in her 2019 memoir, "A Little Me," Amy dropped a bombshell revelation, alleging that her ex-husband had been unfaithful during their marriage. "I saw messages, pictures, and other things that should not have been shared between people who just worked together and were still married to other people," she wrote.
Amy was hurt by Matt's affair but chose silence out of shame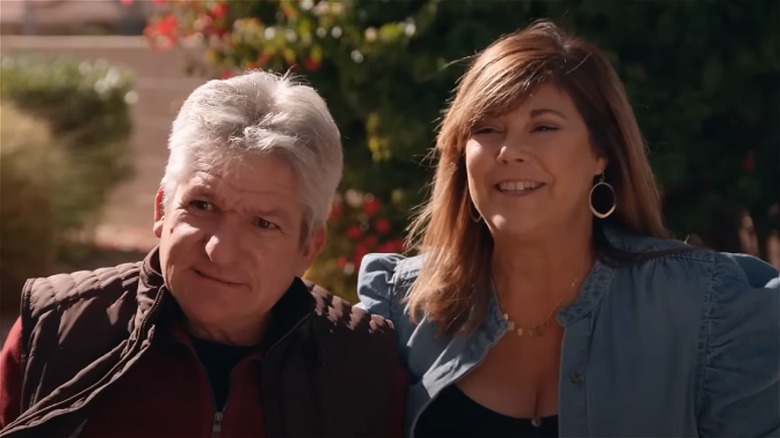 https://youtu.be/HbqyITo1-pw?t=152
Despite seemingly growing apart due to their differences, details of an alleged cheating scandal emerged in 2019 when Amy Roloff accused Matt Roloff of having an affair with his now-partner Caryn Chandler, who had worked as their farm manager and assistant for years, People reported.
In her tell-all memoir, Amy detailed how she noticed Matt spending an unusual amount of time with Chandler at the farm's tavern. She recalls asking herself, "What, if anything, was going on?" Eventually, she came to the realization that the two were more than just colleagues. Heartbroken, Amy didn't confront Matt at the time out of shame, writing, "Why would he even go there when we were still married?" The exact timeline of when Matt and Chandler started dating remains unclear, but they went public with their relationship in 2017.
That same year, during an episode of "Little People, Big World," Amy admitted it was hard seeing Matt and Chandler together. She addressed the situation two years later during a Facebook live session, sharing, "I think that [their connection] evolved to a point where [it] got in the way of our marriage as well." According to In Touch Weekly, Matt appeared to dismiss the alleged affair when he informed a social media user that they were mistaken about the situation but chose not to disclose any specific details.
Amy has since married her new partner, Chris Marek
Despite downplaying the cheating accusations, Matt Roloff once provided an interesting glimpse into his mindset, revealing a big difference in views on loyalty with his ex-wife. In his book "Against Tall Odds," he wrote, "Amy [Roloff] tends to be more of a committed-to-a-fault kind of person, while I see most commitments — with some very notable exceptions — as flexible and negotiable."
Despite the drama, everybody seems to be better off. In 2023, Matt and Caryn Chandler announced their engagement on social media. Meanwhile, Amy has also moved on, marrying her new partner, Chris Marek, in 2021. When Amy became engaged to Marek two years prior, she told Us Weekly, "I never in a million years thought I'd be getting married again, but I also hoped for it. Now that it's happening, I couldn't be happier or more excited."
Although Amy and Marek tied the knot on the Roloff family farm, Amy has since distanced herself from the family business, selling her share of the property to Matt in 2019, as reported by RadarOnline. Two years later, she ceased to be listed as the secretary of the family business, according to The Sun. Reflecting on the changes, Amy shared in an episode, "I'm kind of sad how 30 years could just be put in a box. Poof, I'm out."