A Biltmore Christmas' Jonathan Frakes Doesn't Rule Out A Hallmark Collab With Wife Genie Francis - Exclusive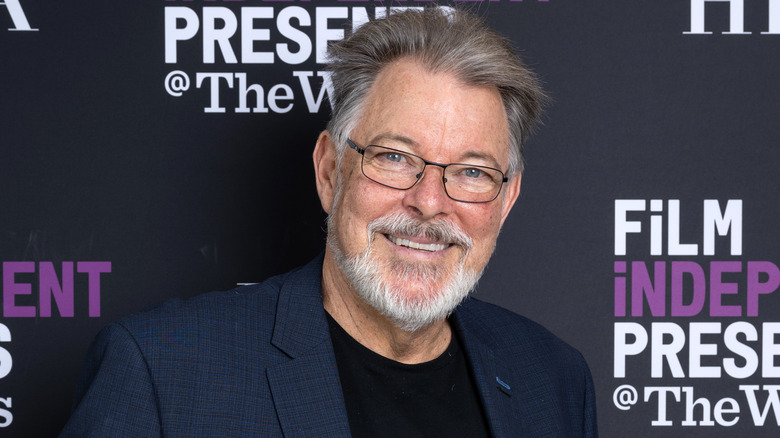 Amanda Edwards/Getty Images
You may know actor and director Jonathan Frakes from his role as Commander Will Riker in "Star Trek: The Next Generation" or for asking plenty of great questions as the host of "Beyond Belief: Fact Or Fiction," among many, many other projects. Now he's joining the ranks of our favorite Hallmark Channel actors. 
"A Biltmore Christmas" premieres on the network on November 26, 2023, and Frakes stars alongside Hallmark favorites Bethany Joy Lenz and Kristoffer Polaha in the film — as well as his fellow "Star Trek" alum, Robert Picardo. Clearly, he's not opposed to taking on a Hallmark role with an IRL friend, but what about his wife?
In 1988, Frakes married Genie Francis of "General Hospital" fame. Francis, who has had quite a few soap opera roles over the years, also boasts her own credits on the Hallmark Channel, like in 2009's "Taking a Chance on Love" and 2012's "Notes from the Heart Healer." In an exclusive interview with the List at Hallmark's Countdown to Christmas Holiday Celebration on November 15, we talked to Frakes about whether or not he'd ever collaborate with Francis on a project for Hallmark. From the sound of it, that may be all part of the plan.
Jonathan Frakes hopes to star in a Hallmark movie with his wife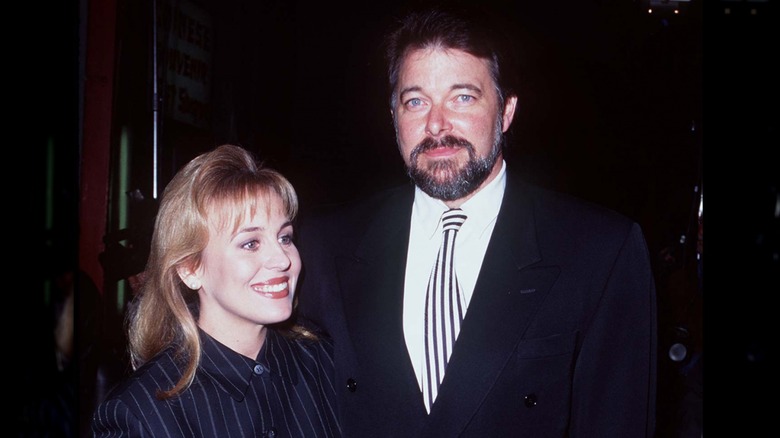 Steve Granitz/Getty Images
Would the acting power couple, Jonathan Frakes and Genie Francis, be interested in filming a Christmas movie together? "That's one of the reasons I'm here," Frakes told us. So, it sounds like a husband and wife collab could be in the works. Or, at least, Frakes hopes it is, and we are in full agreement.
For now, though, Frakes has got his own Hallmark movie — which follows Bethany Joy Lenz's screenwriter character, Lucy Hardgrove, who time travels back to 1947 to uncover the true story of the film she's remaking, "His Merry Wife!" And since "A Biltmore Christmas" is all about time travel, we asked Frakes which Christmas memory he'd love to relive again — and well, the actor's definitely got one in mind. "A couple of years ago, we had Christmas with all of our family and a couple of family friends," he explained. "And, all of the kids came out in ridiculous matching panda costumes. And, these are not kids. These are kids in their twenties." He added, "I'm hoping the same thing happens this year." 
It's easy to see that Frakes is a family man, as well as a fan of holiday cheer, so acting opposite his wife in a Christmas movie sounds like a dream come true. We'll be patiently awaiting a potential Jonathan Frakes and Genie Francis Hallmark holiday movie in the future. And, in the meantime, we'll be tuning into "A Biltmore Christmas" — which was filmed at you guessed it — North Carolina's historic Biltmore estate. Frakes had one word for the set: "gorgeous."
Catch Hallmark's "A Biltmore Christmas" on November 26 at 8 p.m. EST/7 p.m. CST.