Why Soap Stars Justin Hartley And Lindsay Korman Got A Divorce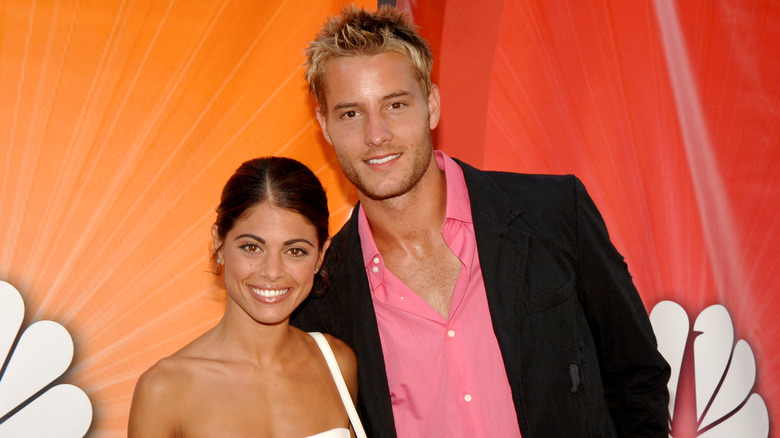 John Sciulli/Getty Images
"Passions" stars Justin Hartley and Lindsay Korman were a match made in daytime television heaven. Both were gorgeous, talented, and very popular both on and off screen during the peak of their fame on the hit NBC soap. Even though Hartley's soap career also peaked when he played his character Adam Newman on "The Young and the Restless," both he and Korman were very much an integral part of the cast of "Passions" before then, too. Speaking to AM New York in an interview back in 2017, Hartley admitted that his soap opera roots helped give him the strong work ethic that he still has to this day. He said, "I think I did 160-something pages on my last day. It was like eight episodes in two days."
While both Hartley and Korman were thriving in their careers, off-screen, things were different. Korman pulled the plug on their marriage in 2012 after being together for eight years. To this day a lot of people still can't help but wonder what might have happened between them and what the main reason was for their divorce.
Justin Hartley and Lindsay Korman parted ways quietly, but amicably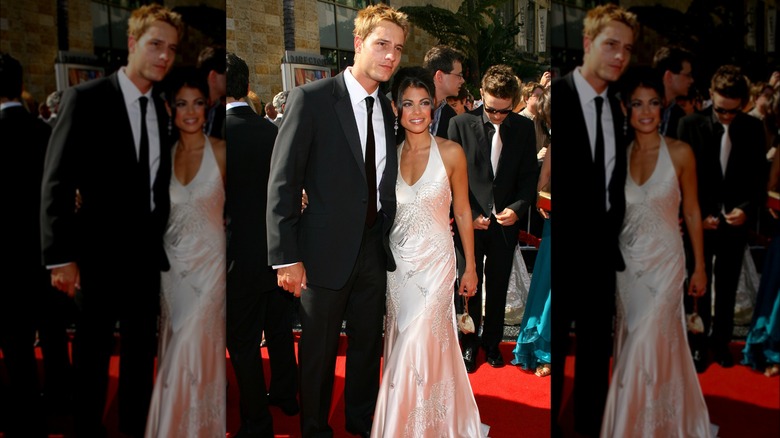 M. Tran/Getty Images
Justin Hartley only became a household name after he joined the cast of "This is Us" as Kevin Pearson back in 2016. But before then, he and Lindsay Korman were well-known in the daytime television world because of their work in soaps. While Hartley made it big on "The Young and the Restless" after leaving "Passions," Korman went on to score roles in "All My Children," "Days of Our Lives," and even "General Hospital." According to The Sun, the couple got engaged in November 2003 and made things official six months later in May 2004. Hartley and Korman's one and only daughter, Isabella Justice Hartley, was born that same year in July, per People.
Throughout their marriage, Hartley and Korman did what any other celebrity couple did at the time, attending red carpet events and Daytime Emmy Awards shows along with movie premieres. But Korman filed for divorce and cited the all-too-familiar "irreconcilable differences" as the reason for their split in 2012. Hartley quickly moved on with fellow "The Young and the Restless" and "Days of Our Lives" star Chrishell Stause in October 2013, as detailed by Us Weekly. But after Hartley decided to end his marriage to Stause in 2019 Korman came to his defense. 
Justin Hartley and Lindsay Korman are still on good terms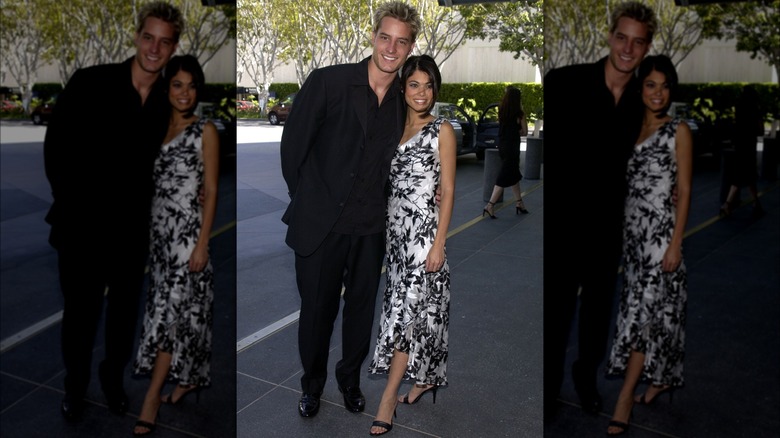 Jean-paul Aussenard/Getty Images
After Chrishell Stause admitted on her reality show "Selling Sunset" that she felt blindsided by her divorce from Justin Hartley, per People, Lindsay Korman did not waste any time in defending the father of her child. She took to her Instagram account to laud her ex, saying "I appreciate my ex-husband Justin for not only being an exemplification of a solid man, but for being my dear friend and devoted father to our daughter. Simply put; for being family." The drama between Hartley and Stause has since simmered down.
That same year, Hartley moved on to another one of his former daytime television co-stars, "The Young and the Restless" alum Sofia Pernas. However, things must be really good between Hartley and Korman, because fans have noticed that she uses the name 'Lindsay Korman-Hartley' on her Instagram page. In 2019, Hartley said in an interview with Us Weekly that good communication has been the key to successful co-parenting between him and his ex-wife. Speaking about their daughter, Hartley said, "She's very resourceful, so I'm thankful that that's the case (and) I get a lot of help from my ex-wife." Sometimes what begins well can end well too, and both Hartley and Korman are good examples of that.