How Taylor Swift's Childhood Bestie Abigail Anderson Feels About Travis Kelce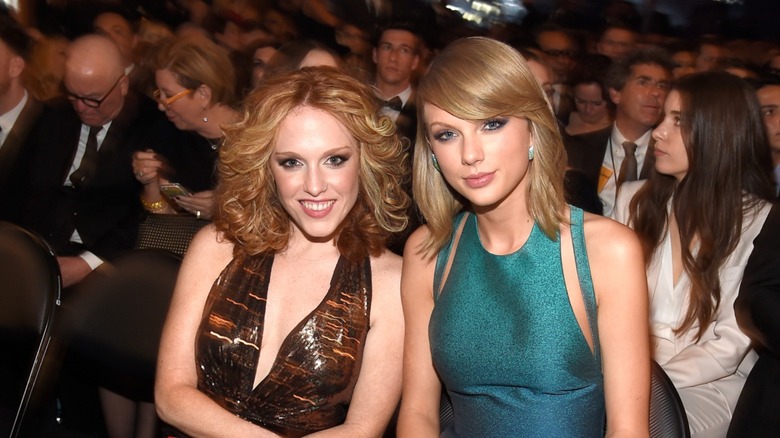 Kevin Mazur/Getty
Any Swiftie knows about Taylor Swift's best friend, Abigail Anderson. She's mentioned by name in the "Fearless" track "Fifteen," and she was also featured in part of the "Miss Americana" documentary. Swift and Anderson have been friends since high school and they're still friends to this day. According to E! News, Anderson also seems to be a supporter of Swift's relationship with Kansas City Chiefs' Travis Kelce.
The outlet shared a video clip on Instagram of Kelce and Swift's father hearing the superstar personalize a line in "Karma" for the football player at one of her shows: "Karma is the guy on the Chiefs / Coming straight home to me." In the video, both men showed their excitement, with Kelce especially looking thrilled and dancing along.
They reported that Anderson liked the video on Instagram (one of over 290,000 people to do so), most likely proving that Anderson feels positively about Swift and Kelce's relationship.
Swift changed a lyric for Anderson at a different show on the tour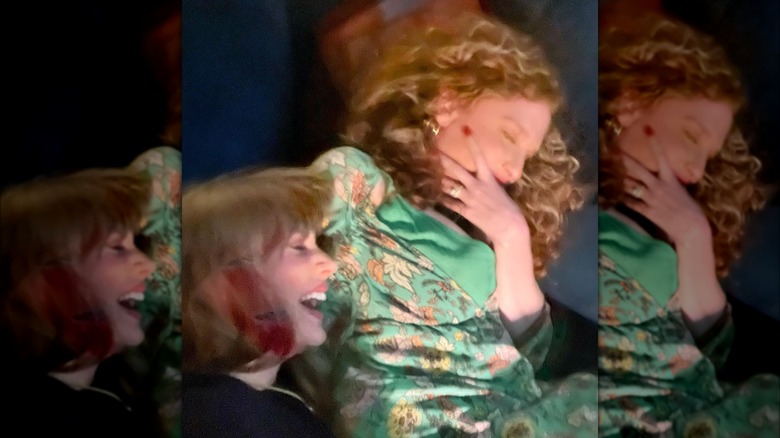 @abigail_lauren / Instagram
Taylor Swift and Abigail Anderson have a supportive friendship, and they have often been vocal about their love for each other. In an Instagram post from 2016, Anderson shared a card that she presumably received from Swift. The card said, "My weird heart loves your weird heart," and was decorated with hearts and stars. Anderson captioned the post, "There are few things more significant or valuable than a friendship that will withstand the test of time. Thank you for getting me. Always. @taylorswift."
Anderson also posted a photo with Swift a few days before she attended the Eras Tour. At that show, Swift gave Anderson a shoutout and referred to her as "my beautiful, redheaded high school best friend" (via TikTok). Swift then sang "Fifteen" as a surprise song, and tweaked her own lyrics, similar to what she did for Kelce: "And Abigail gave everything she had / to a boy who changed his mind / and we both cried." Swift then added, "But that's all right," before singing the chorus. A fan on Twitter uploaded Abigail's reaction to the sweet performance.
Some of Swift's other friends voiced their opinions on Kelce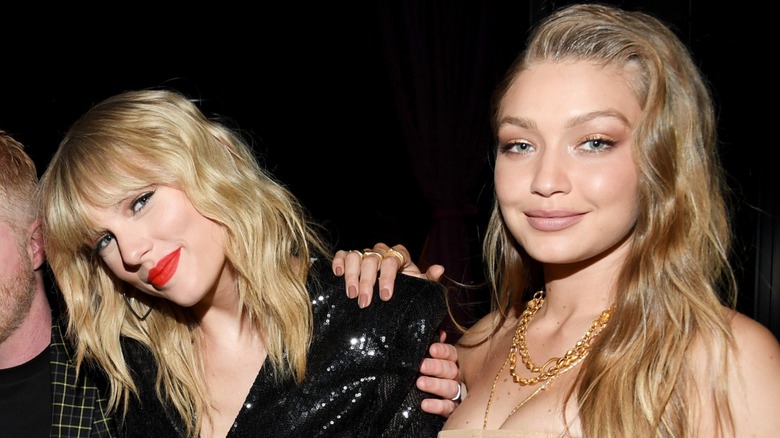 Kevin Mazur/Getty
Abigail Anderson has yet to make a statement on Taylor Swift's new relationship, beyond liking the Instagram post. However, some of Swift's other friends have spoken up about it. When rumors swirled that Selena Gomez and Gigi Hadid were worried about Swift's Travis Kelce romance, Hadid took to the comments section on a Perez Hilton Instagram post to share the truth.
"I'm a couple days late to this tag ... " Hadid said, "but didn't the press try this last week [with] Selena? Let it be ... we are all over the moon for our girl. Period." Around the same time Hadid cleared the air, an insider reiterated her and Gomez's feelings on Swift and Kelce's romance to Entertainment Weekly.
"Selena and Gigi both love Taylor and Travis together," they said. The source also added that Kelce "treats [Swift] like a queen. ... So far Travis has proven to be caring, honest, and thoughtful. He's a good listener and communicator, takes her feelings into consideration, puts his family first, and also respects her passion for what she does."