A Look Back On Giuliana Rancic's Difficult Infertility Journey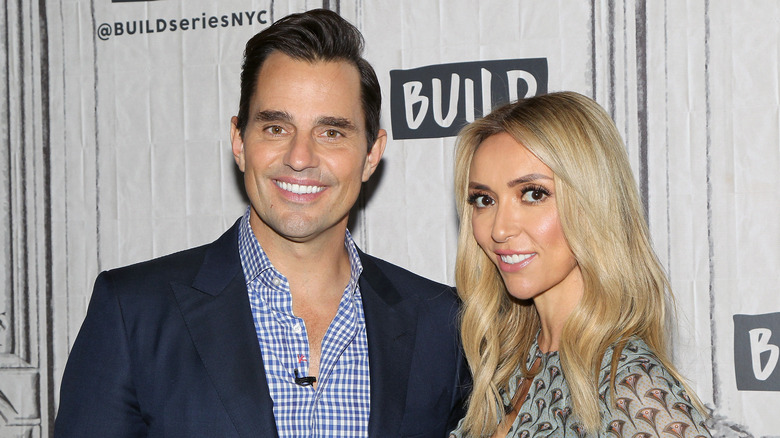 Jim Spellman/Getty Images
In 2005, Giuliana Rancic met her future husband, Bill Rancic in a wild encounter that truly made us believe in love at first sight. Two years later, they tied the knot, and although they both wanted children, the couple put a pin in the idea to focus on their packed careers. When Giuliana turned 35, the couple decided to start trying but without much luck. Speaking to Health magazine in 2012, the "Fashion Police" alum recalled: "It was a big shock!" (via CNN).
She continued, "I always say how I chased my career instead of chasing guys. And everybody was patting me on the back. No one ever told me, 'Oh, by the way, your eggs change when you reach a certain age.'" At 35, Giuliana felt like she was in great shape because she exercised regularly and ate a well-balanced diet, so the TV personality was confused upon learning that someone as outwardly healthy as her could also struggle with infertility. 
During an appearance on "The View," Giuliana shared that the doctors tested Bill as well but ultimately determined that the couple's infertility stemmed from her age. They recommended that Giuliana gain some weight but since she's subject to constant public scrutiny, the former "Fashion Police" host found the idea daunting. However, "View" star Whoopi Goldberg couldn't quite empathize with Giuliana's reservations about weight gain.
Giuliana Rancic took 63 IVF injections a month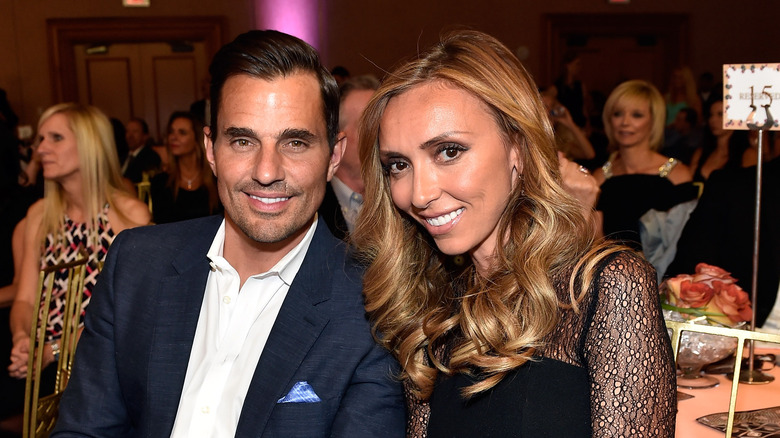 David Becker/Getty Images
During Giuliana Rancic's appearance on "The View," co-host Whoopi Goldberg advised her frankly, "You know what, you want to have a baby, you need to prepare your body for that other person who's going to be there." She added, "And there's no buts. If you want a baby, this is what you have to do. So you have to make that decision," (via E! News). Giuliana defended herself by pointing out that she has a stylist who brings her clothes in a standard size, and she has to fit into them. Nonetheless, the TV star managed to gain some weight, but she still couldn't get pregnant. 
Giuliana and her husband, Bill Rancic, subsequently turned to IVF and managed to get pregnant on their first attempt but they tragically lost the baby to a miscarriage. Speaking to People, the couple acknowledged that it completely shattered them and even made Giuliana want to walk away from her fertility journey for good because she couldn't handle the mental toll it took. But they persevered through and continued with the IVF treatments. 
In fact, in 2010, Giuliana told Us Weekly she would sometimes take 63 IVF injections a month. Unfortunately, their second attempt also failed. The reality star described it as "the biggest kick in the stomach" to Health magazine. Giuliana also felt saddened that she was in such an incredible position where she could give a child the best life possible, but things weren't working out. Thankfully, it wasn't long before the Rancics' situation finally got better. 
The couple finally welcomed their son in 2012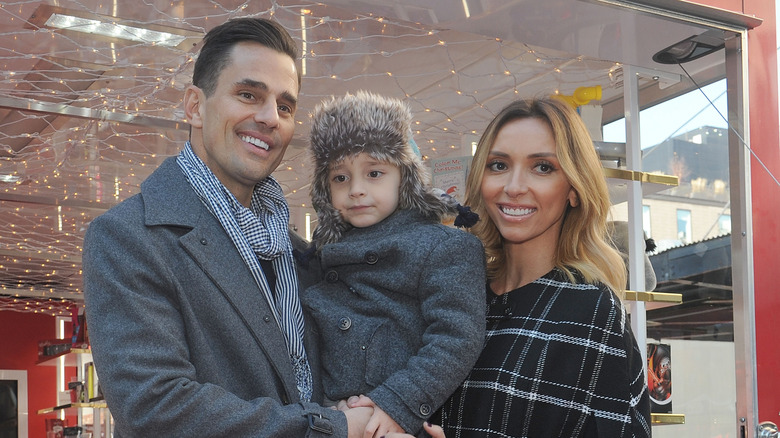 Brad Barket/Getty Images
In 2012, Bill and Giuliana Rancic welcomed their first child, Edward Duke Rancic, via gestational surrogacy. During the Health magazine interview, Giuliana revealed that the pair decided to use a surrogate for their third IVF attempt because she would be undergoing breast cancer treatments for the foreseeable future. It seems she was pleased with her decision for many reasons, as she gushed about her surrogate to KIIS-FM, "She was amazing. [...] I think she carried the baby maybe even better than I would have carried the baby," (via E! News).  
Giuliana continued, "She was so devoted and such a good person. There are so many women out there who want to help who are such amazing women. They're like angels." After a three-year-long struggle, the celebrity couple finally succeeded in becoming parents, but their fertility journey was far from over. In 2014, Giuliana and Bill Rancic decided they wanted Duke to have a sibling, so they tried for another baby via surrogacy. Sadly, their surrogate, Delphine, miscarried the baby nine weeks into the pregnancy. 
However, the couple wasn't ready to give up, so they gave surrogacy one last shot using Giuliana's final embryo. But, on New Year's Eve 2014, they learned that their surrogate had suffered a miscarriage. When Giuliana spoke to People, she described it as "the toughest blow," noting, "It was a really hard time." But she clarified that it wasn't the end of the road for their family expansion plans since they were considering adoption.